2022 Classic Physique Olympia Results

Chris Bumstead wins his fourth Classic Physique Olympia title!
The Classic Physique division continues to grow in size and in talent year after year. With plenty of young talent, a familiar name remained at the top. For the fourth consecutive year, Chris Bumstead has won the Classic Physique Olympia title.
During prejudging,Bumsteadand Ramon Rocha Queiroz were paired up throughout. The top two was determined early and it took the judges some time to pick a winner. This continued on Saturday night as the group went through comparisons. Bumstead has created separation in the division over the years but Ramon Dino has seemingly closed the gap a bit. In the end, Bumstead remains the name to beat moving forward.
Breon Ansley finished fourth in his final Classic Physique competition. He is a two-time champion in the division and plans to move to Men's 212. Ansley has continued to work and make improvements year after year to remain in Classic Physique. Mike Sommerfeld rounded out the top five.
The Classic Physique division put on a show all night long. The results have now been announced. Below, you can find the full results along with the official score card.
Olympia 2022 Classic Physique Results
First Place – Chris Bumstead ($50,000)
Second Place – Ramon Rocha Queiroz ($20,000)
Third Place – Urs Kalecinski ($10,000)
Fourth Place – Breon Ansley ($6,000)
Fifth Place – Mike Sommerfeld ($4,000)
Sixth Place – Terrence Ruffin
Seventh Place – Fabian Mayr
Eighth Place – Wesley Vissers
Ninth Place – Alex Cambronero
Tenth Place – Michael Daboul
Official 2022 Olympia Classic Physique Scorecard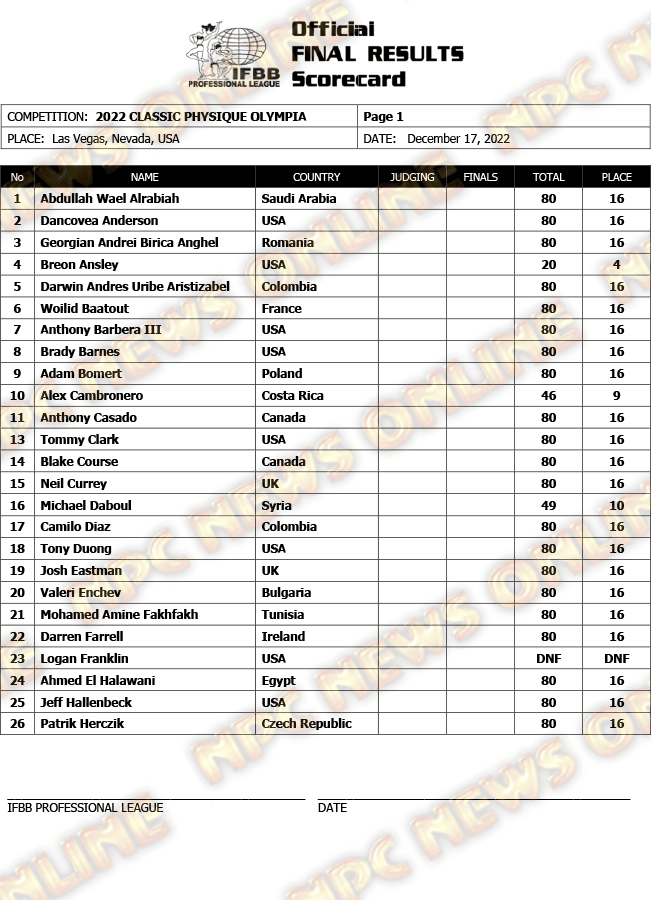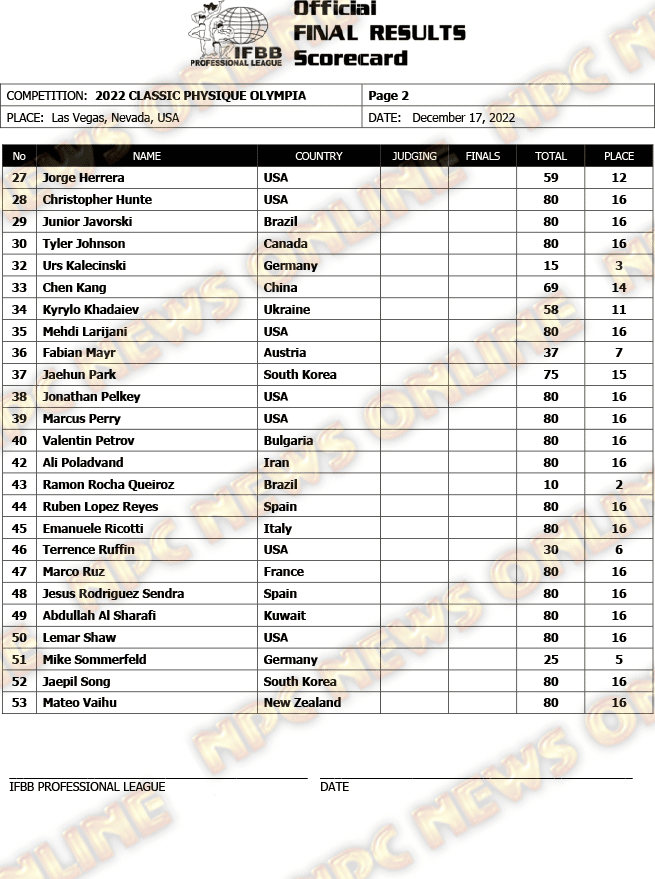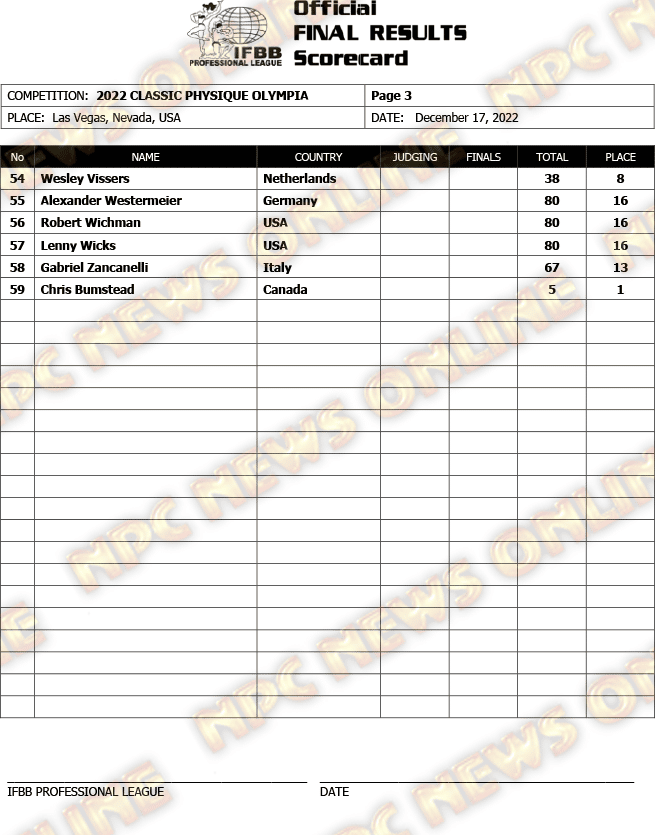 Previous Classic Physique Olympia Winners
2021: Chris Bumstead
2020: Chris Bumstead
2019: Chris Bumstead
2018: Breon Ansley
2017: Breon Ansley
2016: Danny Hester