2022 Monsterzym Pro Preview: Is Seung Chul Lee Headed Back To The Olympia?

The 2022 Monsterzym Pro will take place over the weekend!
The bodybuilding season is well underway. We are officially midway through the month of June and there are many events happening this weekend. In San Juan, the 2022 Puerto Rico Pro will take place but there will also be action in a different part of the world. The 2022 Monsterzym Pro will take place in Paradise City, South Korea with five divisions fighting for a shot in the Olympia.
The Men's Open division will headline the event and there are some key competitors preparing to take the stage, including Seung Chul Lee. He won this competition back in 2020 and is looking to return to the biggest stage. Below, you can find a full list of competitors, along with some of the favorites to take home the Men's Open title.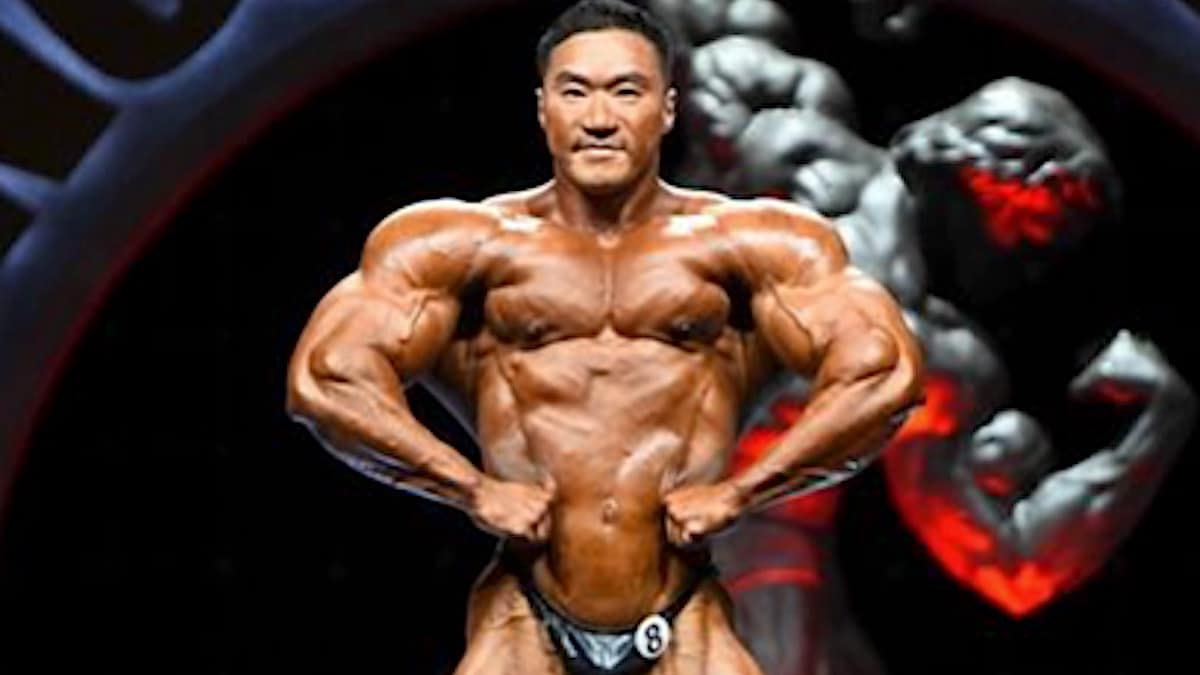 2022 Monsterzym Pro: Men's Open Roster
Mohammad Alnsoor
Sibusio Kotelo
Jinho Lee
Seung Chul Lee
Diogo Nunes
Hwang Shin
Jang Sung Yong
Seung Chul Lee
Seung Chul Lee is the reigning champion of this event since the 2021 show did not have a Men's Open competition. It is fair to say that he is once against the favorite heading into the weekend. He has not competed since the 2021 Arnold Classic, where he was the 10th place finisher. Chul Lee is looking to return to the Olympia for the first time since 2020. He finished 12th that year. If Chul Lee shows up in his best shape, he will likely repeat as champion.
Jang Sung Yong
Jang Sung Yong finished third at this event back in 2020. This was the last time he stepped on stage meaning that he has had plenty of time to develop his physique. In 2020, he came in a bit smaller than other competitors so it will be interesting to see the improvements that he has made. He already featured great symmetry. Sung Yong has the experience in this event and could be a dark-horse competitor over the weekend.
Mohammad Alnsoor
Can Mohammad Alnsoor take the next step in South Korea? He finished seventh at the Europa Pro last year and this put his name on the map a bit. Alnsoor has an aesthetically pleasing physique because of the definition in his back. Alnsoor is another dark-horse that can potentially make some noise if he shows up in his best shape.
Classic Physique
Sung Jin-Kang
Chang Keun Kim
Sung Kyu Kim
Yongseung Lee
Jaehun Park
Seonghun Park
Dong O Ryu
Juseong Seo
In Seong You
Norbert Zaker-Balogh
Men's Physique
JuXian He
Jeong Hyeon Jo
Minsu Kim
Young Guy Kim
Ilya Kvashnin
Gun Seung Lee
Ajith Raja
Bikini
Soo-Hyun Bae
Sara Choi
Yuna Kang
Mina Kim
Tae Rin Kim
Ji Ban Park
Wellness
Dohee Kim
Hye Yoon Kim
Hannah Son
Min Ju Yoon