2022 Olympia Bikini Prejudging Report & Analysis

Here is a full breakdown from the Olympia 2022 Bikini prejudging.
The Bikini division took the stage on Saturday as the final division to be judged at the 2022 Olympia. The finals will take place during the night portion as a large group looks to take the prize from Jennifer Dorie.
This division is full of talent and former Olympia champions. Dorie will not have an easy task in defending her title with the likes of Lauralie Chapados and Ashley Kaltwasser in the mix. Former Olympia champion Elisa Pecini was also part of the first callout. Janet Layug made her return to the Olympia stage this year after a one-year hiatus. She did not lose her title last year and will be looking to show that she is still elite.
During the final callout, Dorie was joined by Kaltwasser, Hill, and Blanquisco. This has a chance to be the top four come Saturday night.
The Bikini finals will take place on Saturday night. It is shaping up to be quite the finish and a must-watch event. The prejudging portion of the Bikini event is now complete. Below, you can find a full breakdown of the event.
Callout Report
First Callout
Romina Basualdo
Maureen Blanquisco
Lauralie Chapados
Aimee Leann Delgado
Daraja Hill
Ashley Kaltwasser
Janet Layug
Elisa Pecini
Jennifer Dorie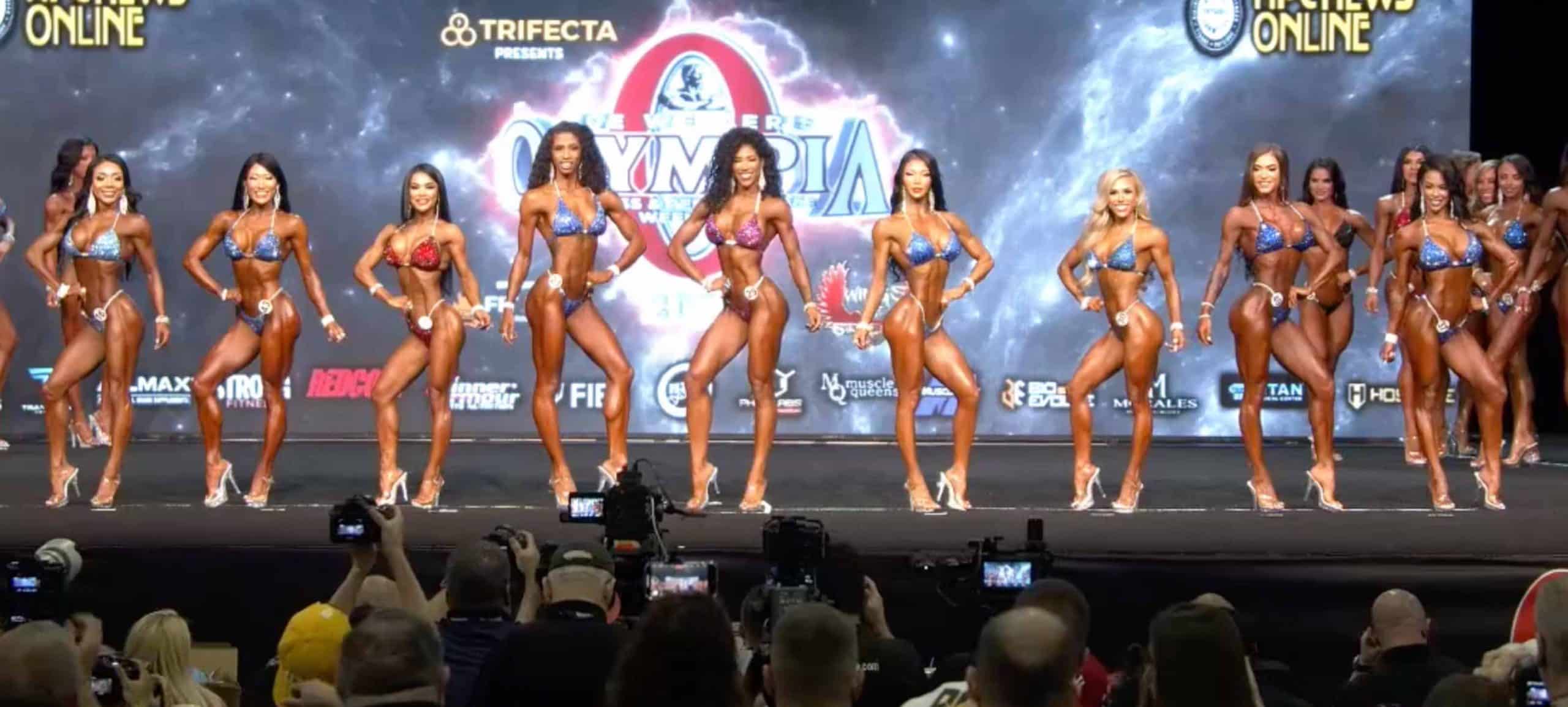 Second Callout
Eli Fernandez
Phoebe Hill
Ivanna Escandar
Jourdanne Lee
Jibin Park
Yurika Shigemoto
Ashlyn Little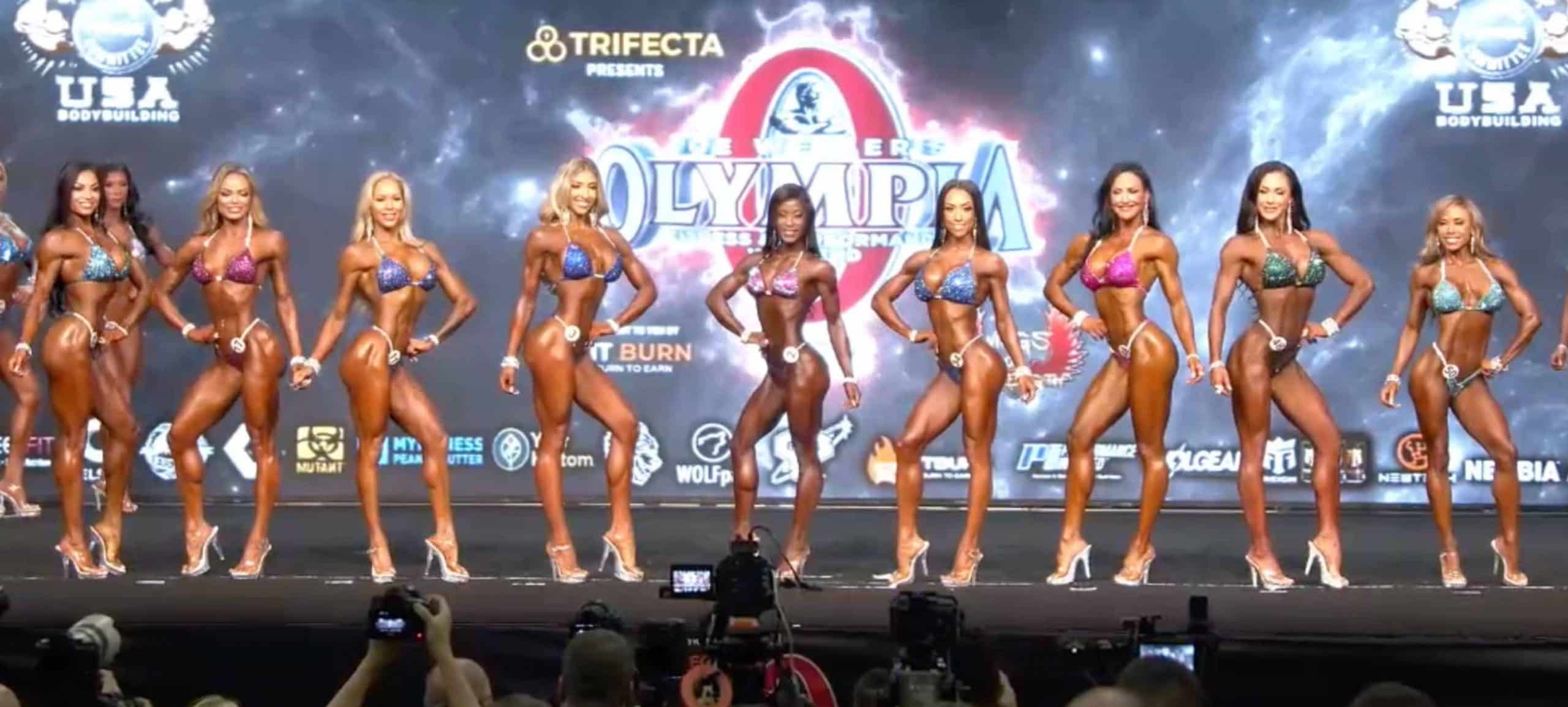 Third Callout
Vania Auguste
Aleksandra Banda
Marie-Eve Duchesneau
Jordan Fisher
Phoebe Hagan
Gabriela Mohamed
Erin Stern
Sierra Swann
Jessica Wilson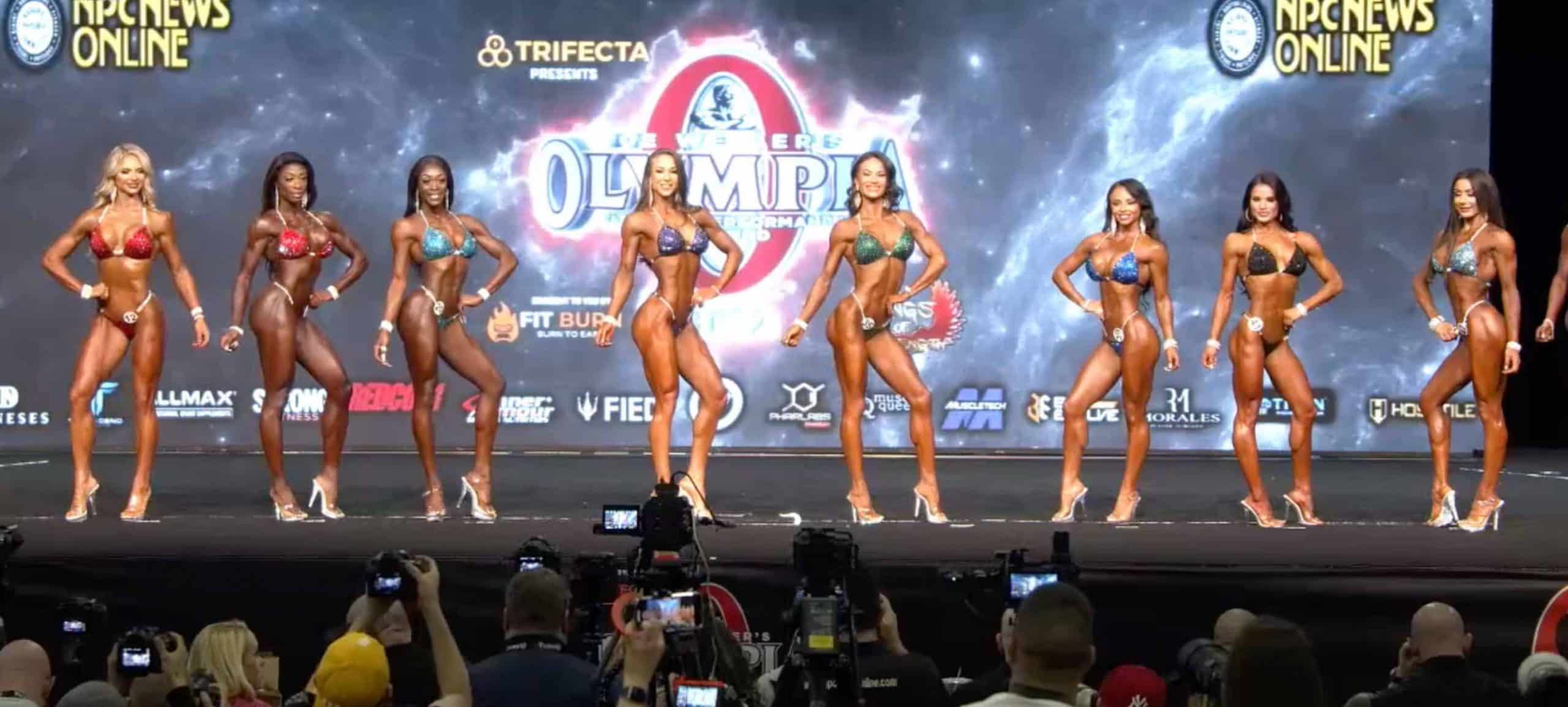 Fourth Callout
Kristina Brunauer
Eszter Oczella
Danielle Phelps
Alexandria Ross
Maia Gordon
Shenese Case
Francesca Stoico
Lawna Dunbar
Fifth Callout
Susana Aramayo
Jordan Brannon
Wiktoria Gasior
Stine Hansen
Sally-Anne Kato
Hayeun Kim
Jodie Yuncker
Laura Ziv
Sixth Callout
Valerya Fedorenko
Yan Geo
Roxana Marquez
Ottavia Mazza
Shelby Pierce
Jil Meret Schmitz
Rukiye Solak
Christiane Silveira
Cheuk Nam Yuen
Seventh Callout
Romina Basualdo
Phoebe Hagan
Janet Layug
Elisa Pecini
Lauralie Chapados
Aimee Leann Delgado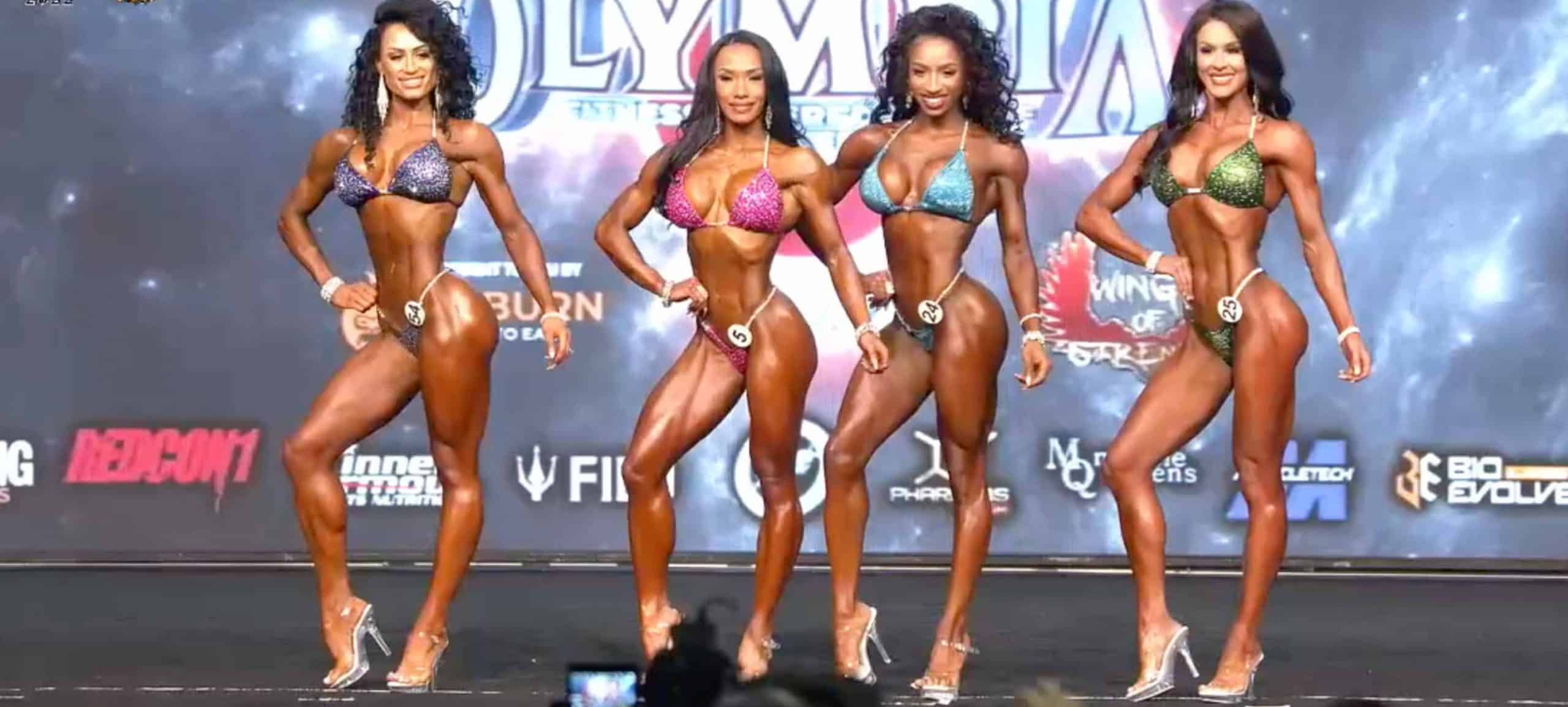 Eighth Callout (Top 4)
Maureen Blanquisco
Daraja Hill
Ashley Kaltwasser
Jennifer Dorie
2022 Mr. Olympia Results So Far
Men's 212 Results
Ms. Olympia Results
Women's Figure Results
Women's Fitness Results
Women's Physique Results
Wellness Results
More 2022 Mr. Olympia Coverage: