2022 Olympia Figure Prejudging Report & Analysis

Highlights from the 2022 Olympia Figure prejudging.
The Figure competitors took the stage on Friday morning for Olympia prejudging. This is the largest grouping Figure Olympia history with a total of 39 competitors qualifying. This means that 38 others will have the difficult task of knocking off reigning five-time champion Cydney Gillon.
In 2017, Gillon took the title from Latoya Watts and has not relinquished it since. She headlined a large first callout, including a total of eight competitors. Jessica Reyes Padilla and Natalia Soltero joined Gillon in the first group for the second consecutive year, along with Nicole Zenobia Graham. With a group as large as this, judges brought out eight at a tie before breaking it down further.
In the final callout, Gillon was brought back out, along with Padilla, Montez, and Becerra. After watching the prejudging round, defeating Gillon will be no easy task but there are threats to the crown. Below, you can find a full breakdown of the 2022 Olympia Figure prejudging that took place on Friday morning.
Callout Report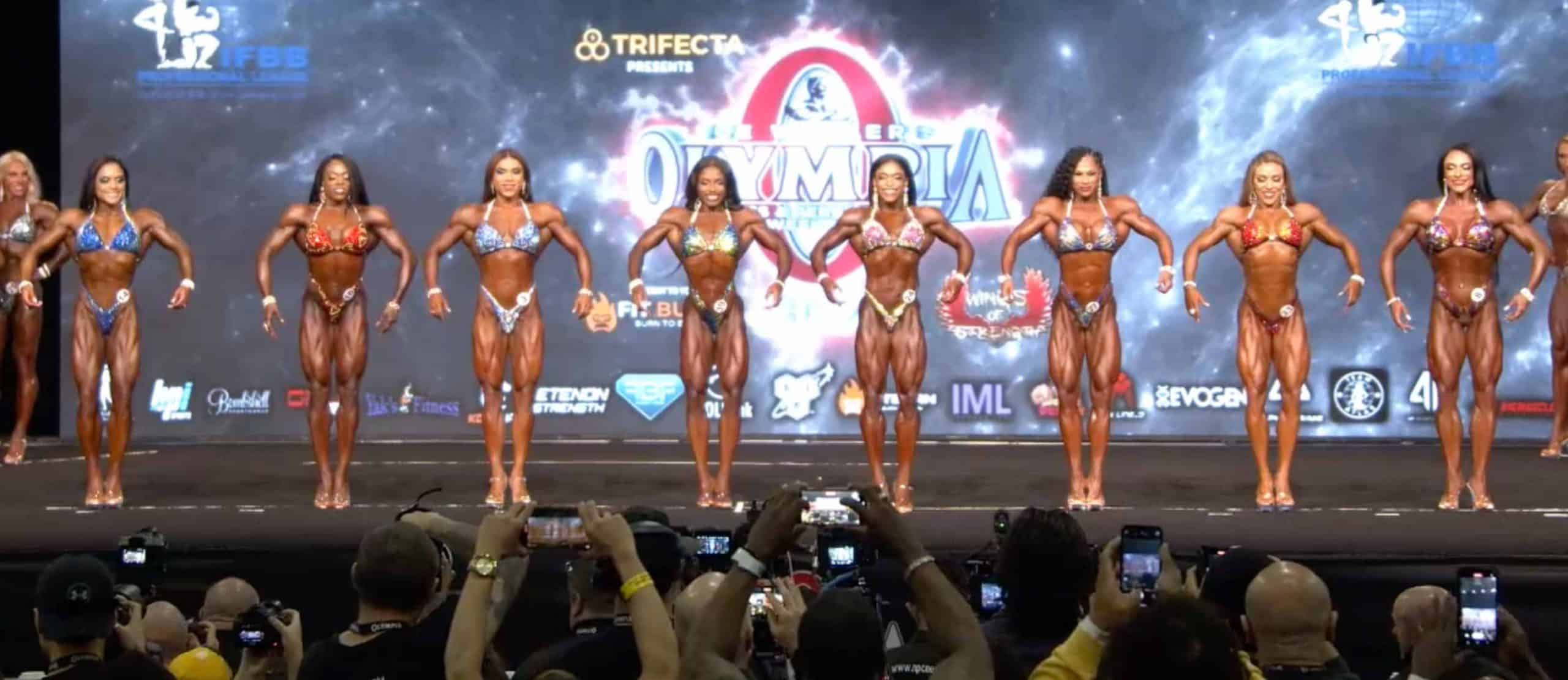 First Callout
Jossie Alarcon Becerra
Maria Luisa Baeza Diaz
Stephania Gibson
Nicole Zenobia Graham
Lola Montez
Jessica Reyes Padilla
Natalia Soltero
Cydney Gillon
Second Callout
Shanice Abrams
An Dejeong
Nadia Bradfort
LaToyia Farley
Ericka Morales Morgan
Rhea Gayle
Maggie Watson
Angelita Lopez
Third Callout
Wendy Fortino
Tereza Linhartova
Adela Ondrejovicova
Hanwool Park
Bojana Vasiljevic
Jennifer Zienert
Paula Ranta
Fourth Callout
Zulfiya Bitiyeva
Autumn Cleveland
Karina Grau
Julia Waring
Maude Exantus
Felecia Harris
Julia Champlin
Aksana Yukhno
Fifth Callout
Anna Gasior
Rejoice Godwin
Nadine Claudia Huber
Samantha Jerring
Gabriela Linhartova
Lena Ramstiner
Valeria Ratelle
Shelace Shoemaker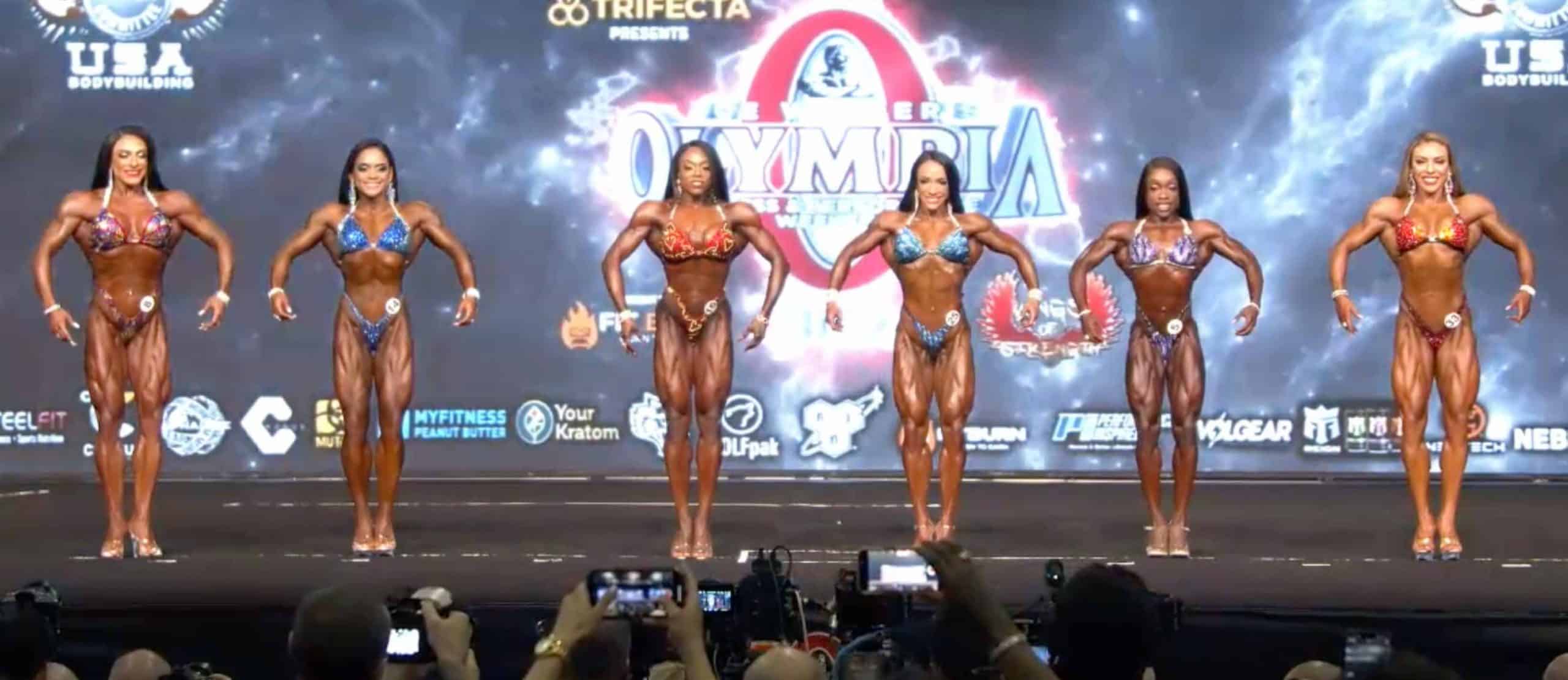 Sixth Callout
Maria Luisa Baeza Diaz
Stephanie Gibson
Nicole Zenobia Graham
Ericka Morales Morgan
Natalia Soltero
Nadia Bradfort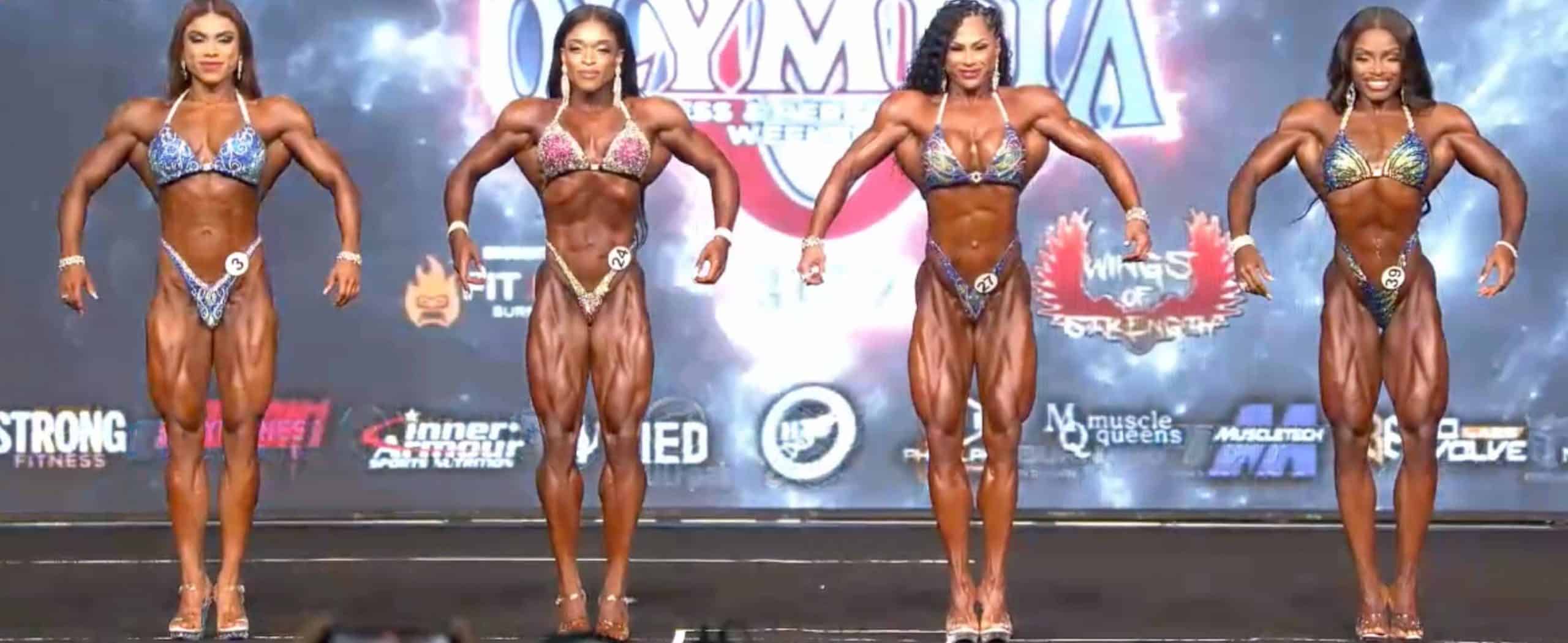 Seventh Callout (Top 4)
Jossie Alarcon Becerra
Lola Montez
Jessica Reyes Padilla
Cydney Gillon
Friday Prejudging Recap:
Fitness Prejudging Report
Men's 212 Prejudging Report
Women's Physique Prejudging Report
Ms. Olympia Prejudging Report
Wellness Prejudging Report
More 2022 Mr. Olympia Coverage: