2022 Olympia Women's Physique Prejudging Report & Analysis

Highlights from the Olympia 2022 Women's Physique prejudging.
The 2022 Olympia prejudging continued on Friday morning with Women's Physique taking the stage.
Sarah Villegas had great success with the competition in Orlando over the previous two years. She enters 2022 as the reigning two-time champion and will look to keep up that success back in Las Vegas.
Villegas highlighted the first callout, which featured many familiar faces from 2021. Natalia Abraham Coelho, Brooke Walker, and Melissa Teich joined the champ as the judges led them through a series of poses. The first group featured eight competitors before judges began breaking it down further.
In the end, it was the top two from last year in the final callout — Villegas and Abraham Coelho. This shows that there is a clear top level of competition to take down. Check out a full breakdown of the Women's Physique prejudging below. The champion will be crowned on Friday night during the first night of finals.
Callout Report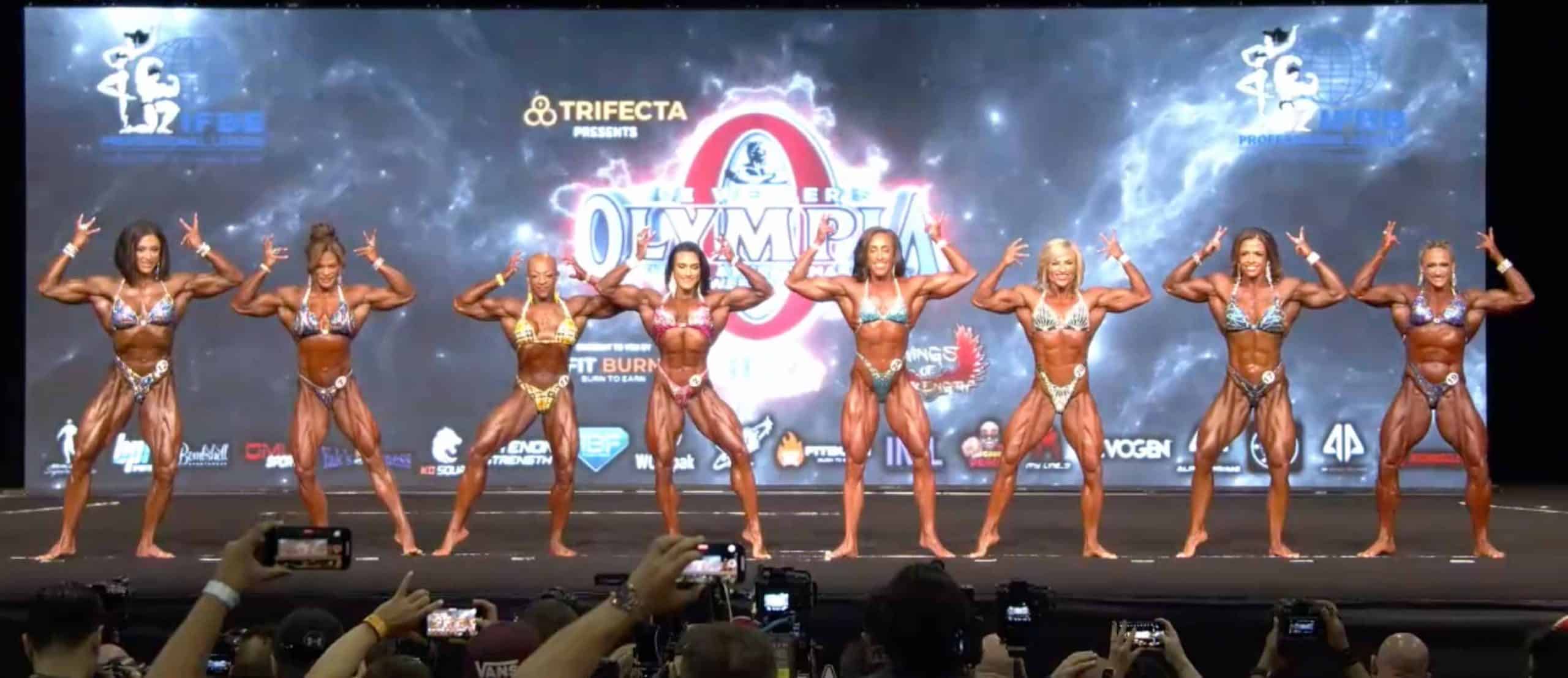 First Callout
Natalia Abraham Coelho
Jeannie Feldman
Barbara Menage
Anne-Lorraine Mohn
Ivie Rhein
Melissa Teich
Brooke Walker
Sarah Villegas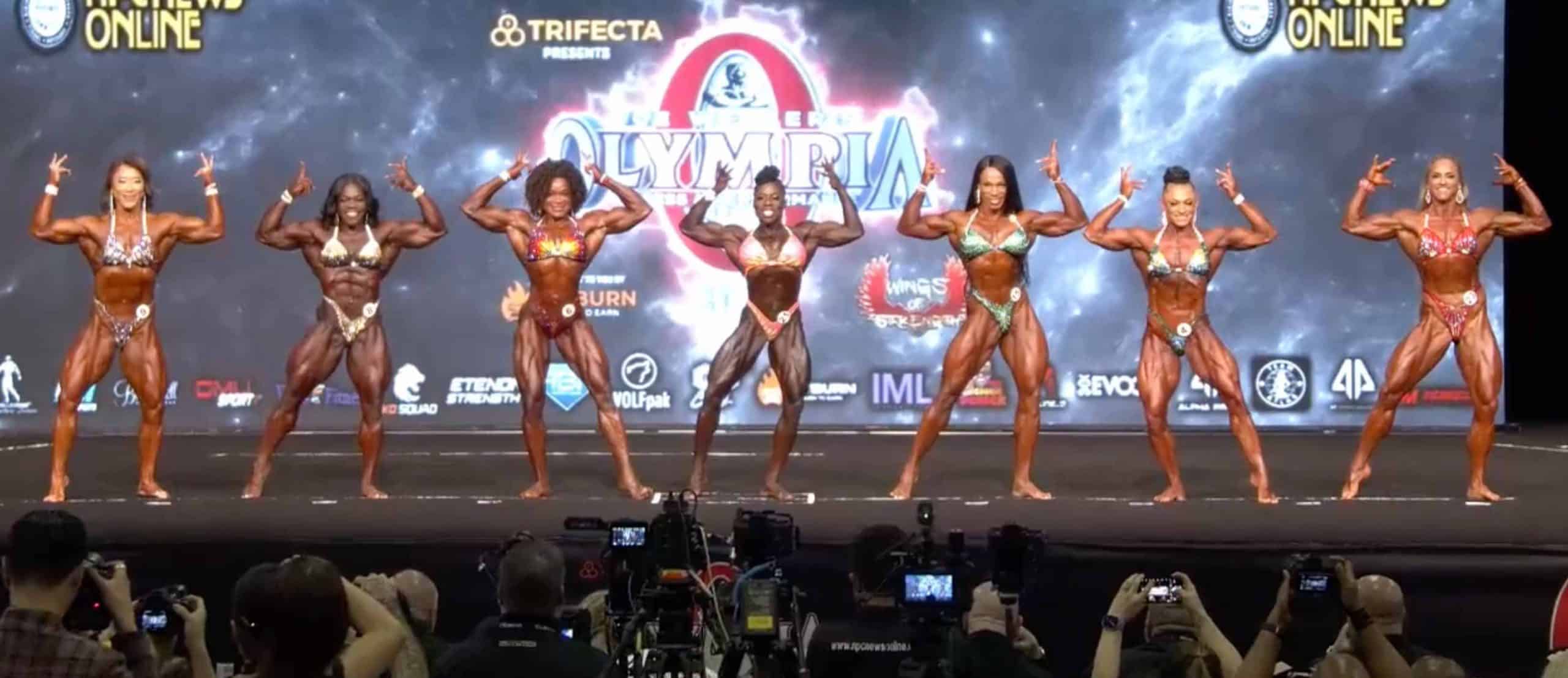 Second Callout
Rachel Daniels
Marie-Soulange Essoh
Ashley Jones
Ji Hye Lee
Evon Pennington
Winsome White
Christelle Zarovska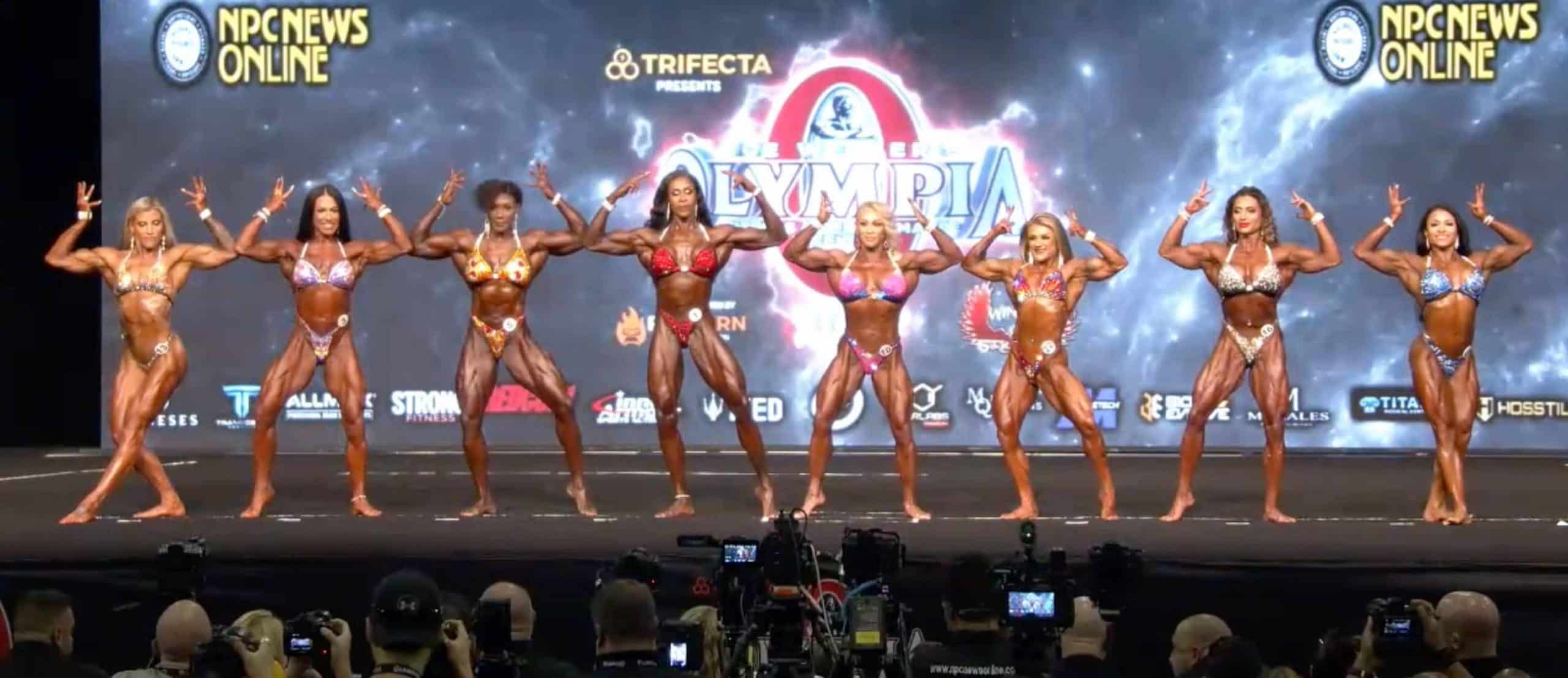 Third Callout
Whitney Armstrong
Kristy Cox
Antoinette Downie
Sophie Lee
Victoria Myslik
Claudia de Leon Pardo
Raluca Raducu
Chelsey Worster
Fourth Callout (Top 2)
Natalia Abraham Coelho
Sarah Villegas
Friday Prejudging Recap:
Fitness Prejudging Report
Men's 212 Prejudging Report
Figure Prejudging Report
Ms. Olympia Prejudging Report
Wellness Prejudging Report
More 2022 Mr. Olympia Coverage: