2022 Puerto Rico Pro Preview: Will Hassan Mostafa Avenge Last Year's Performance?

Who will take home the title at the 2022 Puerto Rico Pro?
The 2022 Puerto Rico Pro is the next big show of the bodybuilding season. There will be 10 divisions present in San Juan, Puerto Rico fitting for that automatic qualification to the 2022 Olympia. The show will take place from June 17-19 with many exciting events on the schedule.
The Olympia is set for Dec. 16-18 in Las Vegas. Winners of shows will be automatically entered while others will gain points toward the Olympia Qualification System. In this particular show, the athletes who finish second through fifth will earn Tier 3 points.
The Men's Open division will once again be the highlight of the show and there are a few big names who could take home the prize. Below, check out a breakdown of some of the top competitors, along with the full roster for each division.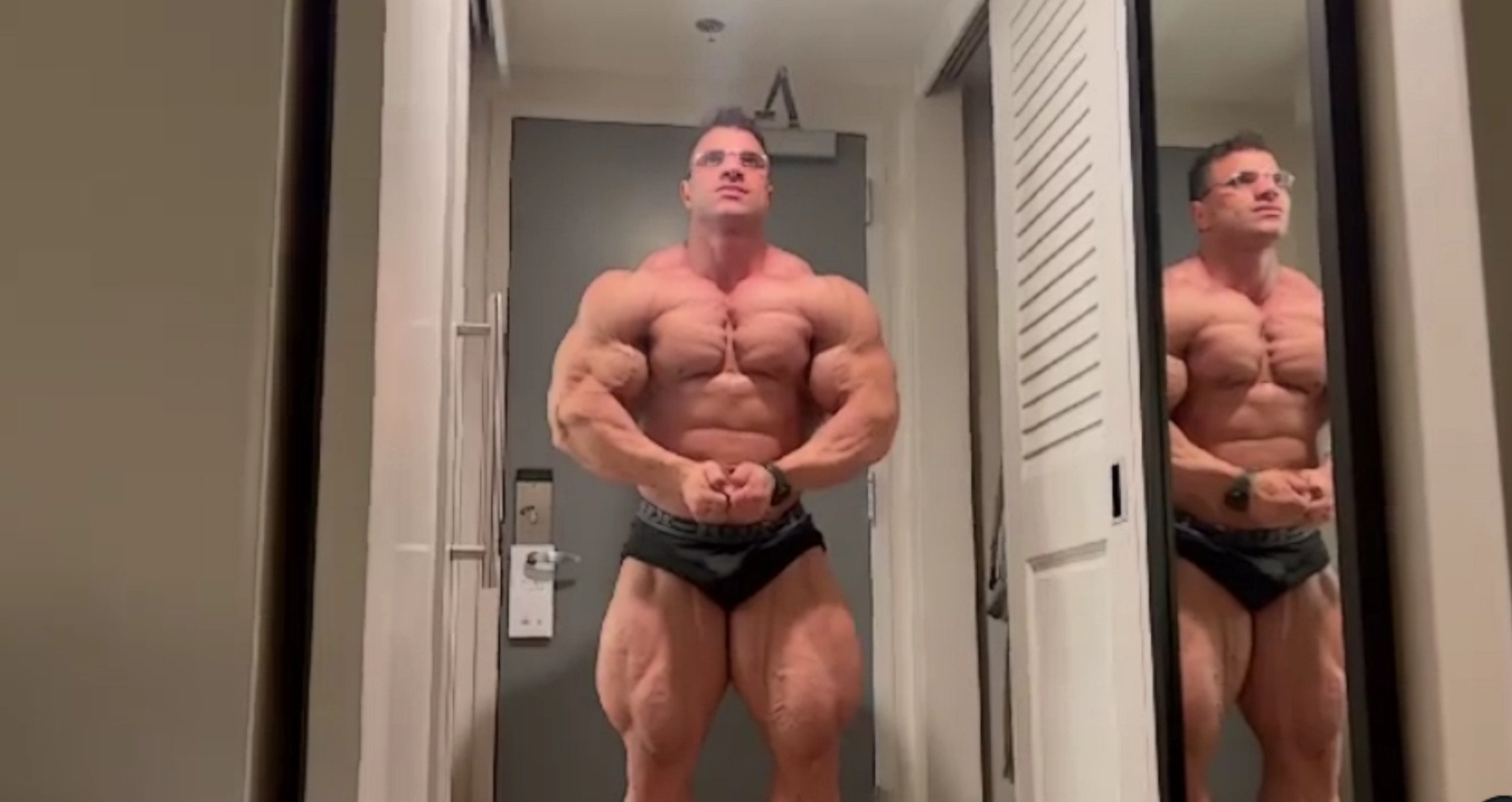 2022 Puerto Rico Pro: Men's Open Roster
Maxx Charles
Marc Arthur Dautruchee
Jonas Giatras
Theo Leguerrier
Hassan Mostafa
Andrea Muzi
Hassan Mostafa
Many eyes will be on Hassan Mostafa, who finished third at this event last year. He is the highest returning finisher and will look to take the next step. Mostafa did not win a show last year but earned enough points to qualify for the Olympia, where he finished 13th. This season, Mostafa seems to have made major improvements, including adding size and is more conditioned. Heading into Puerto Rico, Mostafa might be considered the favorite.
Maxx Charles
Maxx Charles has been busy this season thus far. He has competed five times with two top-three finishes. Charles finished third at the New York Pro and Indy Pro in back-to-back weekends. He has put himself in a strong position regarding qualification points but would like to earn a victory and skip that process. It will be interesting to see how Charles continues on if he does not win this show, considering he has competed many times already. If he can pull it out, there will still be some time to rest and prepare for December.
Theo Leguerrier
Theo Leguerrier continues to gain momentum in Men's Open. He finished as the runner-up during the Toronto Pro just two weeks ago, which was his highest as a pro. Leguerrier can be considered a dark-horse to win this show if he shows up in his best shape. Andrea Muzi also appeared in this show last year looking to improve on his finish.
Men's 212
Abdullah Alsaif
Oswaldo Gonzalez
Dectric Bo Lewis
Flipe Fierro Lobos
James Ortiz
Emmanuel Rodriguez
Rachid Souki
Wilfredo Victoria
Ryan Walters
Classic Physique
Chris Barnes
Luis Colon
Marco A. Corchado
Joey Decaminada
Anthony Diaz
Camilo Diaz
Darius Dillon
Carlos Dommar
Kelvin Hinde
Miguel G. Sanchez Lopez
Carlos S. Marchand
Emanuele Ricotti
Ruben Stouth
Stephen Thames
Men's Physique
Peter Burnett
Rhyan Clark
Daniele D'Onofrio
Anthony Gilkes
Alex Hessam
Alejandro Landeros G.
Luis Alonzo Leon
Daniel Leone
Steven Lopez
Clarence McSpadden
Andrea Mosti
Chevy Phillips
Giovanni Randazzo
Edward J. Romero Sanchez
Women's Bodybuilding 
Reshanna Boswell
Erika Dankova
Julia Foery
Women's Physique
Tamara Gourley
Ann Gruber
Claudia Gabriela de Leon Pardo
Takeela Reddrick
Marianne Von Gierke
Fitness
Figure
Melissa Brodsky
Kim Clark
Sh'Nere Mattise Deas
Samantha Jerring
Hiromi May
Katlyn O'Neil
Danielle Rose
Roberta Visintainer
Bikini
Giuss Abbate
Kim Gutierrez
Janine Herrera
Natasha Hopkins
Liana Martinez
Stephanie Mickens
Jessica Miller
Gabriella Mohamed
Angela Ruscilli
Anna Setlak
Francesca Stoico
Jodie Yunker
Wellness
Normarie Fonseca
Jossiemar Rosado Galindo
Andrea Hrenko
Alejandra LaFonseca
Giselle Machado
Jasmine Payne
Julia Rene Pensiero
Leslie Reyes
Zelma Santos
Nerilde Garcia Strey