A Complete List Of Natural Olympia Winners Throughout The Years
Every Natural Olympia champion to win the biggest natural bodybuilding event! 
Natural Olympia is the most significant natural bodybuilding event in the sport of natural bodybuilding – it's akin to Mr. Olympia in the International Federation of BodyBuilding and Fitness (IFBB) Pro league. What separates Natural Olympia from Mr. Olympia is that every athlete is screened by the best drug testing standards for professional athletes – World Anti-Doping Agency. In addition, the International Natural Bodybuilding Association (INBA)/Professional Natural Bodybuilding Association (PNBA) – the most significant natural bodybuilding federation – is the event's host. This article will cover the Natural Olympia winners throughout the years.
In 1988 Denny Kakos co-founded American Bodybuilding Association (ABA) – a drug-free bodybuilding organization. He wanted a bodybuilding league that would serve natural athletes and gives out quality awards. In 1990, Kakos later founded the PNBA, an opportunity for natural athletes to compete in professional competitions that qualified to turn pro. The PNBA further expanded to the INBA in 1994 to unite countries and standardize natural bodybuilding globally.
Competitors from over 60 countries compete in the INBA PNBA league. And this past year, at 2021 Natural Olympia, there were champions in bodybuilding categories from multiple countries. Natural Olympia gives out the most considerable cash and prizes for natural bodybuilders.
The primary winner of Natural Olympia and the most significant payout is the winner of the Men's Bodybuilding Open category. Below is a complete breakdown of the Natural Olympia winners over the years. 
Every Natural Olympia Winner
John Hansen (1998)
John Hansen won the first-ever Natural Olympia in 1998 in Corinth, Greece. He's also won Natural Universe three times. Hansen is a training and nutrition coach with over 40 years of experience in the sport. Hansen had a training and nutrition column writing for Iron Man Magazine, and he wrote the book Natural Bodybuilding in 2005, which teaches people how to build muscle without using drugs.
Keith Bullock (2001)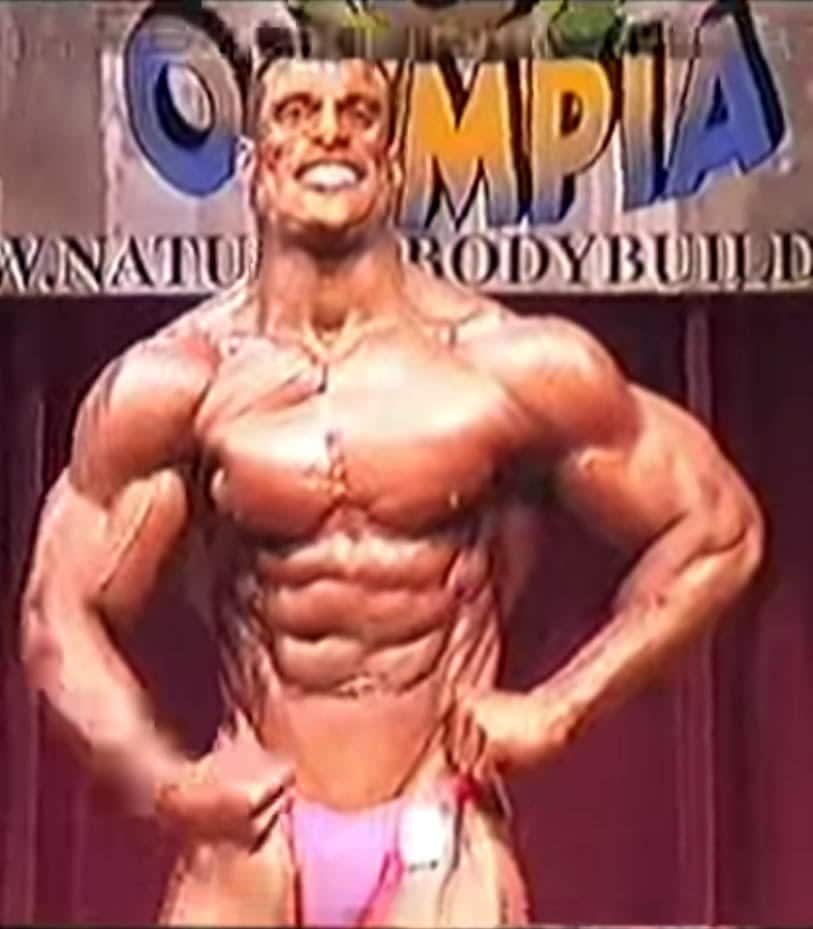 Ron Wiliams (2002)
Ron Williams won the third PNBA Natural Olympia in 2002. He's won a total of 21 world natural bodybuilding titles. Now, he's a life and fitness coach, speaker, pastor, inventor, and author.
Rodney Hawthorne (2003)
Danny Chau (2004)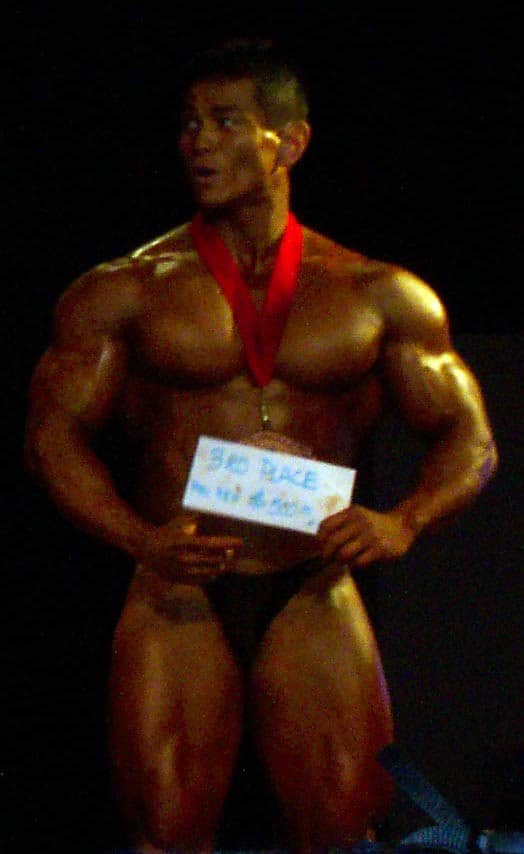 Komang Arnawa (2005)
The sixth PNBA Natural Olympia champion was Komang Arnawa. He won his last six competitions and became one of the youngest ever Pro World Champions.
Warren Clampit (2006)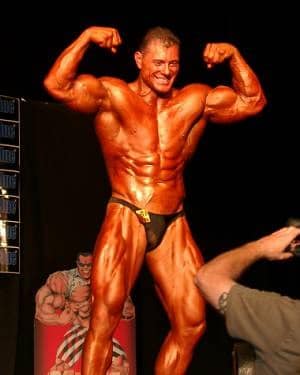 Philip Ricardo Jr. (2007, 2008, 2015, 2019)
Philip Ricardo Jr. is a 4x Natural Olympia champ, winning in 2007-2008 in SA, California. And again in 2015 and 2019 in Las Vegas, Nevada. Ricardo Jr. has been competing in the INBA PNBA league for decades. His journey in natural bodybuilding began after entering a bodybuilding competition upon joining the Marine Corps. Now, he dominates the Men's Bodybuilding Grand Masters division. In addition, he hosts the Pro/Am Philip Ricardo International Legends Classic in Virginia annually.
Kiyoshi Moody (2009-2014)
Kiyoshi Moody won Natural Olympia for six years, from 2009 to 2014. He succeeded in Australia in 2009, in Reno, Nevada, from 2010 to 2012, and in San Diego, CA, from 2013 to 2014. Moody started lifting after getting told by his athletics coach, "curls get the girls." Moody was a standout athlete that unfortunately, suffered a series of injuries that prevented him from continuing to pursue track and football. He then became a personal trainer and was convinced by a friend to come to ABA Natural Hercules Championships in Corona, CA, which was the gateway to his natural bodybuilding success.
Michael Waddington (2016)
Michael Waddington is an INBA Australian president, PNBA Hall of Fame Inductee, trainer/coach at Olympia personal training, and earned a Bachelor of Nutrition Science at the Queensland University of Technology. Waddington was the Natural Olympia champion in Las Vegas, Nevada, in 2016.
Rob Terry (2017-2018)
Former Welsh professional wrestler and bodybuilder Rob Terry made the Natural Olympia winners list in Las Vegas, Nevada, from 2017 to 2018. Rob Terry was a WWE and Impact wrestling star whose bodybuilding quest began after being fascinated by 80's action movie stars, WWF Wrestlers, and British Gladiator's incredible physiques. At the age of eight, he had to get his kidney removed due to hydronephrosis, which put him on the path of natural bodybuilding.
Meshack Ochieng (2020)
Meshack Ochieng was the 2020 Natural Olympia winner, despite being 5'2." Ochieng's bodybuilding journey began with stone dumbbells and barbells in his backyard. He trained with his brother in Kenya, who he would compete with. In addition, he's a personal trainer and posing coach.
Paul Krueger (2021)
The reigning Natural Olympia champion is Paul Krueger. He won 2021 Natural Olympia just weeks after earning his pro card. He has his own YouTube channel and is a lifestyle and prep coach. Krueger is a firm believer in the golden ratio – how the approximate number 1.618 relates to mathematics – gives you a robust shoulder-to-waist ratio for the ideal V-taper in bodybuilding.
Wrap Up
Natural Olympia is The Pinnacle of Natural Bodybuilding. The INBA PNBA is the largest natural bodybuilding federation that hosts this event. Each year, natural bodybuilders worldwide aspire to reach the same accolades as the men above, win the Super Bowl of natural bodybuilding, and earn the most considerable cash and prize payouts.