'A Day In Paradise': Jay Cutler Shares Latest Back Workout

Jay Cutler took down a huge back day during his time in Las Vegas.
Jay Cutler remains a massive voice in bodybuilding in retirement. He built one of the best careers of all-time winning the Olympia four times. He continues to share his knowledge in the gym. Recently, Cutler shared a back workout during his time in Las Vegas.
Cutler went to the Fit Club gym for back day looking to build size and width. The full workout consists of six exercises and Cutler shared it to his YouTube page. This was a workout featuring one of the top minds in the sport giving tips and tricks to his viewers.
Below, you can find the full video of the workout along with some wisdom from Cutler himself.
Jay Cutler Back Workout
Reverse Grip Machine – 5 sets
One-Armed Dumbbell Rows – 3 sets of 10-12 reps
Lat Pulldowns – 3 sets
T-Bar Rows – 4 sets of 12 reps
Pullover Machine – 4 sets of 10-12 reps
Hyperextensions – 3 sets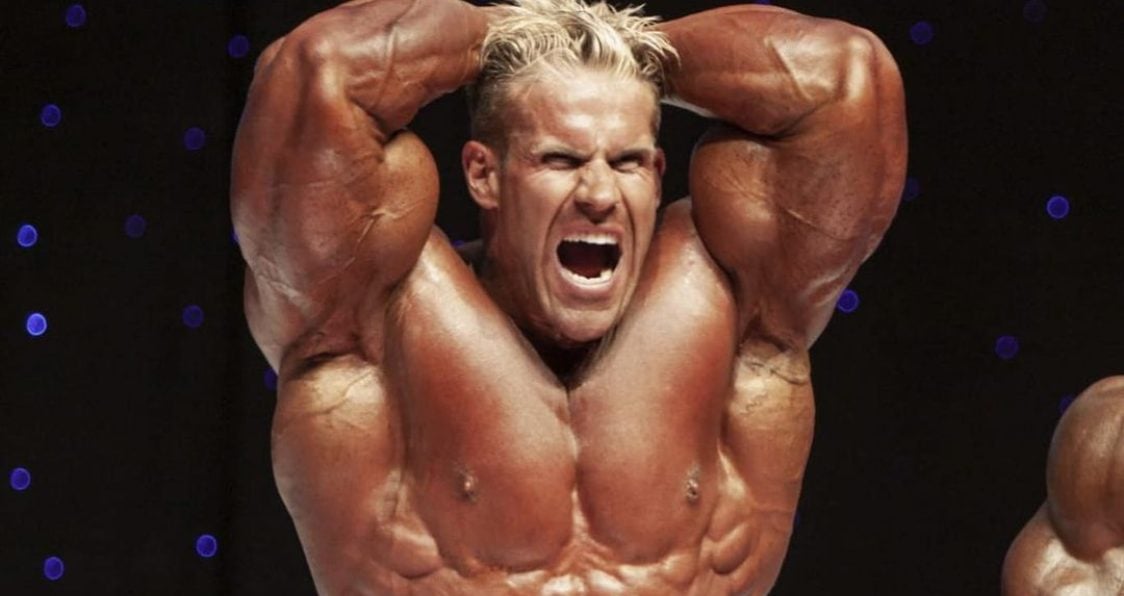 Reverse Grip RealLeader Machine – 5 sets
Jay Cutler began his workout on the RealLeader machine. This is a machine that is typically in any gym. Cutler explains that he began using this machine when training to save some strain on his wrists. It accomplishes the same goal and lessens the pressure.
"THE FUNCTION OF THAT MAKES IT A LITTLE EASIER. I USED TO DO THAT WITH A BAR AND IT ACTUALLY HURT MY WRISTS, ESPECIALLY AS IT GOT BIGGER."
One-Armed Dumbbell Rows – 3 sets of 10-12 reps
The one-armed dumbbell row is a very basic, effective exercise when training back. There are different ways to change grips and angles when lifting the weight. This will target different areas in the back and build width. Jay Cutler completed three sets of 10-12 reps. He stuck with 80-pound dumbbells over the course of the exercise.
Lat Pulldowns – 3 sets
The lat pulldown is another exercise that can be done in many ways. There are wider bars that can be used or lifters can use a neutral or close grip.
"NOT SUPER WIDE. I DID KIND OF LIKE AN INNER GRIP OR NEUTRAL. THREE WORKING SETS THERE. I TALK ABOUT THESE FEEL SETS, I ONLY DO THOSE ON THE FIRST EXERCISE. I CALL THEM FEEL SETS BUT THERE MORE SO-SO WARMUPS."
Jay Cutler used a neutral grip during the exercise. This is a compound movement because it helps support the back by hitting the lats. The elbows can be flared out and it also hits the rear delts.
T-Bar Rows – 4 sets of 12 reps
Cutler moved onto T-Bar rows, which is an exercise that he did not think that he would do in retirement. This is an exercise that can be used with a barbell or on a machine. This allows gym goers to work the back despite soreness in different areas. Other variations of rows will trigger hamstring or lower back soreness.
"THOSE FEEL REALLY GOOD. I SAID I'D NEVER DO A T-BAR ROW ONCE I RETIRED BUT HERE I AM DEADLIFTING AND DOING A T-BAR ROW ON A STANDARD. FELT PRETTY GOOD."
RealLeader Pullover Machine – 4 sets of 10-12 reps
This is a substitution for the dumbbell pullover. This is not a machine that is found in every gym but if there is one, it is beneficial. Cutler added 225 pounds on each side for this movement. He explained how he planned to do seated cable rows but never got to it.
Hyperextensions – 3 sets
The final exercise was hyperextensions. Jay Cutler grabbed a 25-pound weight to complete the workout. Once the workout was over, he discussed how he was spotting a gym goer who happened to be in town from Pennsylvania.
"A LOT OF PEOPLE VENTURE TO FIT CLUB. I WELCOME EVERYONE TO COME OUT AND CHECK IT OUT. THEY LIKE TO SEE THE GYMS THAT WE TRAIN AT."