Arnold Schwarzenegger Will Not Attend Arnold Sports Festival UK, Event Name To Be Changed Moving Forward

The Arnold Sports UK will now go by Experience With Sports Festival UK.
For the second consecutive year, Arnold Schwarzenegger will not attend the Arnold Sports Festival UK. The official announcement was made on social media, with some other news being shared as well. The event will change its name moving forward and officially go by "Experience with Sports Festival UK."
Schwarzenegger missed the event last year due to medical issues. There was no reason shared this year but the event planners were under the impression that Schwarzenegger would be in attendance. The organization has vowed to reach out to those who have purchased passes ahead of time to meet and take photos with Schwarzenegger.
The Arnold Sports UK Instagram page made the announcement on Thursday night with a post.
"WE REGRET TO INFORM YOU, FOLLOWING THE RECENT ANNOUNCEMENT FROM BRIAN POWERS OF THE US ARNOLD SPORTS FESTIVAL, THAT ARNOLD SCHWARZENEGGER WILL NOT BE ATTENDING OUR ARNOLD SPOTS FESTIVAL UK (ASFUK) THIS WEEKEND.

THIS COMES WITH EXTREME DISAPPOINTMENT AS WE HAVE BEEN WORKING HARD FOR THE LAST TWO YEARS TO MAKE ARNOLD PROUD OF AN EVENT IN HIS NAME. LAST YEAR WE FACED DISAPPOINTMENT OF HIS NONATTENDANCE DUE TO MEDICAL REASONS, BUT DURING OUR ADVANCE PLANNING WE HAD NO REASON TO BELIEVE HE WOULD NOT BE JOINING US THIS YEAR."
Event to Change Name In 2023
Along with the announcement of Arnold Schwarzenegger not being in attendance, the Arnold Sports Festival UK announced that it would be changing its name of the event heading into the 2023 competition.
"WE ALSO THANK ARNOLD FOR THE SUPPORT HE HAS GIVEN US OVER THE LAST TWO YEARS. MOVING FORWARD AS A TEAM WE WILL BE CHANGING THE NAME OF THIS EVENT TO EXPERIENCE WITH SPORTS FESTIVAL UK.

WE ARE LOOKING FORWARD TO GROWING THE EXPERIENCE WITH SPORTS FESTIVAL UK, AND WE ARE EAGER TO BRING YOU ON THIS JOURNEY WITH US. WE PLAN TO GROW TO BECOME THE MOST EXCITING FITNESS AND HEALTH EVENT IN THE WORLD."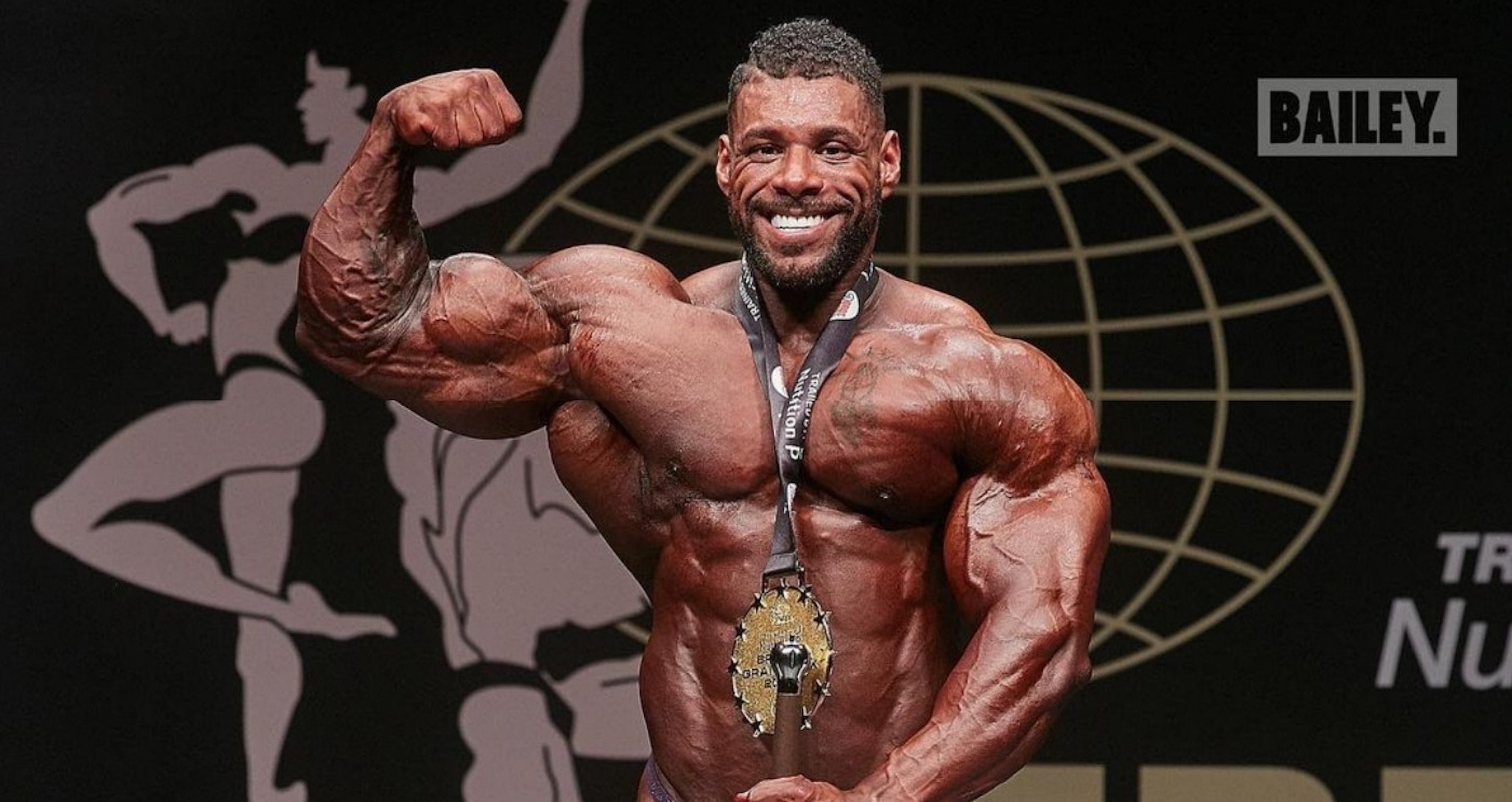 This year's event will feature a new winner as Nathan De Asha will not be competing. He was crowned champion in 2021. Andrew Jacked will enter the competition looking to build on his championship performance during the Texas Pro.
The Arnold Sports Festival UK will take place this weekend and will run as usual. The bodybuilding event will highlight the weekend and fans will still have a chance to see some elite talent compete on stage.