Aryan Pasha: The First Transman Bodybuilder Continues To Inspire Others
Aryan Pasha is a lawyer and renowned bodybuilder in India known for breaking barriers.
It began early for Aryan Pasha. Born a female named Naiyla, Pasha knew from a young age that she was meant to be a boy. Now, he is continuing to inspire others as a lawyer and the first transman bodybuilder.
At six years old, Pasha did not want to wear the female uniform to school and insisted on wearing the male's clothing. The journey was not easy for Pasha but at 18 years old, he went though major surgeries that allowed him to begin identifying as a male. This is when he began accepting himself. 
"AS A CHILD, I HATED BEING CALLED NAIYLA BUT IT'S YOUR TYPICAL INDIAN NAME AND MY IDENTITY WAS NOT QUESTIONED BECAUSE OF THE WAY I LOOKED," ARYAN PASHA SAID.
Growing up in India, Pasha began playing sports at a young age. He explained that this allowed him to hide his identity from others because of the name that he was being called.
"I TURNED TO SPORTS WHEN I WAS 10. IN THIS COMMUNITY, YOU'RE USUALLY REFERRED TO BY YOUR LAST NAME. SO I SPENT MOST OF MY CHILDHOOD ON THE PLAYGROUND WITH OTHER BOYS WHO WERE COMFORTABLE AROUND ME BECAUSE THEY DIDN'T KNOW I WAS A GIRL. I UNDERWENT SEX-REASSIGNMENT SURGERY AT 19, BUT IT WASN'T UNTIL MY 25TH BIRTHDAY THAT I CAME OUT AS TRANSGENDER TO EVEN MY CLOSEST FRIENDS, AND EVENTUALLY, IN PUBLIC."
In 2017, Aryan Pasha began training for Trans Fit Con but was denied eligibility because of his age. This was around the time he gained a true passion for fitness. Pasha began training as a bodybuilder and has built a successful career in the sport.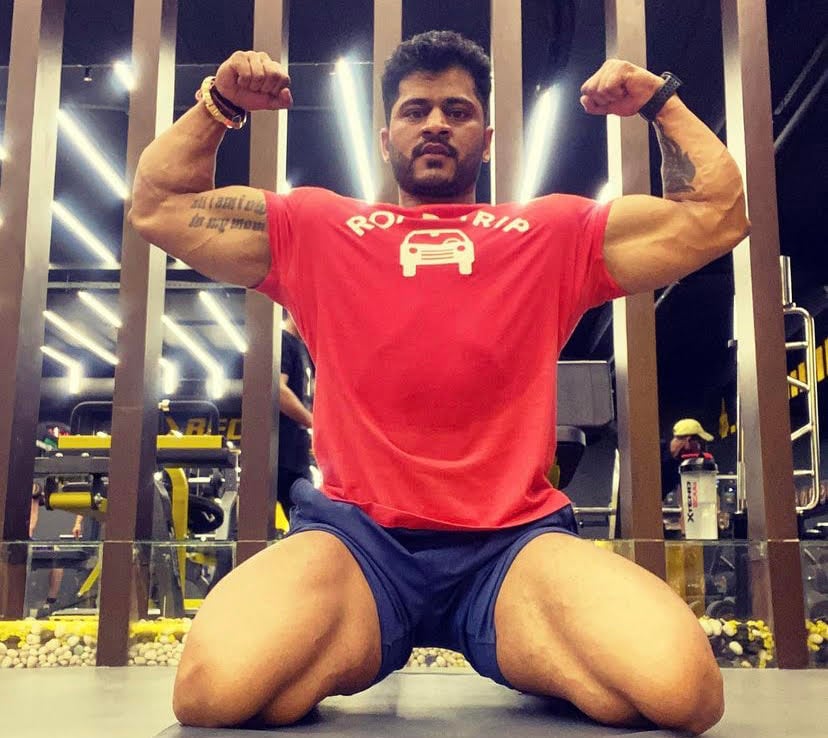 Aryan Pasha Bodybuilding Career
Since 2019, Pasha has appeared in leagues such as the IFBB, International Bodybuilding and Fitness Federation, and International Health, Sports & Fitness Festival. He has appeared in multiple shows with top-five finishes in three over the years. This includes a first-place finish in the IHFF in 2020 and a sliver medal at Musclemania in 2018.
Aryan Pasha began competing in Female categories of bodybuilding and it was a big accomplish when he was able to switch over to Men's categories. 
"THIS IS WHAT I WANTED IN MY LIFE, TO COMPETE WITH OTHER MEN. I ENJOYED EVERY SECOND WHEN I WAS ON STAGE BECAUSE THIS IS WHAT I DREAMT OF. I WAS NOT NERVOUS AT ALL AND JUST ANTED TO COMPLETE POSES LIKE A CHAMPION."
Aryan Pasha continues to train as a bodybuilder and compete on stage in Men's categories. His story is an inspiration to those who have been told that they cannot do something or reach a goal. Pasha is living proof that it is possible.