Big Ramy Shares Top 4 Prediction For 2022 Olympia: "It's The Most Exciting Show I Think In The History"

Big Ramy joined Ronnie Coleman to discuss his predictions for the upcoming Olympia.
The 2022 Olympia will begin on Friday morning and the Men's Open division has a chance to be extremely exciting. Big Ramy is considered the favorite to win his third consecutive title and recently broke down the upcoming event.
Ramy took over as champion in 2020 and is the favorite to win once again. He has shared different physique updates leading up to the competition. This includes some up near 337 pounds. Ramy is likely to come in at an insane size that is difficult to compete with. If he is shredded, many believe he is destined for another title.
During a recent appearance on Ronnie Coleman's Nothin But A Podcast, Big Ramy broke down his top four competitors, along with some thoughts on the newcomers.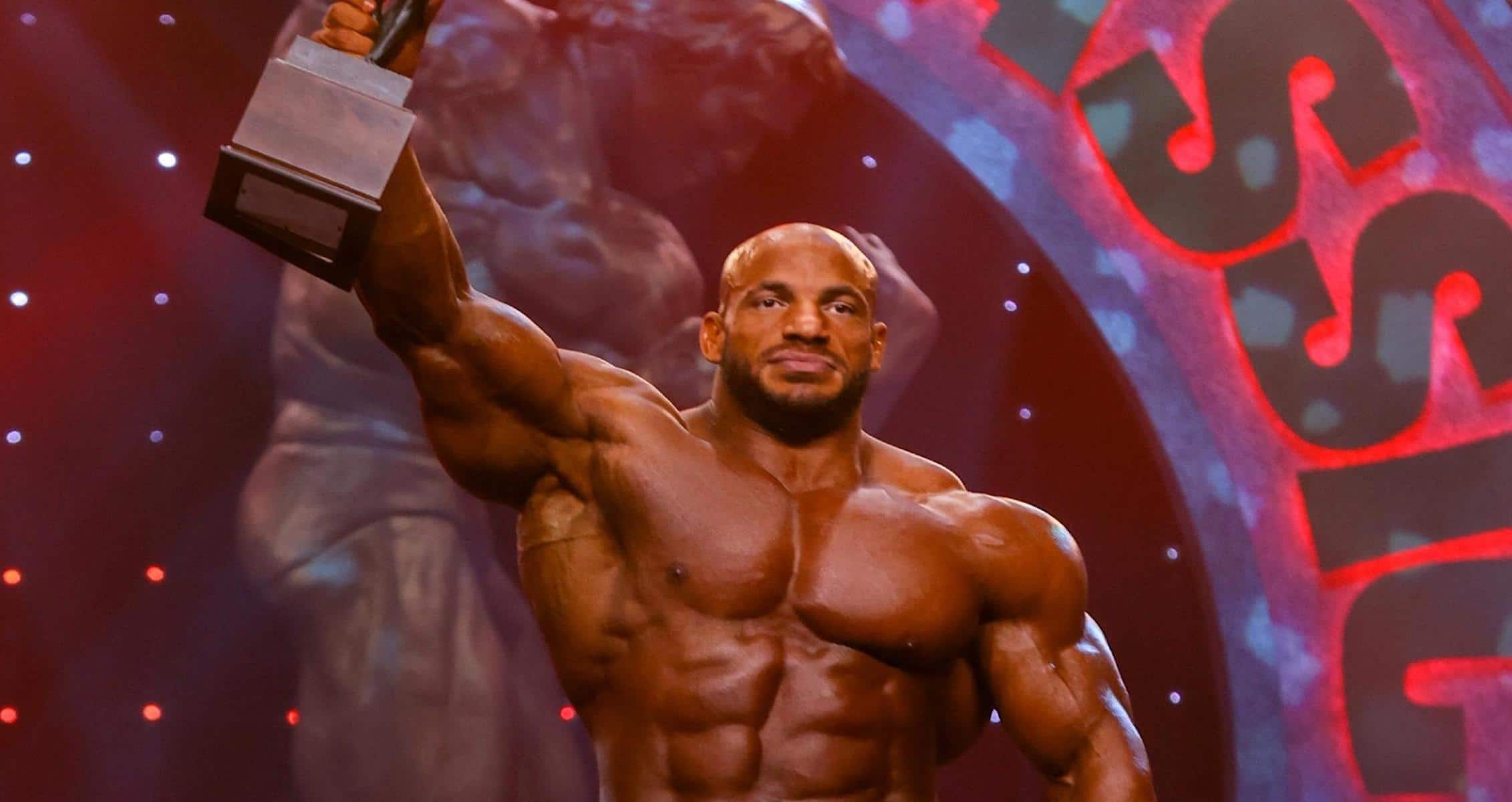 Big Ramy Breaks Down Potential Top 4
The Men's Open division is full of talent and experience. There is also a mix of newcomers that are looking to burst onto the scene. When discussing the potential top four, Ramy is going with some familiar names.
First Place – Big Ramy
Second Place – Hadi Choopan
Third Place – Brandon Curry
Fourth Place – William Bonac
"I CAN SAY HADI, HE WILL BE FINE. AND ALSO BRANDON, HE WILL BE DANGEROUS. IT'S THE MOST EXCITING SHOW I THINK IN THE HISTORY BECAUSE I THINK NOBODY KNOWS WHO IS GOING TO WIN," BIG RAMY SAID.
Hadi Choopan finished third last year. He brought great conditioning and many thought that he was good enough to win. Brandon Curry finished as the runner-up to Ramy for the second consecutive year and has since won the Arnold Classic.
Outside of the top four, Big Ramy believes that Derek Lunsford will be a dark-horse in his first Olympia in Men's Open.
"I CAN SAY HE WILL BE DANGEROUS, VERY DANGEROUS IF HE COMES IN SHAPE. FROM SOME OF THE VIDEOS I SAW, HE NEEDS TO KEEP THE SIZE. THE GAME IS NOT THAT. IT'S MORE IMPORTANT TO COME IN SHAPE."
Along with the veterans, Andrew Jacked and Michal Krizo bring some firepower from first-time competitors.
"I DON'T LIKE TO SAY WHO CAN BEAT THAT ONE OR THE OTHER, BECAUSE IT'S ALWAYS CLOSE BETWEEN THEM. BRANDON OR WILLIAM AND ALL THE NEW PEOPLE WHO COULD STEP IN LINE, ANDREW JACKED, MICHAL KRIZO. I TALKED WITH DENNIS [JAMES] YESTERDAY. IT'S THE MOST EXCITING SHOW IN 20 YEARS."