Bodybuilder Hassan Mostafa Out Of 2022 Olympia

Hassan Mostafa announced that he will miss the 2022 Olympia due to health concerns.
The 2022 Olympia is officially one week way from beginning and the field just got a bit thinner. Hassan Mostafa announced that he will miss the action because of health reasons.
Mostafa burst onto the scene in 2019 with a third-place finish at the Indy Pro. He always had great potential because of his overall size but had to make some improvements. That is what he has been doing over the years building a shredded physique. In 2021, Mostafa remained in the top three on stage in competitions like the New York Pro, California Pro, and Puerto Rico Pro.
Mostafa finished 13th during the 2021 Olympia before making further improvements. This year, he qualified for the biggest show of the year with a victory at the Orlando Pro. On Thursday, Mostafa shared a video to his YouTube page explaining why he will miss the show.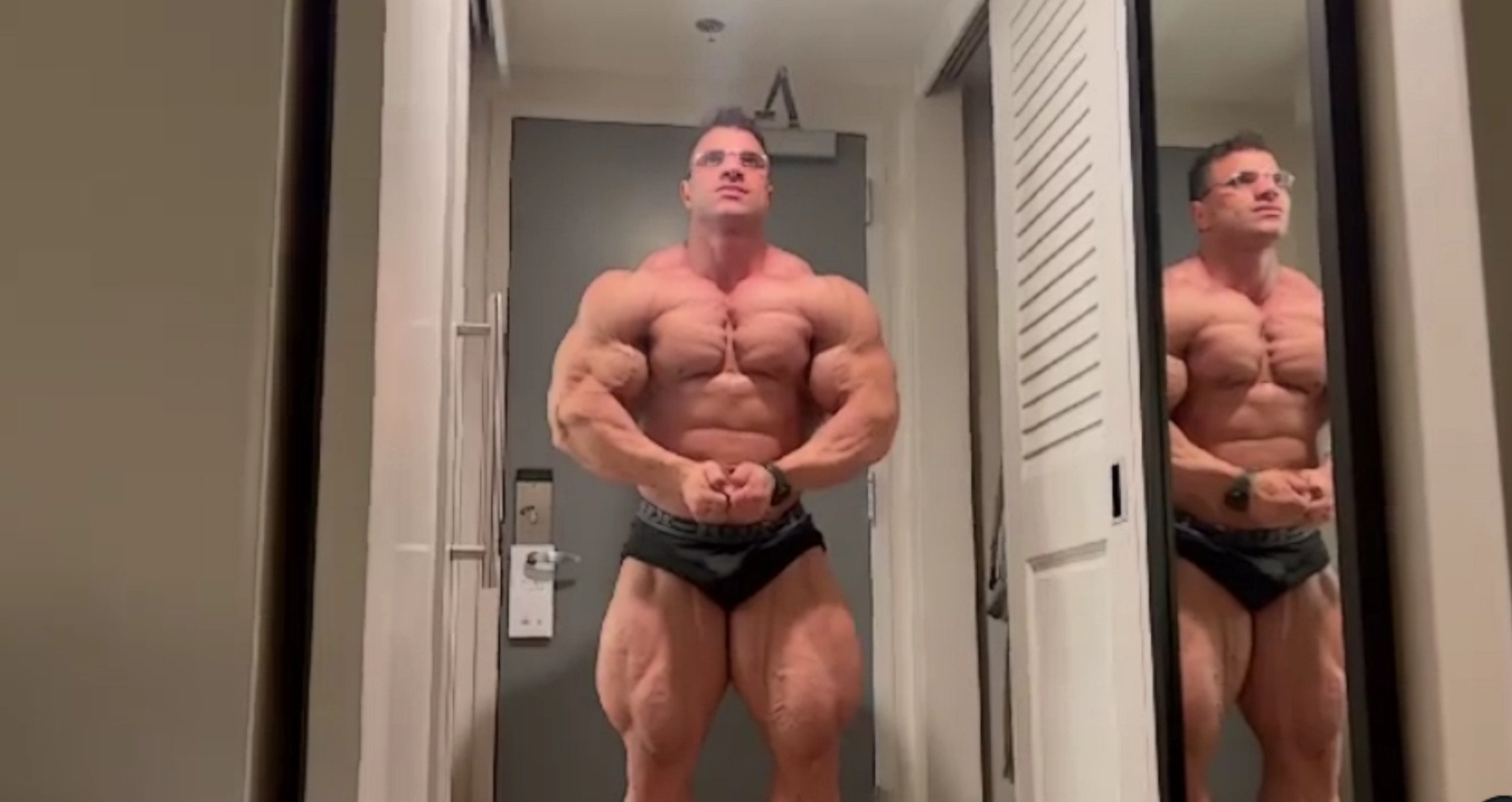 Hassan Mostafa Explains Health Complications
Hassan Mostafa explains the virus that caused severe diarrhea and dehydration that impacted his prep for the show.
"IT TURNED OUT TO BE THE VIRUS THAT CAUSED DECLINE IN THE HEALTH OF MY KIDNEYS. COMBINED WITH THE DEHYDRATION FROM BAD DIARRHOEA, IT PUT ME IN A BAD PLACE. SO THE DOCTOR RECOMMENDED THAT I STOP THE PREP AND REFRAIN FROM PUTTING MY BODY THROUGH ANY DEHYDRATION IN THE NEXT FEW WEEKS," MOSTAFA SAID.
During a trip to the doctors, Mostafa was recommended to halt his prep and get his health back under control. Because of certain tactics to prepare for the stage, Mostafa needs to take some time off to recover.
"CRITICAL THINGS LIKE USING THE SAUNA HAD TO BE STOPPED AS WELL TO HELP THE KIDNEYS GET RID OF WATER ON ITS OWN THROUGH URINE, INSTEAD OF GETTING RID OF FLUID THROUGH OTHER WAYS LIKE EXCESSIVE SWEATING."
Hassan Mostafa ended his video by explaining that he wants to take the time to recover and make sure that he competes for years to come. After going through bloodwork and discussing options with doctors, Mostafa realized that this was his best option. Doctors advised Mostafa that his kidneys could be damaged further and would raise potassium levels.
Hassan Mostafa will likely work to return to the stage in 2023 and qualify for next year's Olympia.
"I CAN'T RISK MY HEALTH AND HAVE THIS BE THE LAST OLYMPIA FOR ME. MY GOAL IS TO COMPETE FOR MANY MORE YEARS."