Bradley Martyn Quits Watching Porn For One Year And "Highly Recommends" It To All

Bradley Martyn recommends not watching porn after he has quit for more than a year.
Bradley Martyn has become known for his insane lifts and strength in the gym. He has built a following of 4.2 million on Instagram in hopes of seeing his latest feats of strength. On Thursday, he shared a different type of story for his followers to take a vote on. Martyn shared that he has not watched porn in over a year and recommended that others give it a try.
On Wednesday, Martyn took to Twitter that he quit watching porn and decided to put it on social media to see if others could do it as well.
"I STOPPED WATCHING PORN MORE THAN A YEAR AGO..HIGHLY RECOMMEND."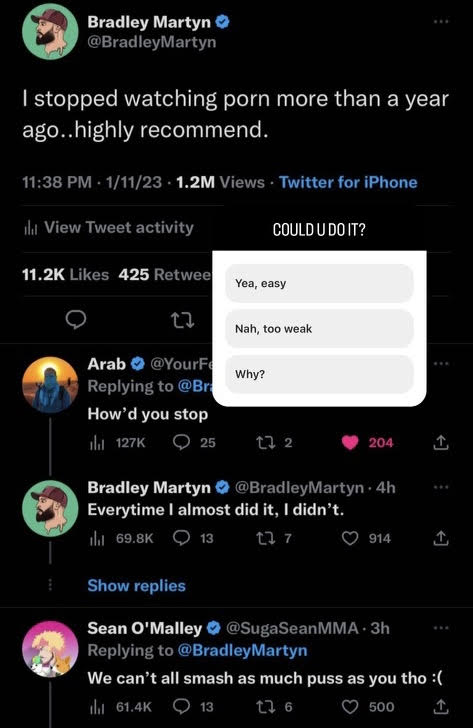 Is this something that you think you can do? That Martyn gave his followers three options: Yea, easy; Nah, too weak; Why?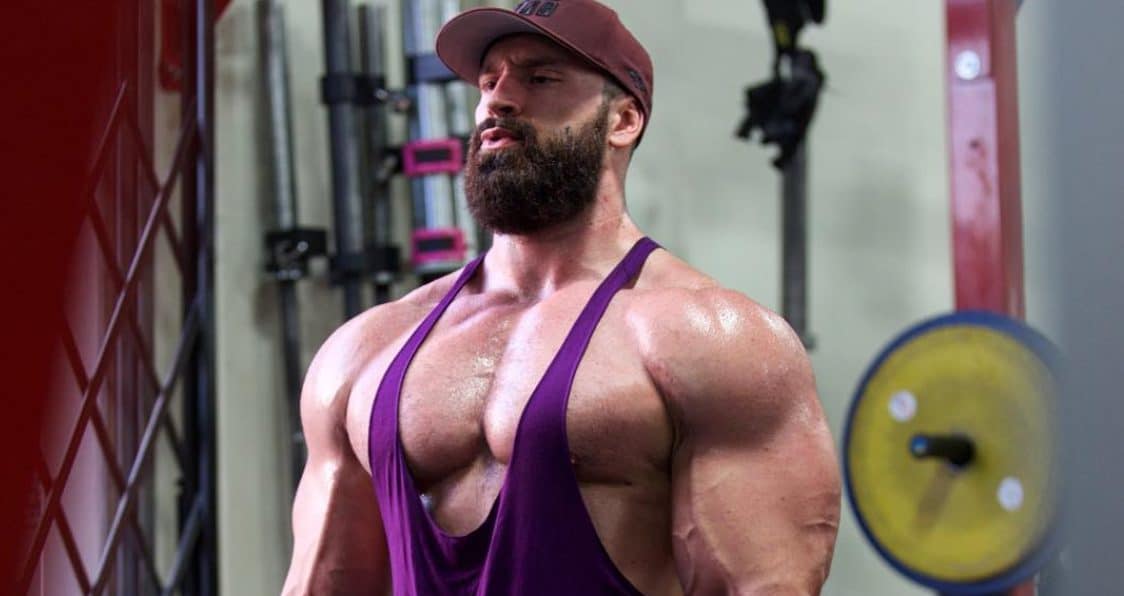 What Will Bradley Martyn Attempt In 2023? 
Bradley Martyn is an extremely entertaining fitness star. Some of his lifts include placing a bench right in the middle of the road in the rain and repping 315 pounds. Other examples include putting women on different machines and bars to lift.
One of his most-known videos comes in the form of a gym fail. To begin, Martyn laid on a flat bench holding a weight plate. Next, a woman stepped onto the weight plate then Martyn completed a press. The woman began to go into a squat but the plate slipped and Martyn caught a foot to his mouth.
That will not slow down Bradley Martyn, who has made workout videos with the likes of Joseph Baena. Even bodybuilding legend Ronnie Coleman made a reaction video to some of Martyn's craziest lifts. Now, he has issued a challenge for those to attempt out of the gym.