Braun Strowman Hints At Bodybuilding Debut In 2023

Braun Strowman has made it clear that he wants to make his debut in bodybuilding in 2023.
Braun Strowman, real name Adam Scherr, is a former WWE superstar who is taking on a new avenue. Strowman was one of the biggest stars, physically and by status, in the company during his time in the ring. Now, Strowman is tailoring his physique to compete on the bodybuilding stage.
Strowman signed with WWE in 2013. He burst onto the scene as part of the Wyatt Family in 2015 before taking on a single career the next year. Strowman quickly rose to fame because of his incredible size and strength. His defining moment in wrestling was when Strowman defeated Goldberg at WrestleMania 36 to win the Universal Title. After a successful run in the company, Strowman was released and has since taken on a new journey.
Braun Strowman clearly had the size during his time in the ring and is now cutting down and focusing on conditioning. In June, Strowman took to social media to say he is interested in competing in bodybuilding come 2023.
"THINKING ABOUT STEPPING ON THE BODY BUILDING STAGE IN 2023. I MEAN WHY NOT I'VE TAKEN OVER EVERY OTHER INDUSTRY I'VE BEEN A PART OF. WONDER IF I CAN WIN EVERYTHING IN BODY BUILDING FASTER THAN I WON ALL THE TITLES IN #WWE CAUSE THERE AIN'T BEEN NOBODY DID WHAT I DID IN THAT SPORT IN THAT AMOUNT OF TIME. SO WHY NOT DO IT IN ANOTHER ONE. I NEED A CHALLENGE IN LIFE. I'M JUST A NATURAL AT EVERYTHING. 🤷‍♂️ #UNSTOPPABLE"
Can Braun Strowman Successfully Make The Jump?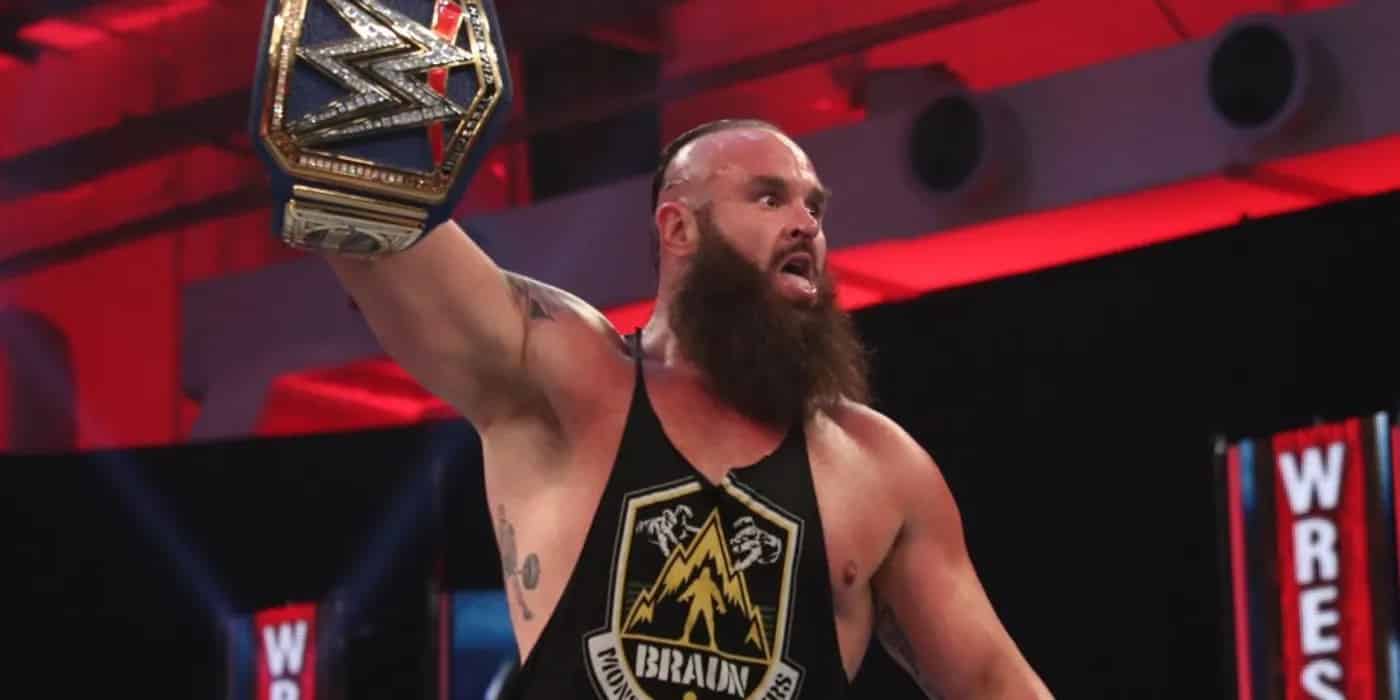 In recent weeks, we have seen athletes of many kind interested in bodybuilding. Of course, this is highlighted by former MLB pitcher Kyle Farnsworth making his debut on stage this summer. Strowman could be the next and he already has an advantage.
Braun Strowman did not hint at any show of what division that he would compete in. All Strowman said is that he is interested in competing in 2023 and wants to find success like he did in WWE. While this is a completely different animal, Strowman is a competitor with plenty of drive and passion when it comes to fitness.
Strowman was one of the top wrestlers on the card during his time with WWE. If he is able to find a way to compete in bodybuilding, there will be many eyes on the former champion.