Chad Nicholls Believes Nick Walker, William Bonac Could Defeat Big Ramy With "Something Different And Freaky"

Chad Nicholls says the best way to defeat Big Ramy is to show something different.
The 2022 Olympia is set to feature the deepest Men's Open division in recent memory. At the top, Big Ramy is set to win his third consecutive title. Despite being considered the overwhelming favorite, Chad Nicholls believes Ramy could be taken down if other competitors come in and show something different.
Nicholls highlighted Nick Walker and William Bonac as competitors who have been working to show something different. In 2021, Walker finished fifth and vowed for a better result this time around. Hadi Choopan and Brandon Curry finished in the top three with Ramy last year.
The division is full of newcomers, including Michal Krizo and Andrew Jacked, who plan to make an impact. In a recent interview with Desktop Bodybuilding, Nicholls spoke on both Bonac and Walker as potential threats.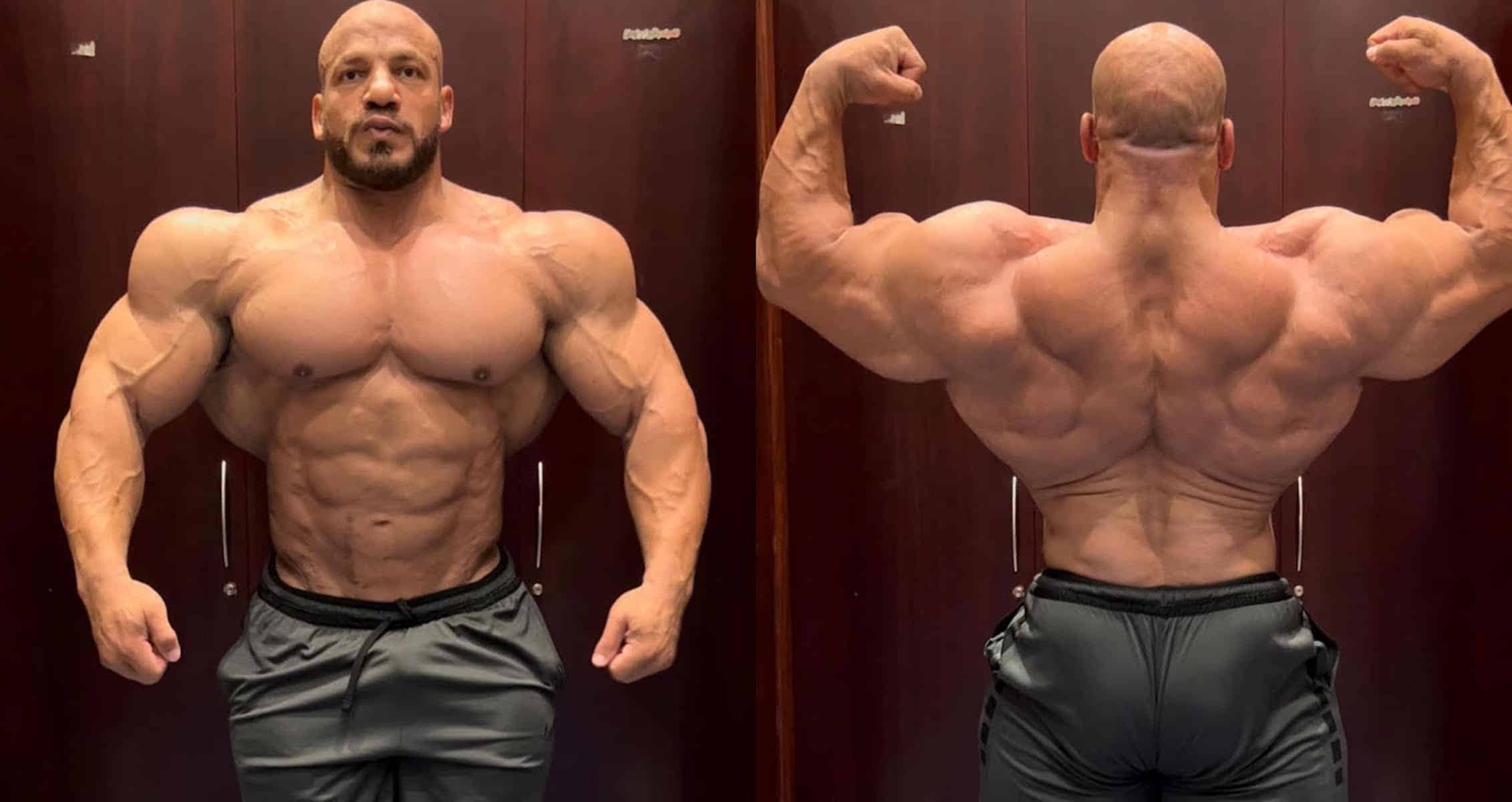 Chad Nicholls Believes "Different and Freaky" Is The Key
There are few competitors who can compete with the overall size of Big Ramy. Chad Nicholls knows that his mass is unbeatable, which is why other competitors will have to focus on different areas.
"FOR SOMEBODY TO BATTLE HIM THEY'RE GOING TO HAVE TO SHOW SOMETHING DIFFERENT. THEY'RE GOING TO HAVE TO SHOW SOMETHING DIFFERENT. THEY'RE GOING TO HAVE TO SHOW CONDITIONING THAT THE REST OF THE PEOPLE DON'T HAVE."
Chad Nicholls continued to speak on Curry as well. The 2022 Arnold Champion won the Olympia back in 2019. Nicholls likes Curry but believes that he will be left behind a bit. As for Bonac, Nicholls believes he is ready to step up.
"WILLIAM, I THINK HE KNOWS THIS IS THE YEAR WHERE HE HAS TO PUSH IN AND HE HAS TO SHOW THE JUDGES SOMETHING THEY ARE BLOWN AWAY BY.

"IF YOU LOOK AT WALKER, YOU CAN TELL THEY'RE NOT PLAYING ARUND. THEY'RE NOT TRYING TO PLAY THE SIZE GAME. YOU CAN TELL HE IS GOING FOR CONDITIONING ACROSS THE BOARD, SMART MOVE. AND I THINK THAT'S WHAT WE'RE GOING TO SEE SEVERAL GUYS DO."
The blueprint to defeat Big Ramy is not clear and it is certainly not an easy task. Chad Nicholls urges not to play the "size game" with the champ because it is not a winnable battle. Instead, try to build your physique in different ways.