"Cheat Meal For The History Books:" The Rock Continues To Show Off Epic Meals On Off Days

The Rock had his first experience of In-N-Out for his latest cheat meal.
Dwayne "The Rock" Johnson is known for many things around Hollywood. He burst onto the scene as a WWE superstar before becoming one of the biggest actors out there. The Rock has a legendary physique that he continues to keep in top shape. Also, the star has become known for massive cheat meals that he likes to attack on his days off. Recently, The Rock added another one to the list.
The Rock is known as one of the biggest WWE superstars of all-time, pairing his charisma on the microphone with his athletic ability in the ring. During his time with the company, Johnson became just as big, getting the chance to show off his acting ability. Throughout the process, The Rock as maintained a super-human physique. The Rock often shows off different workouts and exercises from his home gym.
Not only is The Rock busy on social media working out, he also shares some huge meals for his fans to enjoy. Johnson is a fan of cookies, pancakes, and many other cheat meals. Recently, he decided to try a popular burger joint out on the West coast.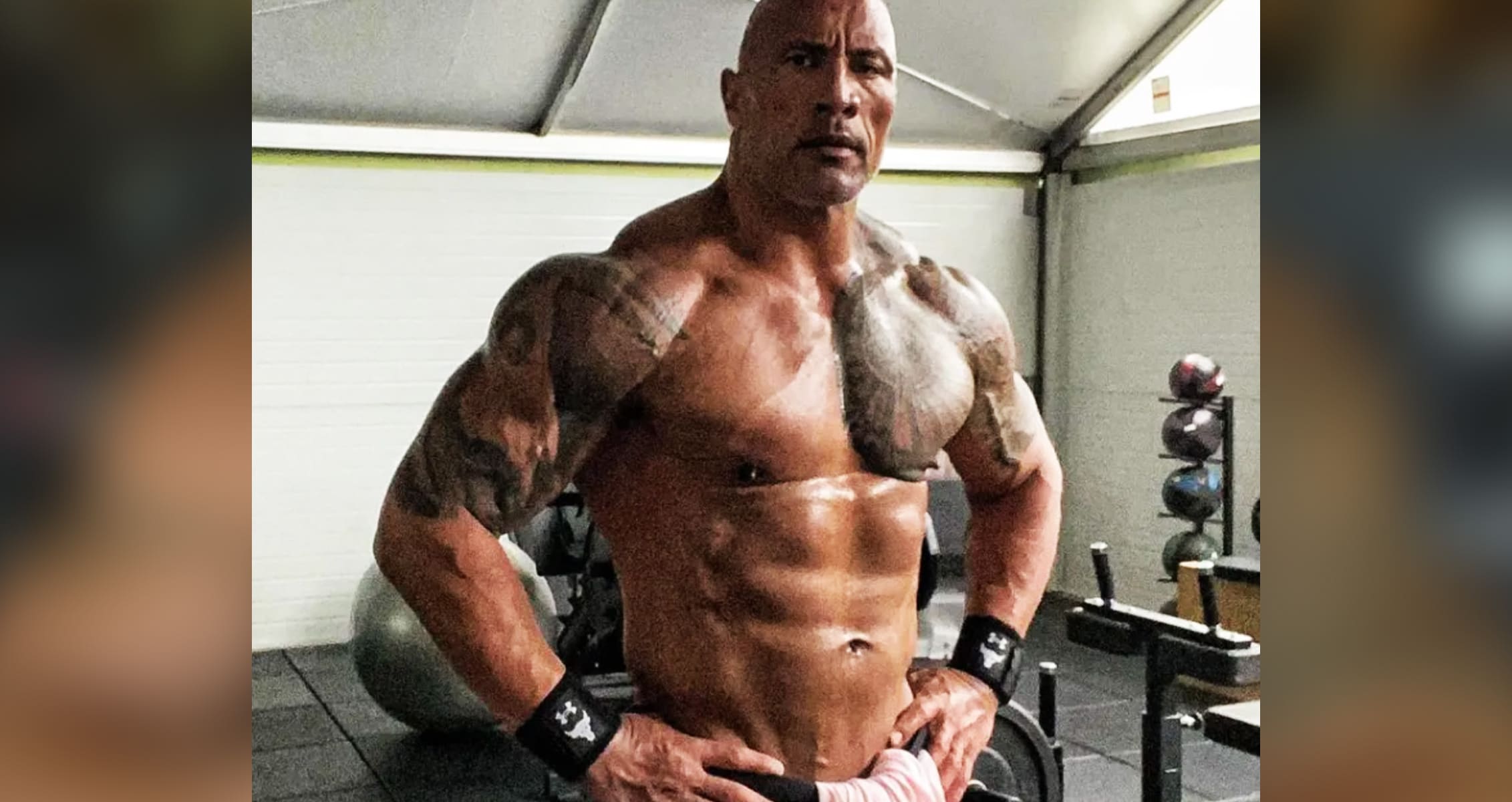 The Rock Indulges With Some Burgers And Fries
The Rock might follow a strict diet to keep his physique in the best shape possible but he is also an advocate of a good cheat meal.
In-N-Out is a popular burger spot where West coast diners can enjoy the combination of huge burgers and loaded fries. The Rock decided to see what the hype was all about in his recent video on Instagram. Johnson shows off two double-double burgers, along with two orders of fries. And of course, The Rock adds a combination of Teremana Blanco and Reposado tequila.
"A #CHEATMEALSUNDAY FOR THE HISTORY BOOKS!

MY FIRST TIME EVER EATING @INNOUT 🍔

A SOLID START WITH A BITE OF GOOD FRIES 🍟 AS WE KNOW SHITTY FRIES CAN RUIN THE WHOLE EXPERIENCE.

PARED THE MAIN COURSE WITH A (QUITE DELICIOUS) COMBO POUR OF @TEREMANA BLANCO & @TEREMANA REPOSADO – AS FOUNDER, I MAKE UP THE TEQUILA RULES 😁🥃

THE VERDICT: 👍🏾

THIS CHEESEBURGER CONNOISSEUR WILL NOW ADD IN & OUT TO "THE LIST" 🍔📝

ENJOY YOUR CHEAT MEALS, MY FRIENDS."
Before diving into the burgers, The Rock admits that he has picked up In-N-Out for friends at times but has never tried it himself. In the video, he tries one of the fries and gives it his quick approval. Judging by the caption, Johnson believes that this is a make-or-break aspect of any meal.
The Rock has landed many roles over the years where his physique has to remain at a high level. He is now preparing to unveil a new version of Black Adam in October and it is likely that he is as big as ever.