Classic Physique Competitor Marcello De Angelis Hospitalized With Illness

Marcello De Angelis has lost a significant amount of weight from this illness.
Classic Physique star Marcello De Angelis has been hospitalized with an illness. He shared the news on his Instagram story on Wednesday. The specific illness has not been disclosed but De Angelis is dealing with severe dehydration.
De Angelis was expecting to appear on stage later this month with hopes of earning qualification to the 2022 Olympia in December. He shared that he has lost about nine kilos and is not in his best shape where it stands now. De Angelis has been unable to eat or drink because of this illness.
De Angelis made a statement on his Instagram story in Portuguese, along with sharing a picture of his hospital bracelet.
"EVERYTHING WILL BE AS GOD WANTS IT TO BE. I'M GOING TO REST AND TAKE SALINE UNTIL THE DEHYDRATION STOPS. WHEN I'M OKAY, I'LL POST IT HERE. THANKS FOR EVERYONE'S CONCERN."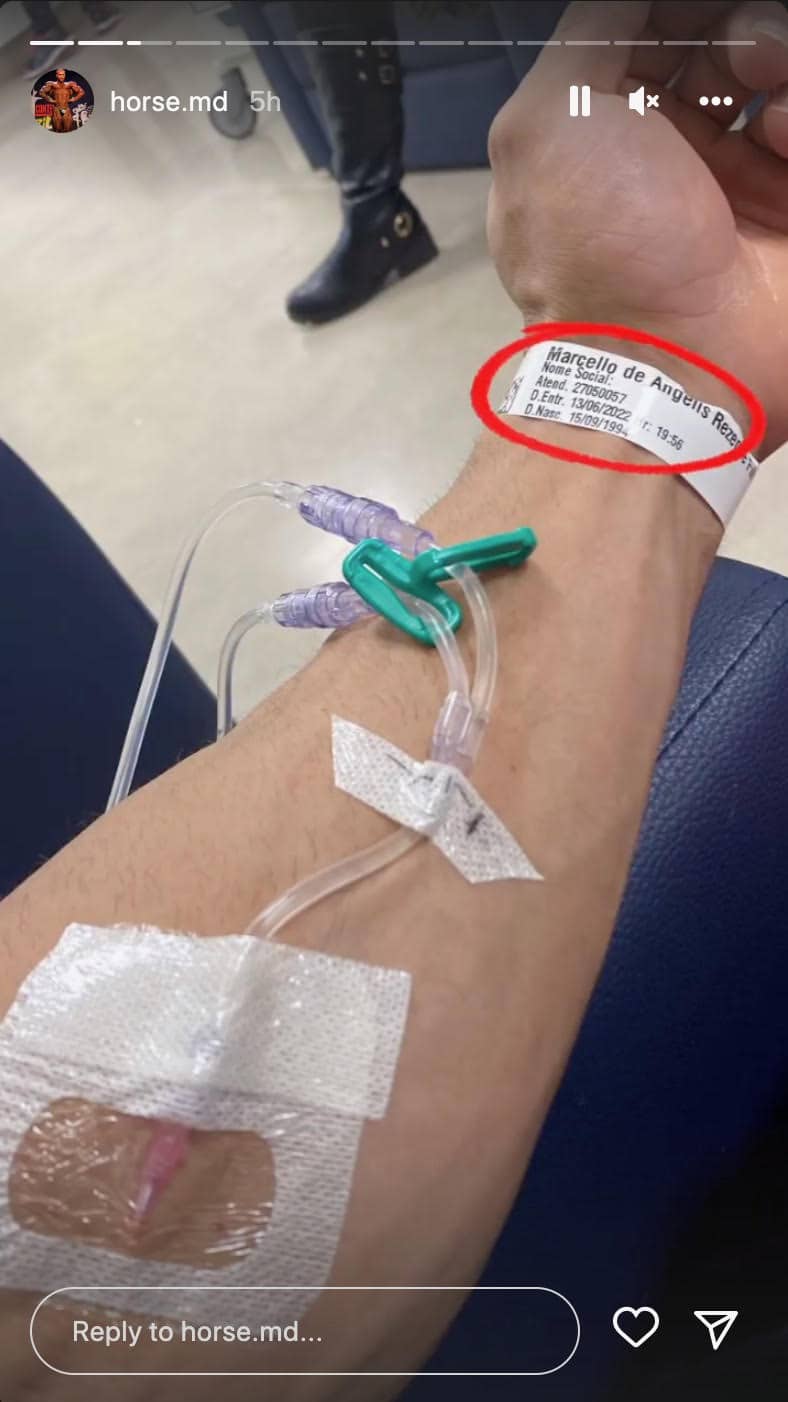 The Career of Marcello De Angelis 
Marcello De Angelis earned his Pro Card last year in Open bodybuilding. Since then, he has made the switch to Classic Physique and had high hopes heading into this season. De Angelis features an aesthetically pleasing physique on stage.
Despite his age, De Angelis has a long history of success on stage. He is a former Mr. Universe champion, Panamericano champion, 2x Sulamericano champion, 4x Brasileiro overall champion, and 2x Paulista champion.
When Marcello De Angelis is able to take the stage, there is no doubt that he will take some noise in Classic Physique. Generation Iron wishes a fast recovery for De Angelis.