Derek Lunsford Breaks Down A Full Day Of Eating During Offseason

Derek Lunsford recently took viewers through his six meals over the course of a day.
Derek Lunsford stole the show during the 2022 Pittsburgh Pro. The reigning 212 Olympia champion made an appearance as a guest poser and displayed incredible size and conditioning. This immediately sparked the question on whether or not he will make the jump to Men's Open. As of now, he remains in 212 and is preparing to defend his title.
Lunsford took to YouTube to share a full day of eating during his offseason. He was able to reach the pinnacle of 212 last year after competing for many years. Lunsford made his Olympia debut in 2017 before finishing second to Flex Lewis in 2018. Now, he will look to make it two in a row in December.
Lunsford was able to take advantage of his posing appearance in Pittsburgh. After a great showing, Lunsford sparked conversation and looked massive in his recent YouTube video as well. Checkout the full day of eating from the reining 212 champion below.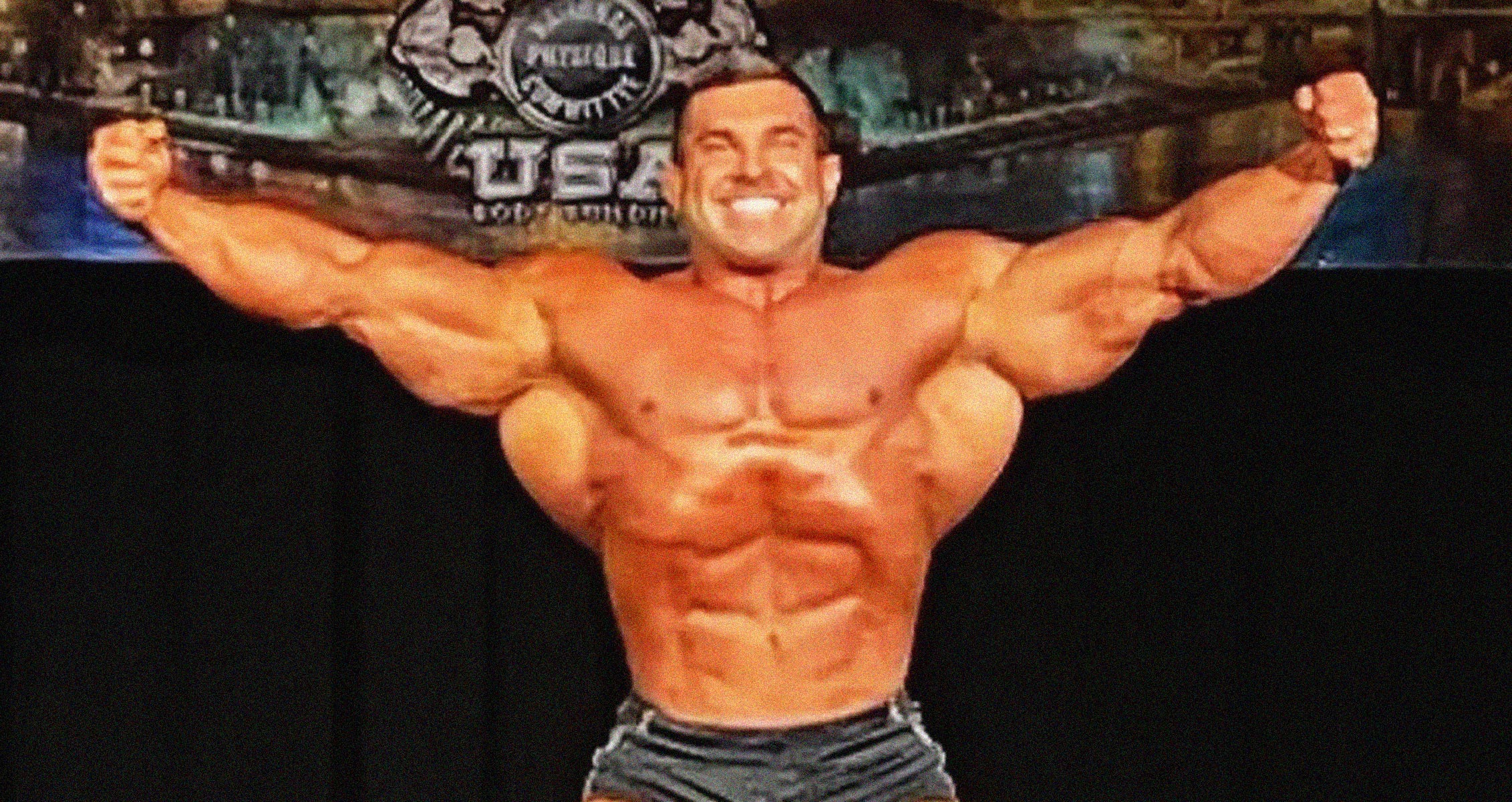 Derek Lunsford Full Day Of Eating
Meal 1
Derek Lunsford made it clear that his goal is to hit 50 grams or protein and 75 grams of carbs in his meals. For the first meal of the day, Lunsford focused on egg whites and steak with some potatoes. This was followed by his supplements. Lunsford mixed in Evolog and Evovite following his meal to prevent nausea. He likes to take these multiple times per day, along with a probiotic.
200 grams egg whites
Mushrooms
Steak
Potatoes
Meal 2
With his second meal, Lunsford mixed some shredded chicken and rice together. This was along with buffalo sauce and light ranch. He explained that during prep he would not usually add sauces but this is still the offseason.
8 ounces shredded chicken
8 ounces white rice
"TO ME, IF IT TASTES GOOD, I WANT TO EAT MORE OF IT. SO, IF I'M DIETING, AND I'M HUNGRY, EVEN AFTER I EAT A MEAL, THEN I WANT TO MAKE IT TASTE NOT BLAND BUT NOT AS GOOD AS IT COULD BE, SO THAT WAY I'M NOT CRAVING IT EVERY DAY."
Meal 3
This is the final leg of the cycle that Lunsford likes to follow — two solid food meals and a shake. In this particular shake, Lunsford mixed chocolate whey protein and cream of rice. He added some almond milk but would typically use water. This is usually a big post-workout shake for Lunsford.
Chocolate protein
Cream of rice
Meal 4
After a nap, Derek Lunsford continued with more solid food. This time, it was back to chicken and white rice. Lunsford continues on the trend of 50 grams of protein and 60 grams of carbs. During this part of the video, the 212 champ admits that he does indulge in a cheat meal every now and then.
8 ounces ground chicken
8-9 ounces white rice
"TODAY, I'M NOT TRAINING, I'M RESTING. SO, I'LL EAT FIVE MEALS FOR SURE AND LATE TONIGHT I'LL EAT A SIXTH MEAL. I DO HAVE CHEAT MEALS SOMETIMES, LIKE TWICE A WEEK I'M HAVING CHEAT MEALS. LAST NIGHT, WE HAD SUSHI, TYPICALLY, I'LL HAVE EITHER SUSHI OR BURGERS OR PERSIAN FOOD, SOMETHING LIKE THAT."
Meal 5
Instead of chicken, meal five for Lunsford consists of steak and white rice. The switch to steak is important by Lunsford. He believes that red meat should be consumed at least once a day for many reasons.
8 ounces steak
8 ounces white rice
"STEAK AND RICE, IT'S A STAPLE. I THINK YOU NEED TO EAT AT LEAST ONE RED MEAT MEAL A DAY IN THE OFF-SEASON, MAYBE TWO. I WOULDN'T EAT TOO TOO MUCH BUT ONE TO TWO MEALS A DAY IS GOOD. YOU'LL PROBABLY NOTICE YOUR STRENGTH GOES UP, VOLUME WILL INCREASE."
Meal 6
Finally, Derek Lunsford finishes his day with another meal replacement shake. This one consists of almond milk and two scoops of whey protein.
Meal Replacement Protein
Almond milk