Derek Lunsford Turns Rest Day Into "Massive Arm Pump" In Recent Training Session

Derek Lunsford decided to get some late work in with a huge arm day.
Derek Lunsford continues to prepare for the 2022 Olympia scheduled for Dec 16-18, 2022, in Las Vegas. The question is, will it be 212 or Men's Open? Lunsford took his rest day to show off his latest arm pump focused on a full biceps and triceps training sessions to add size.
The reigning 212 Olympia champion was able to get to the top of the division in 2021. This year, he has put on incredible size and there are concerns about him getting down to make weight for 212. Lunsford put this idea in everyone's minds during his guest posing appearance at the 2022 Pittsburgh Pro. He was able to stand toe-to-toe with some of the mass monsters in Men's Open.
Recently, Olympia President Dan Solomon commented on Lunsford's status. While there has not been any decisions made, Solomon expressed concerns in Lunsford making weight for 212 and he might need a special invitation to compete in Men's Open. This is a jump that could be made in the future but it might come sooner than expected.
Below, you can find a breakdown of Derek Lunsford's full arm day.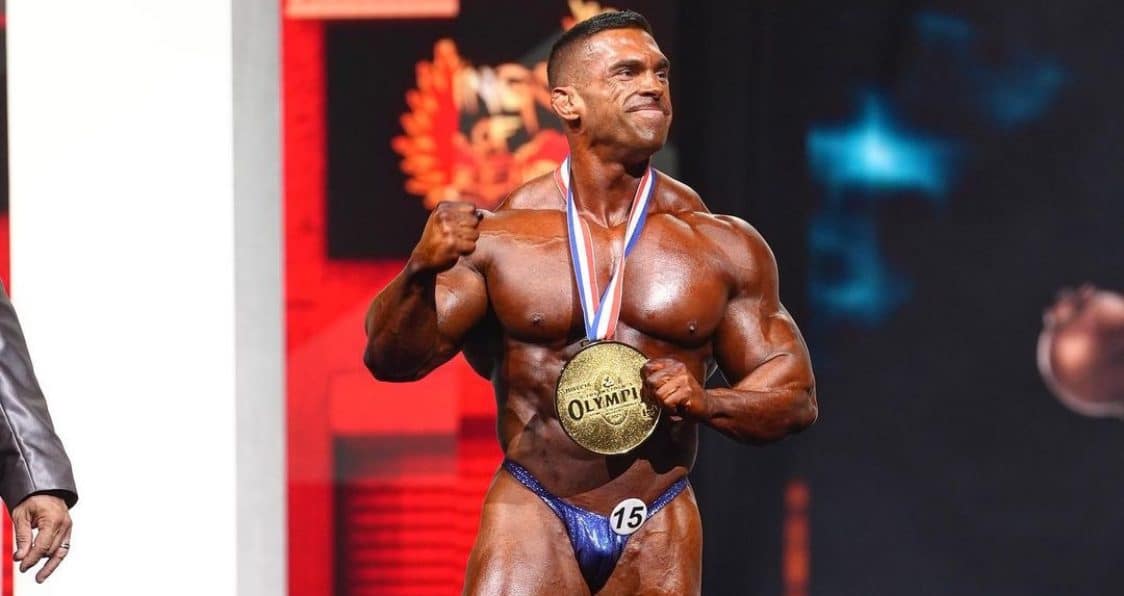 Derek Lunsford Full Arm Day Workout
Single-Arm Machine Bicep Curl – 3 sets
EZ Bar Prone Incline Curl – 3 sets
Standing Single-Arm Dumbbell Curl – 3 sets
Dual High Cable Bicep Curl – 3 sets
Standing Overhead Cable Triceps Extension – 2 sets
Cable Triceps Pushdown – 3 sets, 2 overhand and 1 underhand
Triceps Extension Machine – 3 sets
Single-Arm Machine Bicep Curl 
The long exercise begins with single-arm machine bicep curls. This was a way for Lunsford to get the biceps warmed up. He admitted to experiencing some fatigue but this is the kind of exercise to get the blood pumping.
EZ Bar Prone Incline Curl 
Lunsford continued with another bicep exercise that isolates both heads of the bicep. This is one of Lunsford's favorite bicep exercises because of the control that you must have while performing it.
"LOVE THIS EXERCISE FOR BICEPS. IT'S PROBABLY THE BEST TO ISOLATE THE BICEPS SPECIFICALLY, THAT WAY YOU'RE NOT LIKE SWINGING IT UP. YOU HAVE TO REALLY CONTROL IT UP WITH YOUR BICEPS AND IT REALLY HELPS TO TARGET AND DEVELOP THAT PEAK. WHEN YOU'RE HERE, IT DEVELOPS THIS KIND OF AREA HERE."
Standing Single-Arm Dumbbell Curl 
One of the final bicep exercises of the set includes different variations of dumbbell curls. Lunsford begins by hitting standard bicep curls but then mixes it up into hammer curls. He decides to include the forearms and hit biceps in multiple ways during this exercise.
Dual High Cable Bicep Curl 
The final bicep exercise is one that Derek Lunsford does not hit often. The dual high cable bicep curl allows Lunsford to hit biceps using a different angle.
"I HAVE THE CABLES IN FRONT OF ME A LITTLE BIT, SO I STEP BACK SLIGHTLY SO MY HANDS AND MY ELBOWS ARE IN FRONT OF ME AND I REALLY TURN MY WRIST AS MUCH AS I CAN TO WHERE I'M ALMOST BRINGING MY HAND BEHIND MY HEAD. NOT REALLY TOWARDS MY FACE OR IN FRONT OF ME, BUT BEHIND MY HEAD."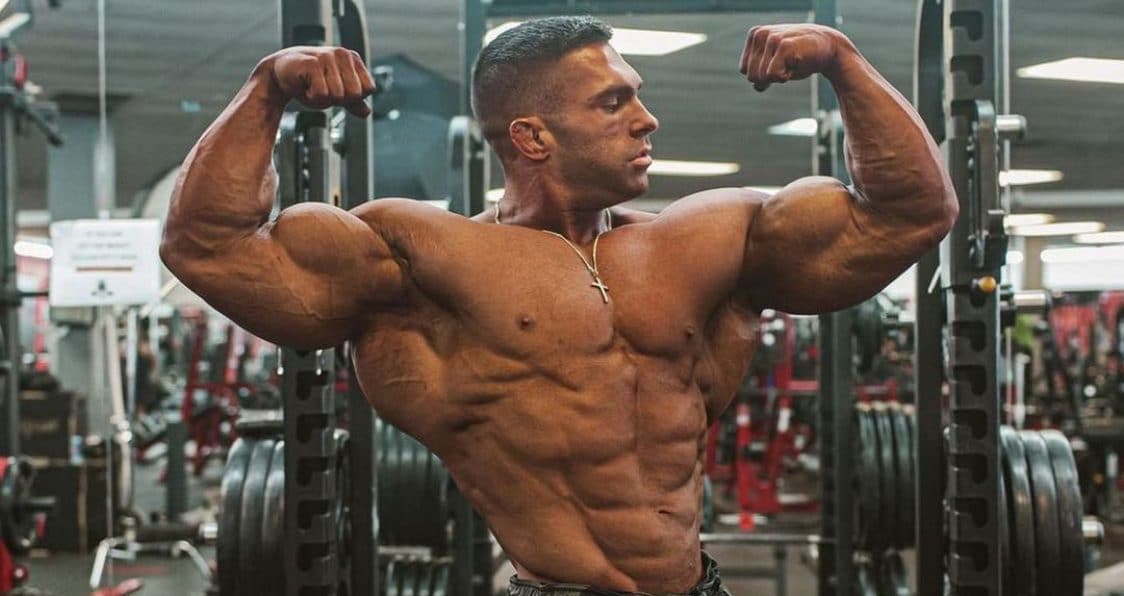 Standing Overhead Cable Triceps Extension 
The tricep portion of the workout begins with standing overhead cable tricep extensions. This is a workout performed by many to warmup the triceps and give them the necessary pump moving forward.
Cable Triceps Pushdown 
From standing overhead cables to cable tricep pushdowns. This is where lifters will experience a great stretch in the tricep, which allows growth because of the blood flow. Lunsford did not reveal the exact number of reps throughout this workout but he did say that he performed two sets of 12 and one set of 20 here.
"THESE REALLY STRETCH OUT MY TRICEPS BUT ALSO GOT SOME BLOOD IN THERE. OBVIOUSLY, MY BICEPS ARE ALREADY PUMPED SO I GOT SOME BLOOD IN THE ARM BUT I'M KIND OF MOVING IT TO THE TRICEPS AND NOW THAT I MOVE ON TO THIS PUSHDOWN, IT FEELS INCREDIBLE."
Triceps Extension Machine 
The final exercise of the day is the tricep extension machine. Derek Lunsford hit a movement that he does not normally do during arm day. With that being said, Lunsford wants to incorporate this movement more moving forward.
By the look of Lunsford, he has put n incredible mass and continues to train at a high level. It will be interesting to see where he ends up come the fall and into the later part of the year.