Fitness Star Jesse James West Takes On Challenge Of Living Like Liver King For 50 Hours

Jesse James West chronicled his journey with Liver King.
Jesse James West has taken on many challenges, both in fitness and other areas. Including one where Jesse James West trained calves for 30 days to see how much they would grow. However, it is safe to say that he has never done anything quite like taking on the lifestyle challenge of Liver King. Well, that is what he did in his most recent challenge.
West joined Liver King for a couple days and decided to take the time to live like he does. This means adapting all ancestral traits that Brian Johnson has used in his diet, workout, and living situation. Liver King has become a sensation because of his shredded physique that he has built using his different ways of life. This includes a diet of raw meats and crazy workouts.
Jesse James West is a fitness star who has built a huge following on social media. He has attempted different fitness challenges to see if he could improve his physique even further. The days of living the nine ancestral traits with Liver King began with a typical meal of raw meats.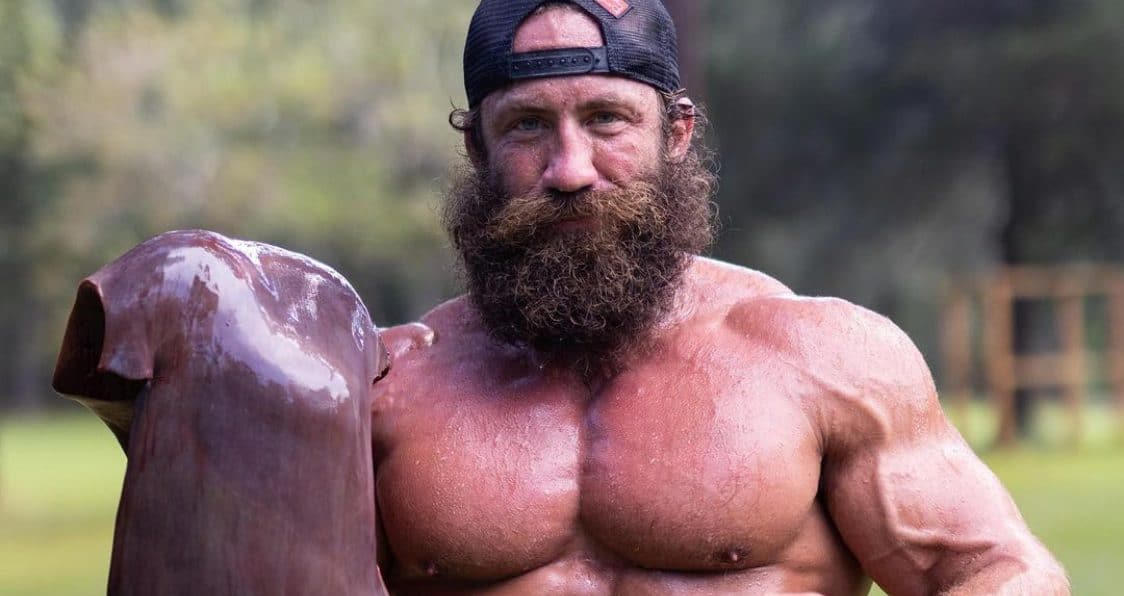 Raw Meat Plate
Liver King has been on many podcasts and done many interviews since bursting onto the scene. He likes to bring some raw meats to the hosts of the shows he appears on. This includes Logan Paul, who struggled to eat some of the meat.
Johnson put together a plate for West to try. There were many types of raw meats, including testicles, pizzle, and bone marrow.
"WHO NEEDS VEGETABLES WHEN YOU CAN GET DOWN ON TESTICLES? WE GOT PIZZLE, WHICH IS PENIS. WE GOT LIVER AND WE GOT SOME FRESH BONE MARROW," LIVER KING EXPLAINED.
Jesse James West admitted that the meats were "not bad." The bull penis that they were eating is cooked so it is not too chewy. Following the meal, the two hit an ancestral-style workout that Liver King likes to do.
Liver King Leads Jesse James West Through Intense Core Workout
Liver King has also become known for his insane workouts that the typical person does not think to do.
"THIS IS WHAT I CALL THE SIMULATED SUCCESSFUL HUNT. WE'RE GOING TO DO 150, 200, 300 GHC SIT UPS AND THEN WE CAN EAT WHATEVER WE WANT." LIVER KING SAID.
Before hitting some core workouts, Liver King usually decides to put himself through a 24-hour fast. Once the workout was over, West asked about hygiene when living these traits. Johnson explained how the armpits help detox the body by dispelling sweat.
"THERE'S NO POINT IN SHOWERING. I'VE NOT USED SOAP OR SHAMPOO IN A VERY LONG TIME. I USE SOAP ON MY HANDS, BUT I DON'T USE ANY OF THAT OTHER STUFF. I'VE NOT USED THAT OTHER STUFF FOR OVER A DECADE." LIVER KING EXPLAINED.
The duo moves onto a meal of shark while discussing what is in store for the rest of the day. West expresses that this workout was no joke.
"I CAN'T FLEX MY ABS. THAT WAS ONE OF THE HARDEST CORE WORKOUTS I'VE EVER DONE," WEST SAID.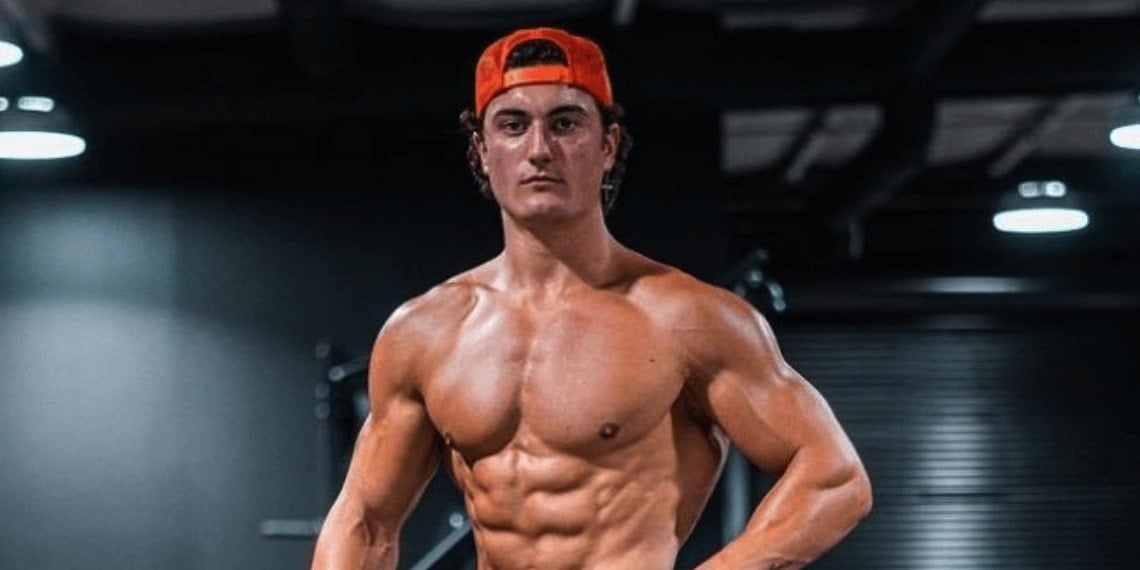 Sleeping
Liver King and Jesse James West wrapped up their day with wake surfing. Once the day was over, it was time to prepare for bed, which included blue light glasses.
"TWO HOURS BEFORE BED. THEY BLOCK THE BLUE LIGHT. YEAH, AND THEN YOU KNOW, PROBABLY AT 10:30 OR 11, I'M GOING TO TURN THE ELECTRICITY OFF." LIVER QUEEN SAID TO WEST.
The next day consisted of "The Barbarian" workout that Liver King has made famous. This is a workout that includes wearing a 70-pound backpack and 20-pound ankle weights while holding 70-pound kettlebells and pulling a 120 pound sled for one mile.
Jesse James West completed the workout in an hour and 16 minutes. This was before Liver King was able to finish. Following the insane workout, the two downed some raw eggs. The final meal the two shared was roasted boar, bone marrow, liver, potatoes, and New York strip steaks.