Fitness Stars The Buff Dudes Show Changes To Physique After Running Everyday For 30 Days

The Buff Dudes spent 30 days preparing for a 10k run and chronicled how it changed their physiques.
Fitness influencers all around the world have been attempting difficult trends within fitness to challenge themselves in different ways. Fitness stars The Buff Dudes, brothers Brandon and Hudson White, are no different. They have been seen doing some wild stunts on their YouTube page. Recently, the brothers spent a month training for a 10k and kept track on how the running changed their physiques.
Cardio is not the preferred method of training for bodybuilders and they do not usually fare well during his portion. The Buff Dudes keep cardio in their regimens but decided to kick it up a notch over the course of 30 days.
Both Brandon and Hudson White reveal that they are not changing their training in the gym. They are keeping their similar workout plans while adding a run every day for a month. This causes extra strain on their lower half.
"MY LEGS ARE KILLING ME ON THESE RUNS. THE GOOD THING IS MY CARDIOVASCULAR STRENGTH IS THERE. I FEEL VERY STRONG THERE BUT I'M WORKING OUT PRETTY REGULARLY AND THE WORKOUTS ARE STRENUOUS. I'M DEFINITELY FEELING THE FATIGUE IN MY MUSCLES," BRANDON WHITE SAYS.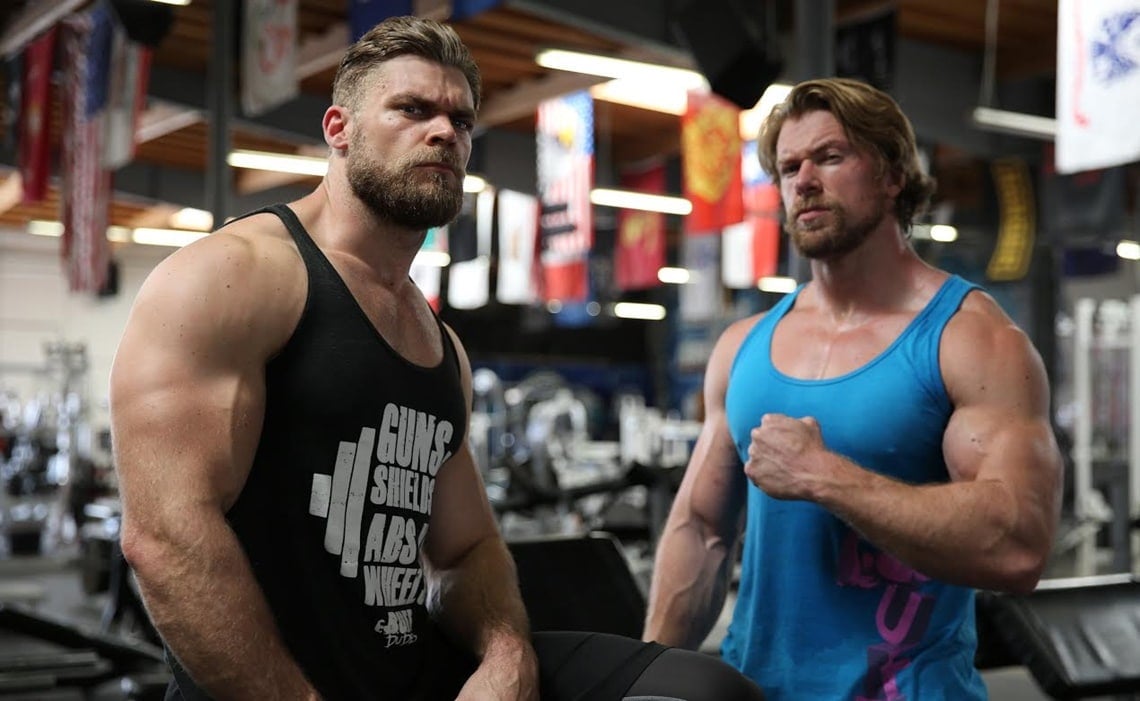 What was the overall result?
The Buff Dudes make sure to keep their level of stretching up over the course of this month. They also focus heavily on nutrition to recover muscles and remain mobile. Hudson White continues to explain some of the difficulties that were faced.
"I'M USED TO THE GYM WHERE YOU'RE DOING EIGHT REPS OF DEADLIFT THEN YOU GET A NICE, HEALTHY BREAK THERE BEFORE CONTINUING ONTO THE NEXT SET. WITH THIS, THERE ARE NO BREAKS AND IT CAN BE SO PSYCHOLOGICAL BECAUSE I WANT TO QUIT BY THE END OF THAT FIRST HALF MILE AND I STILL KNOW I'VE GOT A LONG WAY TO GO."
Cardio has been known to help athletes remain lean. They build cardiovascular strength and stamina, which is beneficial when performing certain exercises. So, what happened to these brothers after running for 30 days in a row?
Brandon and Hudson White reveal at the end that they each lost one pound from the beginning of the month. They are leaner than they were but did not lose gains over the course of 30 days. What The Buff Dudes showed is that performing cardio daily will bring many benefits without losing that muscle mass.
"THAT WAS HUMBLING. HELL OF A LOT OF FUN THOUGH AND IT ONLY MAKES YOU WANT TO GET BETTER," HUDSON WHITE SAID.