Flex Lewis Leads Dan Bilzerian Through Big-Time Shoulder Workout

Dan Bilzerian decided to join the bodybuilding legend Flex Lewis at his own personal gym.
Flex Lewis is known as one of the top bodybuilders of all-time and overall best in the 212 division. Despite his recent retirement, Lewis will remain active in the fitness industry. Lewis was joined by Dan Bilzerian at his Dragon's Lair gym for a killer shoulder workout.
Lewis won seven consecutive Olympia titles in 212. He did not compete at the 2020 or 2021 show despite receiving a special invitation. There was rumors of his return in 2022 but Lewis would have had to qualify for the show. On the first episode of his Straight Outta The Lair podcast, Lewis announced that he would be retiring from the sport.
Of course, one of the best talents of all-time will continue to run his gym and train others. Bilzerian was on the list. Known as Mr. Instagram, Bilzerian has built a huge following because of his wild lifestyle. Bilzerian is now trying his hand in Hollywood appearing in films such as Extraction and The Equalizer.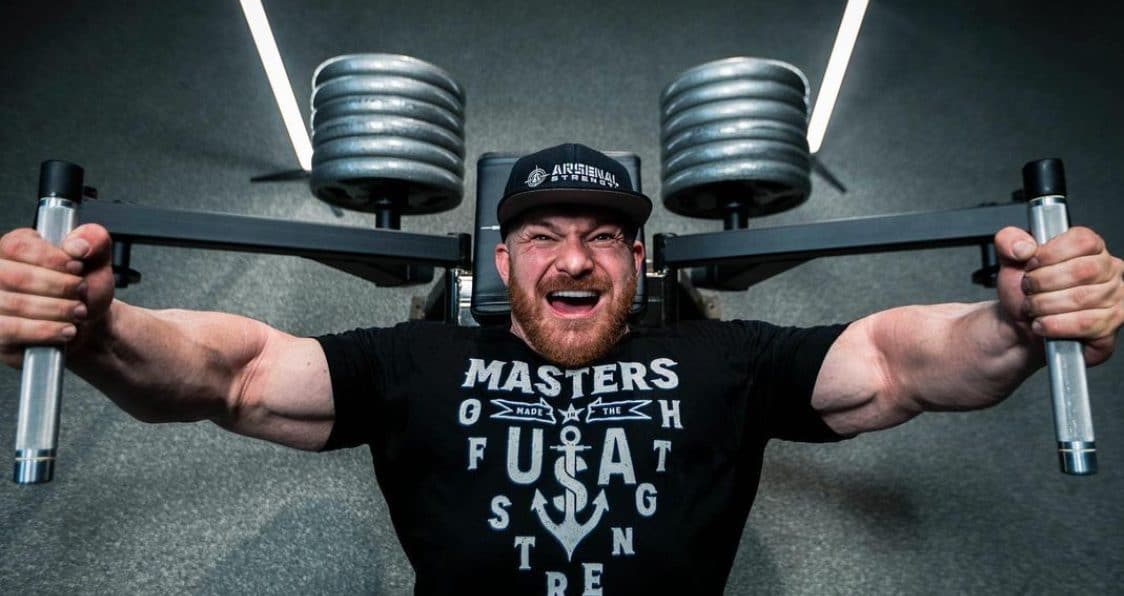 Flex Lewis, Dan Bilzerian Shoulder Workout
Dan Bilzerian has displayed a shredded physique on social media on many occasions. Here, Flex Lewis led him through a shoulder workout that will build size. The exact amount of sets and reps were not displayed throughout the video.
The duo began by hitting a lateral raise machine. This is where they focused on keeping their arms fully extended to hit the shoulder muscles hard.
"SO TODAY, WE GOT THE MAN, THE MYTH, THE LEGEND [DAN BILZERIAN], JUMPING IN ON SHOULDERS. HE'S GOING TO TEACH ME ONE OR TWO THINGS." LEWIS SAID.
The workout continues with more lateral raises. This time, they are seated with dumbbells. Flex Lewis pushes Bilzerian through these sets as they are one of the most important shoulder workouts.
The workout finishes up with cable crossovers to hit the back of the shoulders. Lewis has certainly remained busy since announcing his retirement and this includes training some of the top competitors in the world.
Flex Lewis was recently joined by Rafael Brandao for a workout before his victory at the 2022 Arnold Classic South America. It is clear that Lewis has plenty of knowledge about weightlifting and this is where many can learn. Dan Bilzerian is clearly interested in fitness and decided to soak up whatever he could.