Flex Lewis Reveals Downsized Physique at 213.6Lbs in Recent Update

Flex Lewis is looking a bit slimmer in retirement.
Former 212 Olympia kingpin James "Flex" Lewis is looking downsized in a recent physique update. The seven-time 212 Olympia champion revealed his current form and weight in recent post on his social media.
It appears that Flex Lewis has eased into his retirement nicely as he shows off a trimmed down physique. The veteran bodybuilder recently showcased his physique on Instagram, showing a slightly trimmed down figure. While he still possesses a considerable amount of muscle on his frame, we can see that flex Lewis isn't as massive as we've seen him in recent years.
Ever since announcing his retirement, most bodybuilding fans knew that Flex Lewis would be losing some weight. After all, there is no point in keeping all that massive muscle on your frame if you're not going to be competing. As such, we see that flex Lewis is still in great shape orbit, slightly downsized from what he would usually be in the height of offseason training camp.
A Trimmed Down Physique
When asked by fans to showcase his most recent physique, Flex Lewis posted an update on his Instagram story. In the photo we see the former 212 king poolside, shirtless and looking ripped as ever, albeit not as bulky as we're used to seeing him.

Flex Lewis also revealed his current weight. While he may have competed in the 212 division, he would have to cut down to the category from a much higher weight. Now the retired Louis is walking around at a slimmer 213.6lbs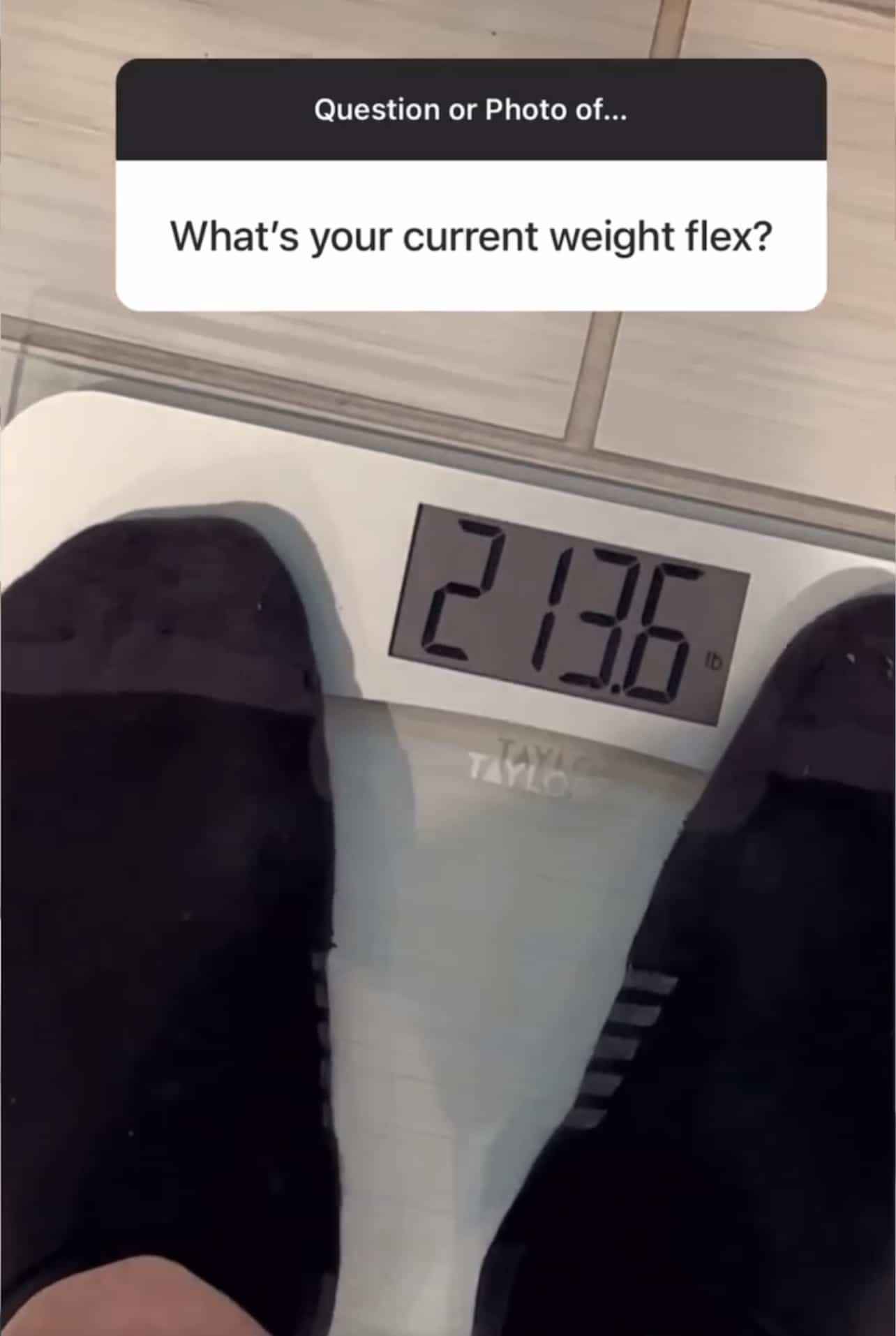 While fans will never see Flex Lewis step onto a Men's Open Bodybuilding stage, this was likely the best and smartest move for the veteran. With seven straight 212 Olympia wins under his belt, Lewis has nothing to prove. He already established himself as the best of the best. Any further glory would simply be for bragging rights or ego. When we consider the many young bodybuilders passing away on time link these days, Lewis' decision to retire while he was still at the height of his powers was perhaps the smartest move he could have made.
As an entrepreneur and family man retirement was the best option for Flex Lewis, and he appears to be enjoying his time off the stage.