Flex Wheeler Advises William Bonac Not To Focus On Size: "It's About Being Better, Not Bigger"

Flex Wheeler had some advice for William Bonac ahead of the 2022 Olympia.
The Men's Open division during the 2022 Olympia is expected to be as deep as ever with Big Ramy headlining once again. The pure size of Ramy has many believing that he will win his third consecutive title. Other competitors have been putting on size but Flex Wheeler believes that this is not the way to go.
William Bonac has emerged as one of the favorites to contend with Ramy on stage in December. He brought a championship physique to the 2022 Arnold Classic and many thought that he should have been crowned champion. Instead, he finished as the runner-up to Brandon Curry.
During the 2021 Olympia, Bonac finished sixth but made significant improvements to his physique. He won the Boston Pro this year to qualify for the biggest show of the year. Now, he will put the finishing touches on his physique heading into December.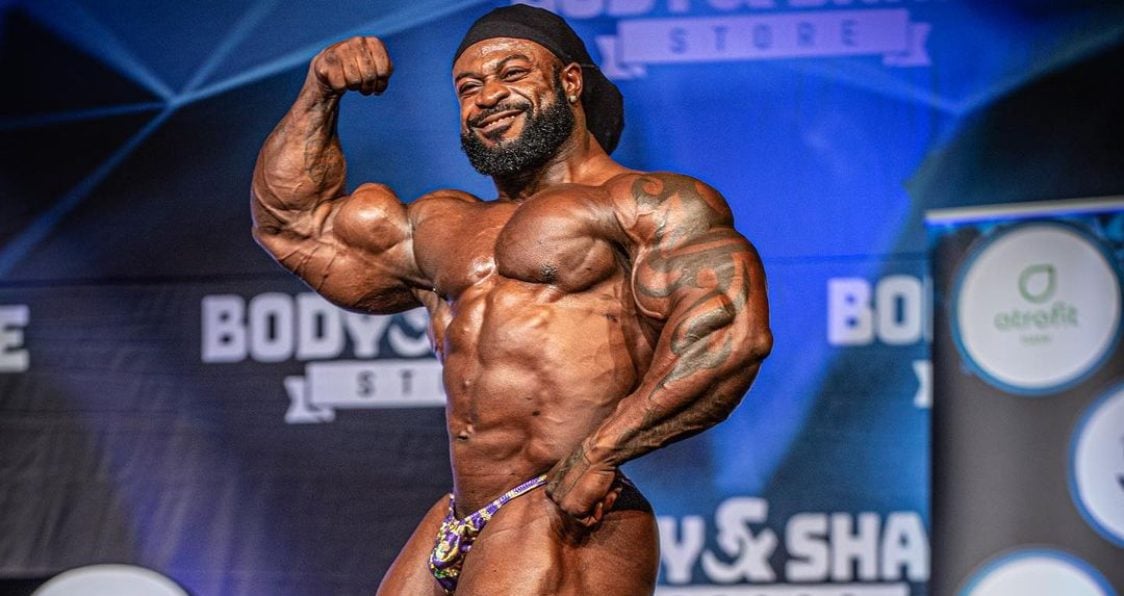 Flex Wheeler: "Bigger Isn't Always Better"
Flex Wheeler is known for having one of the most symmetrical physiques on stage during his career. He was extremely well-conditioned and was always a contender during competition. During an appearance on OlympiaTV, Wheeler had some advice for William Bonac after his guest posing appearance.
Wheeler referenced Bonac's appearance on stage because of the size that he has put on. He believes that size is not always the answer and he knows from experience.
"I'VE MADE THAT MISTAKE ALSO. YOU'RE CHASING AN IMAGE THAT'S PORTRAYED TO BE THE NUMBER ONE AND YOU WANT TO EMULATE THAT BECAUSE THAT'S IDENTIFIED TO BE NUMBER ONE RIGHT. BUT THAT DOESN'T MEAN THAT IMAGE IS GOING TO LOOK GOOD FOR ME," WHEELER SAID.

I MADE THAT MISTAKE CHASING RONNIE AND GETTING TOO BIG. DON'T MAKE THAT MISTAKE MAN. IT'S ABOUT BEING BETTER. BETTER IS BETTER. BIGGER ISN'T ALWAYS BETTER."
View this post on Instagram
Big Ramy will be unmatched when it comes to pure size and this is why competitors must find other ways to gain an advantage. Wheeler also advised Curry to bring more muscle separation to the stage in order to jump Ramy on the scorecard. It is all about what a bodybuilder looks like on stage.
"I DON'T GIVE A DAMN WHAT YOU LOOK LIKE AN HOUR BEFORE THE SHOW. FIVE MINUTES BEFORE YOU WALK ON A SHOW, ALL THAT MATTER, IS THAT 15 OR 20 MINUTES YOU'RE ON THE STAGE FOR PREJUDGING AND THE NIGHT SHOW. I DON'T GIVE A DAMN."

"POSING IS THE SAME. ANY OPPORTUNITY YOU GET TO SHOW YOURSELF, YOU BETTER TAKE IT. YOU BETTER TAKE IT. THE OLYMPIA THIS YEAR I THINK IS GOING TO BE A DOG FIGHT."