Former Heavyweight Boxer Goran Gogic Charged With Trafficking $1 Billion Worth Of Cocaine

Goran Gogic helped move over 20 tons of cocaine that was valued at over $1 billion.
Former heavyweight boxer Goran Gogic has been charged with trafficking over 20 tons of cocaine valued at over $1 billion, according to prosecutors. Gogic appeared in a Brooklyn court last week.
In a news release, officials said that Gogic was a major drug trafficker and moved a large quantity of cocaine through Europe.
"GOGIC, AS ALLEGED, IS A MAJOR DRUG TRAFFICKER WHO, ALONG WITH HIS CRIMINAL ASSOCIATES, IS RESPONSIBLE FOR OVERSEEING LONG-RANGE NARCOTICS TRANSPORTATION ON CONTAINER SHIPS AS WELL AS THE WHOLESALE DISTRIBUTION OF COCAINE THROUGHOUT EUROPE."
Goran Gogic was arrested on Sunday as he was attempting to board an international flight in Miami heading to Zurich. He is considered a flight risk and is currently being held at the federal detention center in Miami.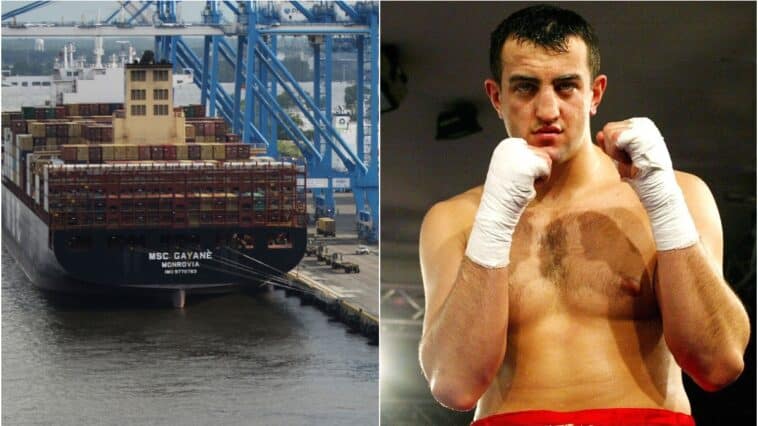 In June 2019, U.S. law enforcement officers seized a shipment of cocaine that totaled 40,000 pounds. This bust, which took place at the Port of Philadelphia, was one of the largest cocaine seizures on record in the U.S. There were two other busts, in February and March of the same year, but the amount was unclear.
Gogic has been charged with one count of conspiracy to violate the Maritime Drug Law Enforcement Act along with three counts of violating the Maritime Law Enforcement Act. He will be arraigned in the Eastern District of New York. Gogic faces a mandatory minimum of 10 years in prison, if convicted. This also carries a maximum of life in prison.
"THE ARREST AND INDICTMENT OF GOGIC, A FORMER BOXER ALLEGEDLY RESPONSIBLE FOR TRAFFICKING A STAGGERING AMOUNT OF COCAINE, MORE THAN 20 TONS, WHICH HE ATTEMPTED TO MOVE THROUGH U.S. PORTS, IS A RESOUNDING VICTORY FOR LAW ENFORCEMENT."
Goran Gogic is a former heavyweight boxer. He spent much of his career in Germany. He finished with a 21-4-2 record with 14 knockouts. Gogic has not fought since 2012.