Former MLB Pitcher Kyle Farnsworth Is Jacked Since Retiring: 'I'm A Bodybuilder Now'

Kyle Farnsworth will go from the baseball diamond to the bodybuilding stage at the Sheru Classic.
Kyle Farnsworth has already showed that he has incredible athletic ability during his years as an MLB pitcher. Now, he continues to show that he is multi-talented building an impressive bodybuilding physique since retiring from baseball. Farnsworth has built up his physique and will now compete on a bodybuilding stage at the NPC Southern USA Championship this Saturday, June 25 at the Hyatt Regency in Orlando.
Farnsworth spent 16 years in the Major Leagues as a relief pitcher. He broke into the bigs in 1999 with the Chicago Cubs. He spent six years with the Cubs before playing for eight other teams over the course of his career. This includes both New York squads and the Atlanta Braves. Farnsworth spent most of his career coming out of the bullpen having made just 26 starts in his career, which all came during his first two years in the league.
Farnsworth finished his career with a 4.26 ERA. During his time on the mound, the right-hander became known for his hard-nose attitude. Now, he is showing that he can be successful in many ways. 
On Tuesday, Kyle Farnsworth gained the attention of many on social media sharing a picture of his shredded physique in the mirror. Farnsworth said this was a "very rare selfie" but wanted to share his progress just four days away from his first competition.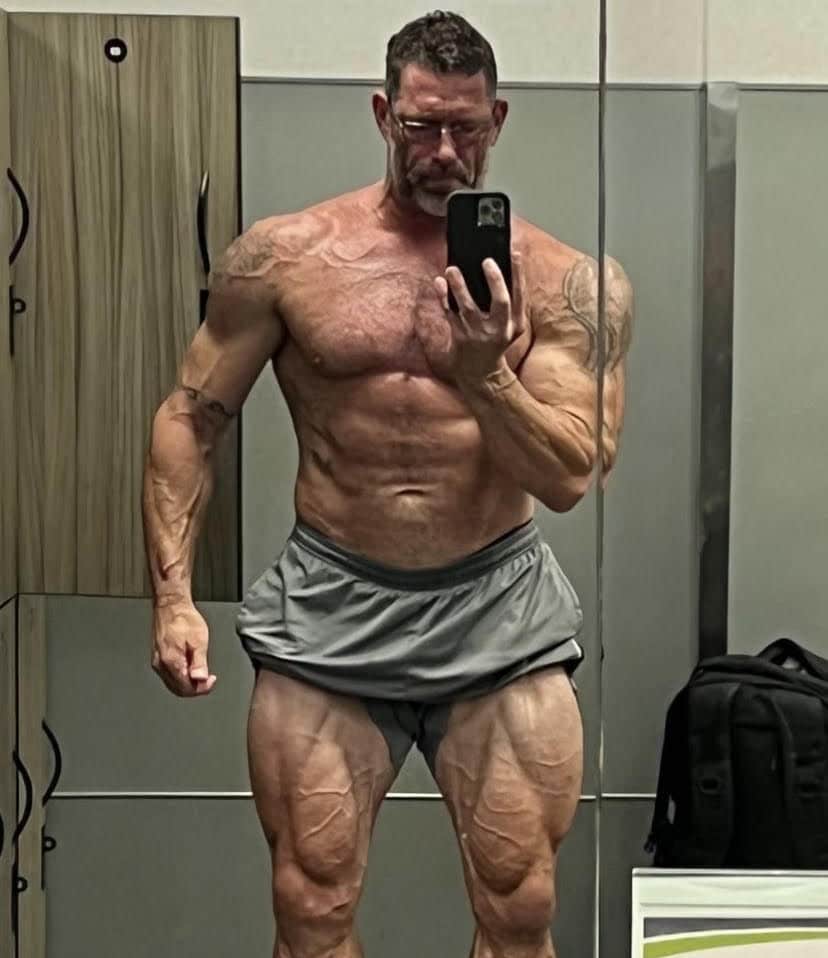 Kyle Farnsworth Will Compete At The Sheru Classic
Kyle Farnsworth is not slowing down at 46 years old. In fact, it is quite the opposite. Farnsworth will be competing at the 2022 Sheru Classic on June 25 at the Hyatt Regency in Orlando.
Farnsworth will be part of the NPC Southern USA National Qualifier over the weekend. In an Instagram post from May 29, Farnsworth explained that he is excited to see what he can do on stage against some other elite competitors.
"VERY EXCITED TO BE APART OF THE SHERU CLASSIC AND TO SEE WHAT I CAN DO. I WILL BE COMPETING IN THE NOVICE CLASSIC PHYSIQUE CLASS. I HAVE ALWAYS WANTED TO DO ONE AND IT'S NEVER TO OLD TO START. WHEN YOU ARE A COMPETITOR YOU HAVE TO FIND THINGS TO COMPETE IN."
Kyle Farnsworth last appeared on a Major League mound in 2014 when he threw 11.2 innings for the Houston Astros and New York Mets. Since retiring, it is clear that he has put his fitness first and will now have a chance to show it off on stage.