George Farah Confirms Andrew Jacked Almost Pulled Out Of 2022 Olympia With Bronchitis And Low-Grade Fever

Andrew Jacked did not want to perform less than 100% but looked great on the Olympia stage.
The 2022 Olympia is in the rearview but reactions and discussions are still rolling in. Recently, George Farah sat down to discuss the state of Andrew Jacked heading into the biggest show of the year.
It was quite the rookie year for Jacked. He earned his Pro Card in March and quickly burst onto the scene. Jacked was victorious in back-to-back shows during the Texas Pro and Arnold Classic UK to earn qualification to the 2022 Olympia.
Andrew Jacked was up against an extremely deep lineup in Men's Open this year and faired well from the early going. Farah explained that his feat was even more difficult because of some roadblocks during bodybuilding prep.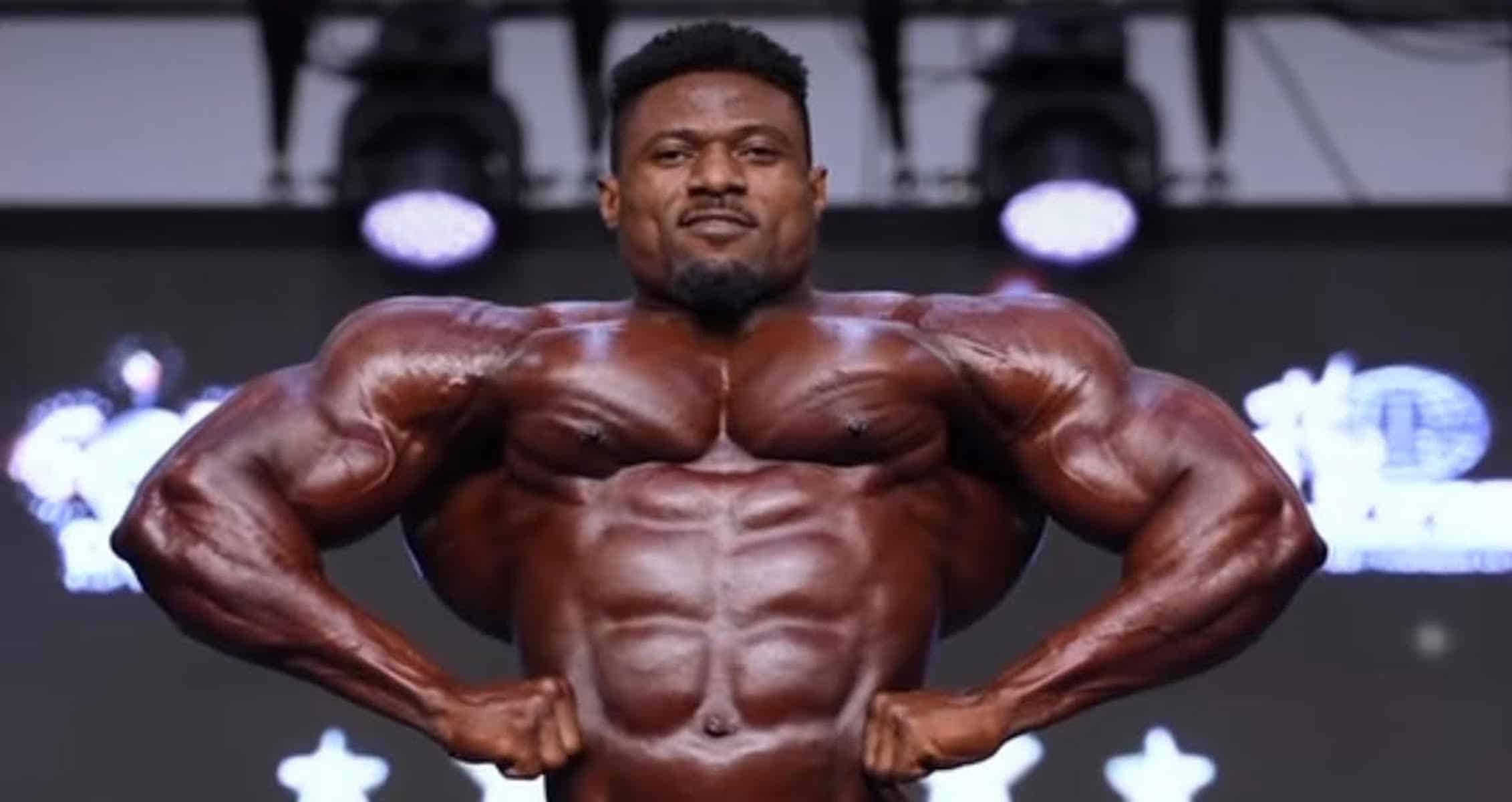 George Farah: "A Lot Of People Don't Know What Goes On Behind The Scenes"
George Farah joined The Menace Podcast to discuss Andrew Jacked and how he was sick leading up to the Olympia.
"THE THING IS, FOR THAT FOUR WEEKS HE LOOKED AMAZING. THEN, ALL OF A SUDDEN, HE GOT FREAKIN BRONCHITIS. THE GUY WAS ON THE STAGE PROBABLY THAT'S WHY I'M COUGHING. HE HAD A 102-DEGREE FEVER, WHAT THE HELL ARE YOU GOING TO DO WITH THAT?"
Farah explained how Jacked did not want to compete at less than 100% but was still able to go out and represent well against the other mass monsters in the division.
"FOUR WEEKS AGO, ANDREW WASN'T GOING TO DO THE SHOW. WE WERE SUPPOSED TO GO TO PITTSBURGH, AND HE CALLS ME, 'GEORGE, I DON'T WANT TO GO AND LET THEM SEE ME LIKE THIS.' I DON'T KNOW WHAT HAPPENED BECAUSE OF HIS ASTHMA AND STUFF, BUT NOW, I SAID, I KEPT TELLING HIM, I SAID, 'LISTEN MAN, YOU'RE NOT THAT BAD.'"

"AND HE STILL REPRESENTED AND LOOKED GOOD AND HE'S COUGHING AND STUFF AND ALL THIS YOU KNOW. TO ME, IT'S A WIN."
Andrew Jacked built a reputation on stage as a competitor with the perfect balance of size and conditioning. He brings all assets to the stage and it is why he will be a threat for years to come.
Over the next year, George Farah will work with Jacked to improve his physique and work out any kinks. This will be an effort to become one of the most "flawless" physiques on stage.
"I SAID, 'LISTEN, YOU PROBABLY — BETWEEN YOU AND SAMSON, YOU ARE PROBABLY GOING TO BE THE PRETTIEST GUYS ON THAT STAGE.' PRETTY FLAWLESS PHYSIQUES."