Hafthor Bjornsson Attends Posing Seminar: Is The Mountain Considering Bodybuilding?

Hafthor Bjornsson has hinted at bodybuilding in the past. Could this be his next venture?
Hafthor Bjornsson has taken on many different challenges over the course of his career. From strongman to acting to boxing, The Mountain has found success in whatever he does. Could bodybuilding be next on the list?
Bjornsson currently holds the all-time deadlift record at 501kg. He is a former World's Strongest Man champion and one of the best strongmen of all-time. To this day, he is the only man to win the WSM, Europe's Strongest Man, and Arnold Strongman Classic. His monstrous physique landed him a part in Game of Thrones.
When he decided to take a break from strongman, Hafthor Bjornsson began training as a boxer. He lined up a fight with fellow strongman Eddie Hall, which was initially cancelled due to an injury from Hall. When the two finally stepped in the ring together, Bjornsson was named the winner by unanimous decision. Now, he continues to train in the ring awaiting his next opponent.
During this time, Bjornsson has transformed his physique. After being seen at a recent posing seminar, could he be looking into bodybuilding?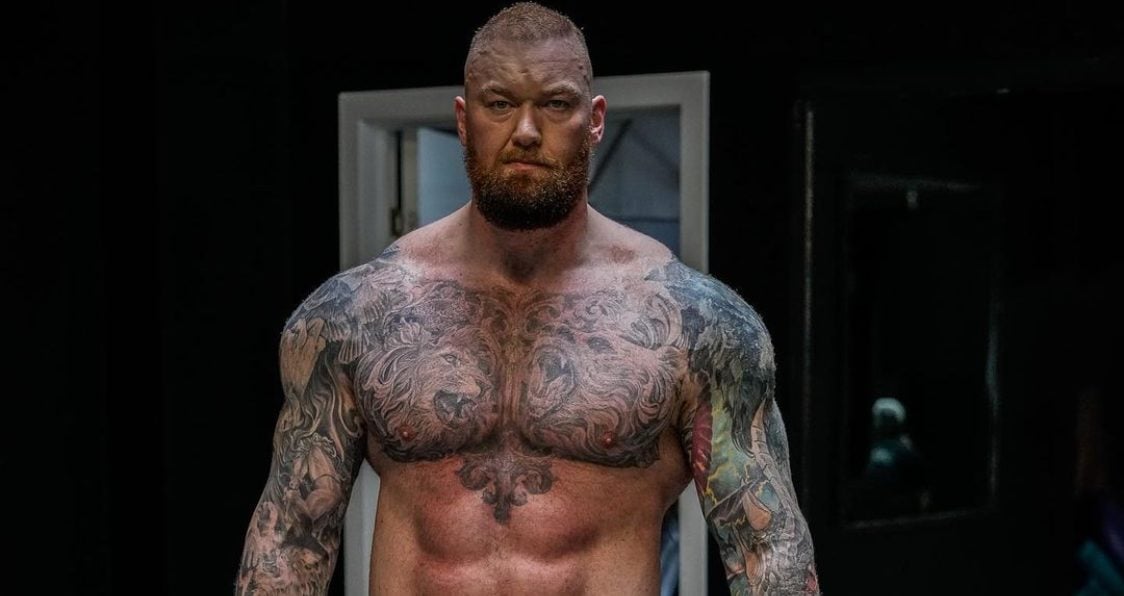 Hafthor Bjornsson Hits Some Bodybuilding Poses
Hafthor Bjornsson was given more time to train and sculpt his physique when Hall went down with an injury. He has completely transformed his diet and training regimen to fit boxing. Bjornsson now sports a shredded physique and because of this, has hinted at competing in bodybuilding in the past.
In January, Hafthor Bjornsson shared a post on Instagram saying that he was reading a book written by eight-time Olympia champion Ronnie Coleman and felt inspired. This led to many thinking that he could make an appearance on the bodybuilding stage.
The Men's Open division in bodybuilding is full of mass monsters that have grown significantly over time. Bjornsson has transformed his physique into something great and is extremely tall at 6-foot-9. It would be interesting to see how he would fair on stage next to some of the best competitors in the world. Of course, he would have to tailor his physique in a different way once again.
We have seen that Hafthor Bjornsson is always up for a challenge and is not a stranger to sculpting his physique. If he decided to take a chance on bodybuilding, Bjornsson would certainly give it all he has.