Hafthor Bjornsson Is Ready To Set Date For Fight With Tyson Fury: 'Let's Have It In November'

Hafthor Bjornsson is training three times a day to prepare for an eventual bout with Tyson Fury.
The rumors are trending toward Hafthor Bjornsson getting a chance to take on Tyson Fury in the boxing ring. As of now, all of the noise seems to be coming from one side. It continued on Wednesday as Bjornsson shared a YouTube video with a message to Fury.
Bjornsson got a taste of action back in March when he defeated Eddie Hall by unanimous decision. Now, he seems ready to take a step up in competition by taking on the former heavyweight champion. Fury announced his retirement from boxing following his knockout victory over Dillian Whyte but left the door open for fights such as this.
This is not the first time that Bjornsson has sent a message to Fury. As of now, promoters for the champ have said that there is nothing in the works and that conversations will be had in the coming weeks.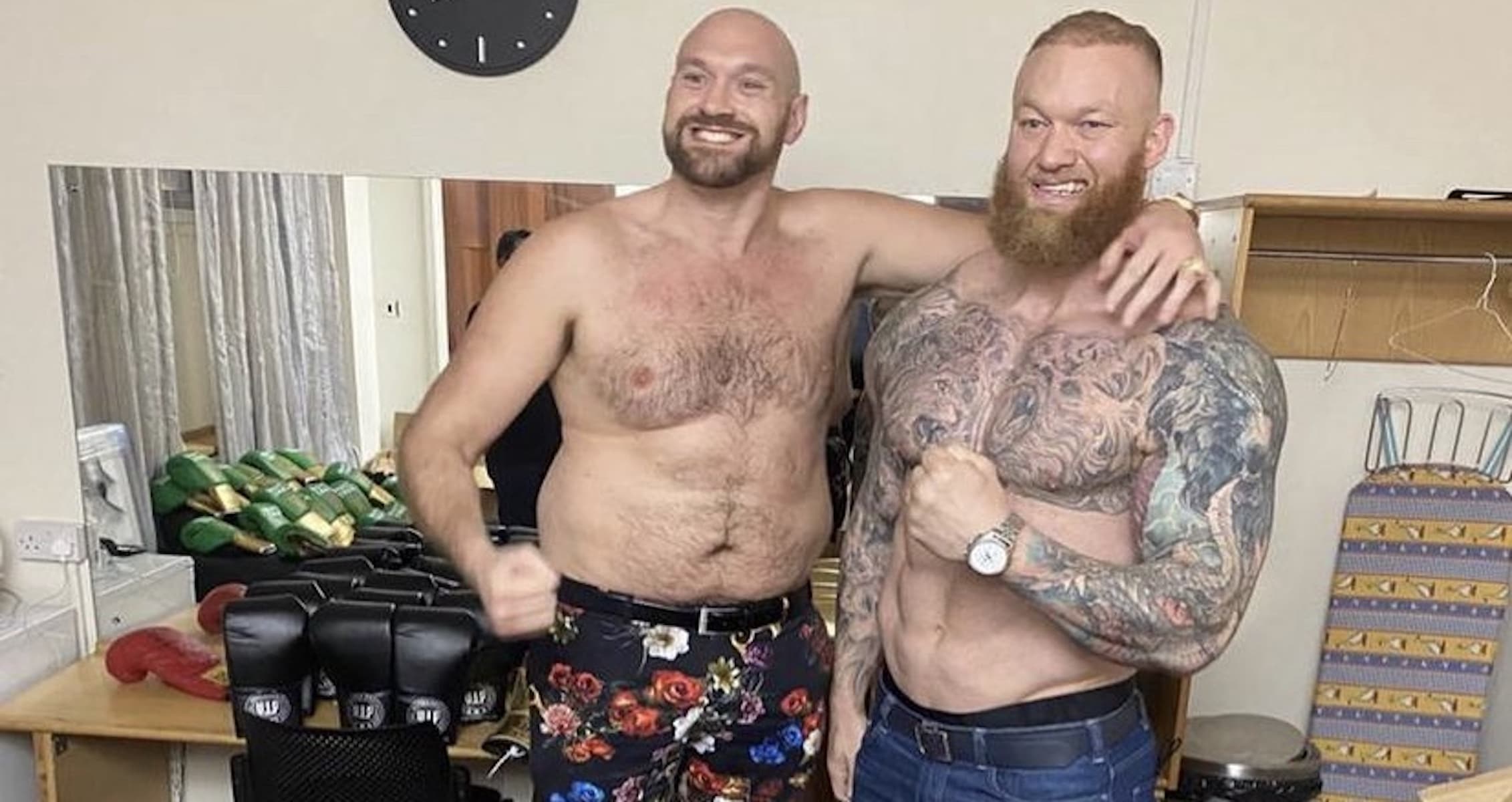 Hafthor Bjornsson To Tyson Fury: "I Just Need The Contract"
Celebrity boxing has become a huge phenomenon over the last year or so. Different celebrities and athletes have been given the chance to step in the ring and take on rivals. For Hafthor Bjornsson, this fight is not a gimmick. It is something that he has been training for and wants to take seriously.
"I JUST NEED THE CONTRACT. SO, THERE IS A BIG CHALLENGE TO TYSON FURY AND HIS TEAM. SEND ME THE CONTRACT, I'LL SIGN IT, SO WE CAN HAVE IT OFFICIAL. I WANT TO TAKE THIS SERIOUSLY."
Hafthor Bjornsson continues the video by showing respect for the skills of Tyson Fury but believes that he can win with the right preparation. Bjornsson explains that he has been training multiple times a day to fine tune his skills.
"I'M TRAINING THREE TIMES A DAY FOR A REASON… THERE IS A BIG BUST GOING ON ABOUT A FIGHT BETWEEN ME AND TYSON FURY. IT COULD POSSIBLY HAPPEN IN NOVEMBER.

I'M READY. I'LL FIGHT TYSON FURY ANYWHERE, AT ANY TIME, ALMOST. LET'S HAVE IT IN NOVEMBER."
As of now, talks have not started with the two sides but it is clear that Hafthor Bjornsson is ready and waiting for the opportunity. It will be interesting to see how Tyson Fury and his team responds.