Hunter Labrada Reveals How He Maintains His Narrow Waist During Offseason

Hunter Labrada recently followed up on his video of his daily meals.
Hunter Labrada has been able to keep an incredibly slim waist during his offseason prep. In May, he released a video showing off his daily meals and four of six were consisted of shakes. This caused some questions on how a diet that includes just two daily meals of solid foods can work for an elite bodybuilder. On Monday, Labrada shared another video with his insights.
Primarily, this video was so Labrada could explain how he prefers to drink his calories rather than eat some. This helps improve his digestion and keep his narrow waist while adding offseason muscle to his physique.
Hunter Labrada has focused on improving his digestion. To accomplish this goal, Labrada has limited his meals of animal protein to just two a day. Also, he has cut out egg whites from his diet plan. After making these changes, Labrada consumes over 900 grams of carbs per day with 350 grams of protein. This gives him plenty of energy when training.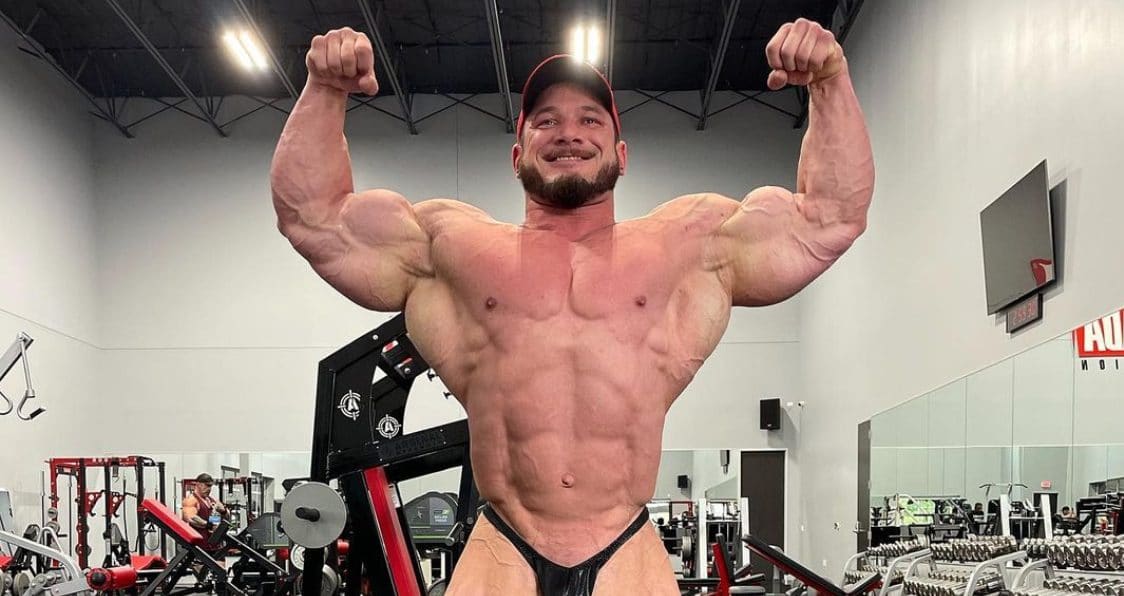 Does Hunter Labrada Omit Micronutrients?
This conversation topic came up quite frequently after the original video released by Labrada. While the bodybuilder agreed in a way, he shared his supplements that he takes along with his diet plan.
Labrada showed off his daily schedule of supplements including vitamins, organ supplements, and multi-minerals.
"I'M DOING A BETTER JOB OF GETTING THE PHYTONUTRIENTS AND MICRONUTRIENTS YOU'D BE GETTING FROM VEGETABLES AND FRUIT MY DIET IS MISSING.

I'M TRYING TO MINIMIZE MY FOOD VOLUME AS MUCH AS POSSIBLE WHILE MAXIMIZING MY NUTRITION."
What Is In Hunter Labrada's Shakes?
When drinking four shakes a day, it can be assumed that Labrada makes sure to mix it up and add different elements into each. In two of his shakes, Labrada adds puffed rice cereal and a tablespoon of fish oil. This gives 14 grams of healthy fats that is needed.
The puffed rice cereal that is used by Labrada was confused for Rice Krispy Treats. He admits that he is a fan of the snack but does not include them into his shakes. The rice cereal that is used adds plenty of carbs to fuel his workouts.
Hunter Labrada finished fourth at the 2021 Olympia and will enter this year's competition as one of the favorites to take home the title. He has turned into one of the best in the world and it is because of his incredible muscle mass and slim waist combination.