Independent Wrestling Star Joe Black Forcefully Headbutted By Fan During Event
The move by the fan ignited a brawl at the wrestling event.
A brawl broke out during an independent wrestling event over the weekend in Georgia. Joe Black was on his way to the ring for his match when he appeared to have an altercation with a fan. The man then headbutted Black with great force, sparking some other action at the venue.
According to TMZ, there were no calls made to the sheriff's office regarding the event and no victims have come forward to file a response. To this point, no arrests have been made.
ANOTHER ANGLE OF THE FAN INCIDENT WITH JOE BLACK TONIGHT. PIC.TWITTER.COM/OCS4GASS8K

— CASSIDY HAYNES OF BODYSLAM.NET (@CASSHOOOLE) MAY 15, 2022
Joe Black was on his way to the ring to take on Anthony Henry at the American Legion in Augusta, GA. He was sidetracked by a fan and the men quickly were face-to-face. Black seemed to attempt to knock something out of the man's hands before the fan threw a headbutt.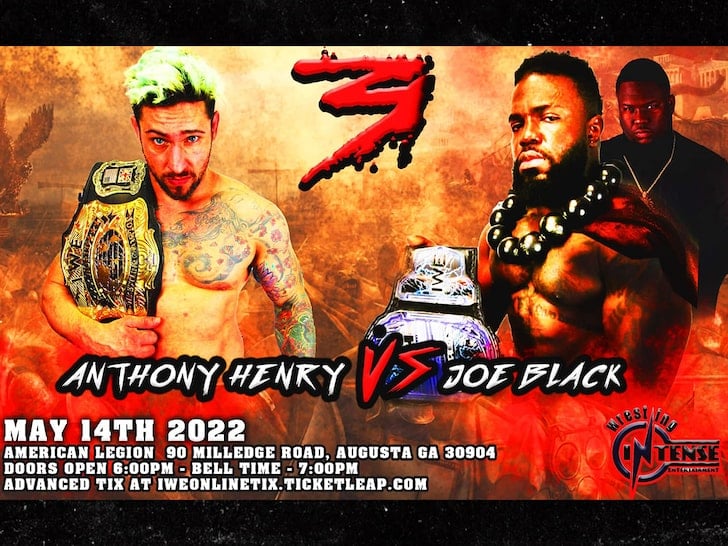 The words cannot be made out between either men. Security stepped in to separate the two. Black proceeded to go after the fan once again rising his shirt before the man was escorted out.
The IWE Pro-wresting made a statement following the incident that took place.
"AN UNFORTUNATE EVENT HAPPENED AT THE SHOW TONIGHT WHICH WILL BE ADDRESSED BY IWE PERSONNEL.
WE WANT TO THANK EVERYONE FOR COMING OUT TONIGHT AND APOLOGIZE FOR ANY INCONVENIENCES THAT MAY HAVE OCCURRED."
The two men were separated before there was any further violence. During these events, where is little protection between fans and the wrestlers themselves. The security was able to step in before the incident really blew up and the fan was escorted. There has been no word on any repercussions handed down to the fan or Black.