Indian Strongman & Wrestler Gama Pehlwan Honored Using Google Doodle

Google featured Gama Pehlwan celebrating his 144th birthday.
On Sunday, the Google Doodle depicted a man with a massive upper body holding a steel club over his shoulder. That man is former strongman and wrestler Ghulam Mohammad Baksh Butt, better known as Gama Pehlwan.
Google decided to honor Pehlwan using this picture created by artist Vrinda Zaveri. Pehlwan's 144th birthday was on Sunday and the website put his image in the middle of the word "Google."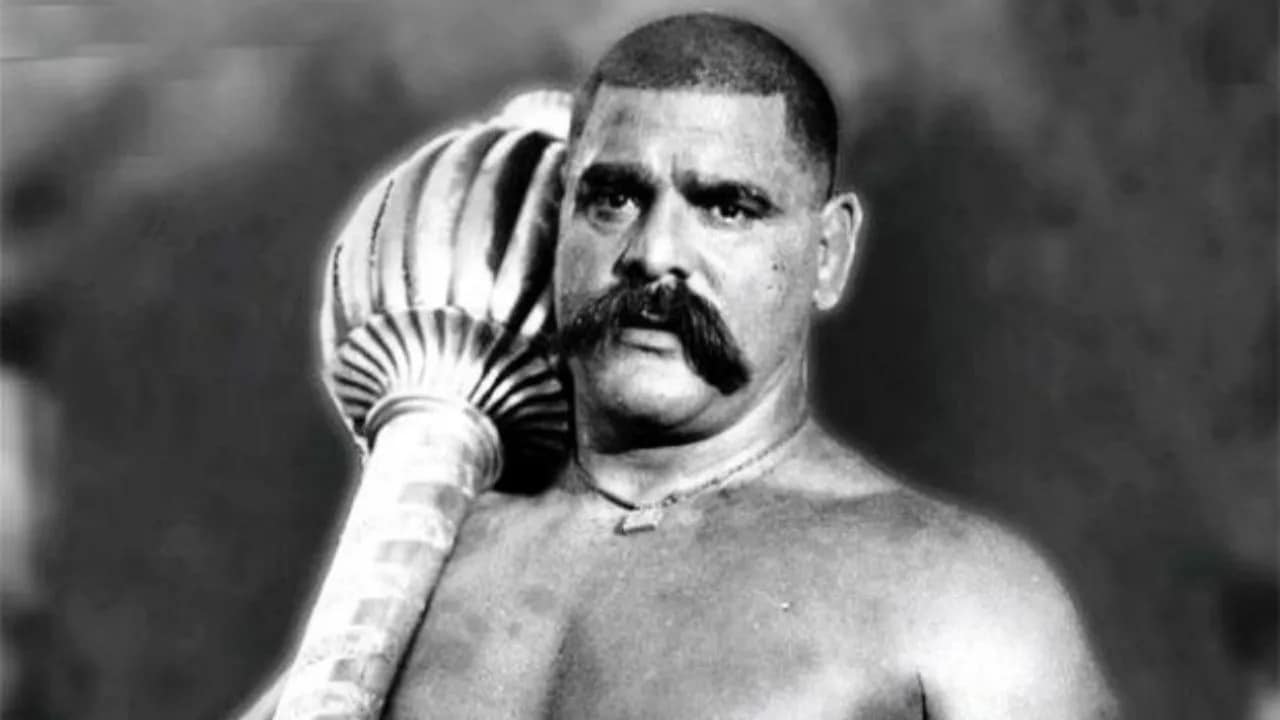 Who is Gama Pehlwan?
Gama Pehlwan was born on May 22, 1878 in the Amritsar District of British India. He developed a passion for fitness at a very young ago. At 10 years old, Pehlwan was already competing in strongman competitions. He won his first show in 1888 and went on to have a successful career in powerlifting and wrestling.
It is no surprise that Pehlwan developed incredible strength at a young age.He performed different workout routines featuring 500 push-ups and 500 longest. He was able to build up his physique and add even more strength. Pehlwan eventually performed 5,000 squats and 3,000 push-ups on a daily basis.
According to ESPN, Gama Pehlwan lifted a 1,200kg stone when he was in his 20's.
"GAMA PEHELAWAN LIFTED A STONE THAT WEIGHED 1,200 KGS IN 1902 WHEN HE WAS IN HIS 20S. THE STONE IS NOW ON DISPLAY AT THE BARODA MUSEUM AND IT TOOK 25 PEOPLE AND A MACHINE TO MOVE IT."
Gama Pehlwan became famous for his work as a wrestler. He became such a dominant force in the sport quickly. Pehlwan enjoyed an undefeated career that ended in 1952 when he officially retired at 74 years old.
Pehlwan was a prominent figure in sports but also made a name for himself thanks to a heroic gesture in 1947. British India was divided into Pakistan and India after the 1947 Partition of India. Pehlwan moved to Pakistan and saved hundreds of Hindus during the Hindu-Muslim riots.
Gama Pehlwan passed away on May 23, 1960 at 82 years old in Lahore, Pakistan. He is remembered as a legendary strongman and wrestler who was way before his time. Because of his incredible career, Pehlwan continues to gain recognition and honor to this day.