Jay Cutler Believes 'People Need To Stop' Discussing A Return For Phil Heath: "He's Not Coming Back"

Jay Cutler recently discussed the idea of Phil Heath returning to the stage.
Jay Cutler continues to be vocal about all things bodybuilding — including steroid use, history, and now the potential return of Phil Heath. Fans have been hoping that Heath makes his way back to the stage but to this point, it seems unlikely. Cutler agrees with that notion and believes people need to stop discussing it.
Cutler burst onto the scene in the early 2000s and reached the pinnacle of the sport in 2006. He was able to end Ronnie Coleman's streak of eight consecutive Olympia victories with one of his own. Cutler won four of five Olympia titles beginning in 2006. In 2011, Cutler was taken down by Heath and this began a stretch of seven straight victories.
There have been talks of Heath coming back to the stage in hopes of reaching 10 Olympia victories. He continues to show a shredded physique in the gym, giving fans some hope of a return. On a recent episode of Cutler Cast, Milos Sarcev joined Cutler for a conversation.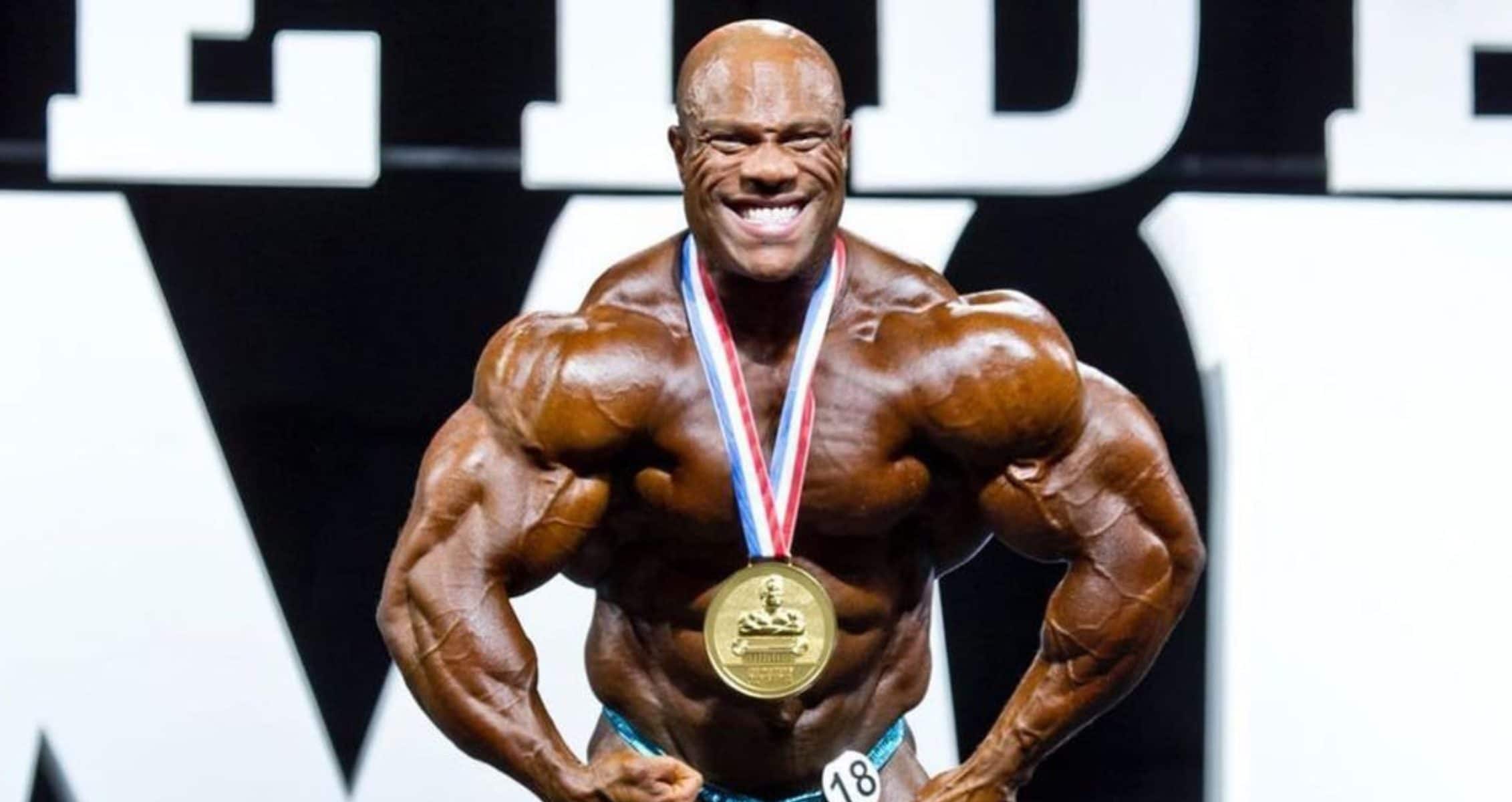 Jay Cutler on Phil Heath: "He's Not Coming Back"
Jay Cutler was a fan of Phil Heath from the moment he burst onto the scene. Heath caught his eye early and he knew he would be a champion.
"WHEN YOU SAW PHIL HEATH IN 2005 OR 2006 WHEN HE WON THE USA, DID YOU SAY, 'THIS GUY IS GOING TO BE MR. OLYMPIA.' I CALLED MCGUFF AND I SAID, 'THIS GUY IS GOING TO WIN OLYMPIA', MCGUFF WAS LIKE 'OKAY'. I TOLD CHRIS ACETO THAT SAME THING AND HE SAID 'NO SHOT PHIL HEATH WILL WIN MR. OLYMPIA,'" CUTLER SAID.
Cutler was right as Heath went onto win the competition seven times. At 42 years old, he remains in what looks like championship shape but Cutler believes that he is now making a return.
"LIKE PHIL HEATH, HE'S NOT COMING BACK. PHIL IS IN A GOOD PLACE. PEOPLE JUST NEED TO STOP."
In all sports, there are discussions on how different players would perform in a certain era. There are many that believe Babe Ruth would not be able to play in today's MLB or LeBron James would not fare well in the 80s and 90s. Bodybuilding is no different.
Jay Cutler recently discussed the topic of how he would perform against six-time Olympia champ Dorian Yates. 
"IT'S LIKE COMPARING ME TO DORIAN, OR HOW WOULD I HAVE DONE AGAINST DORIAN YATES. YOU KNOW WHEN THEY POST THE PICTURES UP, THEY SAY, 'OH WHAT WOULD HE HAVE DONE AGAINST THIS GUY OR THAT GUY', I STOOD NEXT TO RONNIE COLEMAN BRO. THERE'S NOBODY HARDER TO STAND NEXT TO THAN RONNIE COLEMAN IN MY OPINION."
This is all speculation from Jay Cutler as he does not have a definite answer on the future of Phil Heath. What we do know is that Cutler does not like to discuss hypotheticals about different bodybuilders and their status against one another.