Jay Cutler Discusses Flaws In Big Ramy During Olympia, Believes Derek Lunsford Can Win In 2023

Big Ramy took a step back while Derek Lunsford looked like a force for years to come.
Jay Cutler remains a fan of the sport of bodybuilding and is up to date with states of all competitors. It is natural that he has gone over the 2022 Olympia tape and has opinions on each competitor during the show. During a recently appearance with Milos Sarcev, Cutler broke down what went wrong with Big Ramy and how Derek Lunsford faired in his debut.
In what was. attacked Men's Open division, Hadi Choopan reigned supreme and was crowned new champion. Big Ramy was expected to come in and win his third title but fell to fifth. Lunsford led the way for the new generation of bodybuilders with a runner-up finish, followed by Nick Walker in third place.
Jay Cutler: "Ramy Did Not Produce Like We Expected"
There were many who believed that Ramy was unbeatable because of his pure size and conditioning. It turns out that he did not show up in his best shape and that was clear during prejudging.
"EVERYONE ON THE PLANET THOUGHT RAMY WAS GOING TO COME IN A REPEAT AND WIN HIS THIRD."

"WE WERE ALL WRONG ABOUT RAMY. RAMY DID NOT PRODUCE LIKE WE EXPECTED. I MEAN IT JUST GOES TO SHOW MAN, LIKE WE TALKED ABOUT ALL THESE GUYS, AND I TALKED IN THE BEGINNING I THINK ON AND OFF CAMERA THAT ANDREW JACKED COULD COME IN AND WIN THE FIRST TIME."
Jay Cutler explained how he believes Ramy has a chance to get back to form in 2023 and compete for another title but has some improvements to make, including his lats.
"THE LATS OBVIOUSLY, BUT I THOUGHT THE BIGGEST ISSUE WITH RAMY WAS NUMBER ONE, HIS CONDITION, BUT MORE IMPORTANTLY, HE COULDN'T OPEN UP HIS BACK. WHAT WAS GOING ON WITH HIS BACK."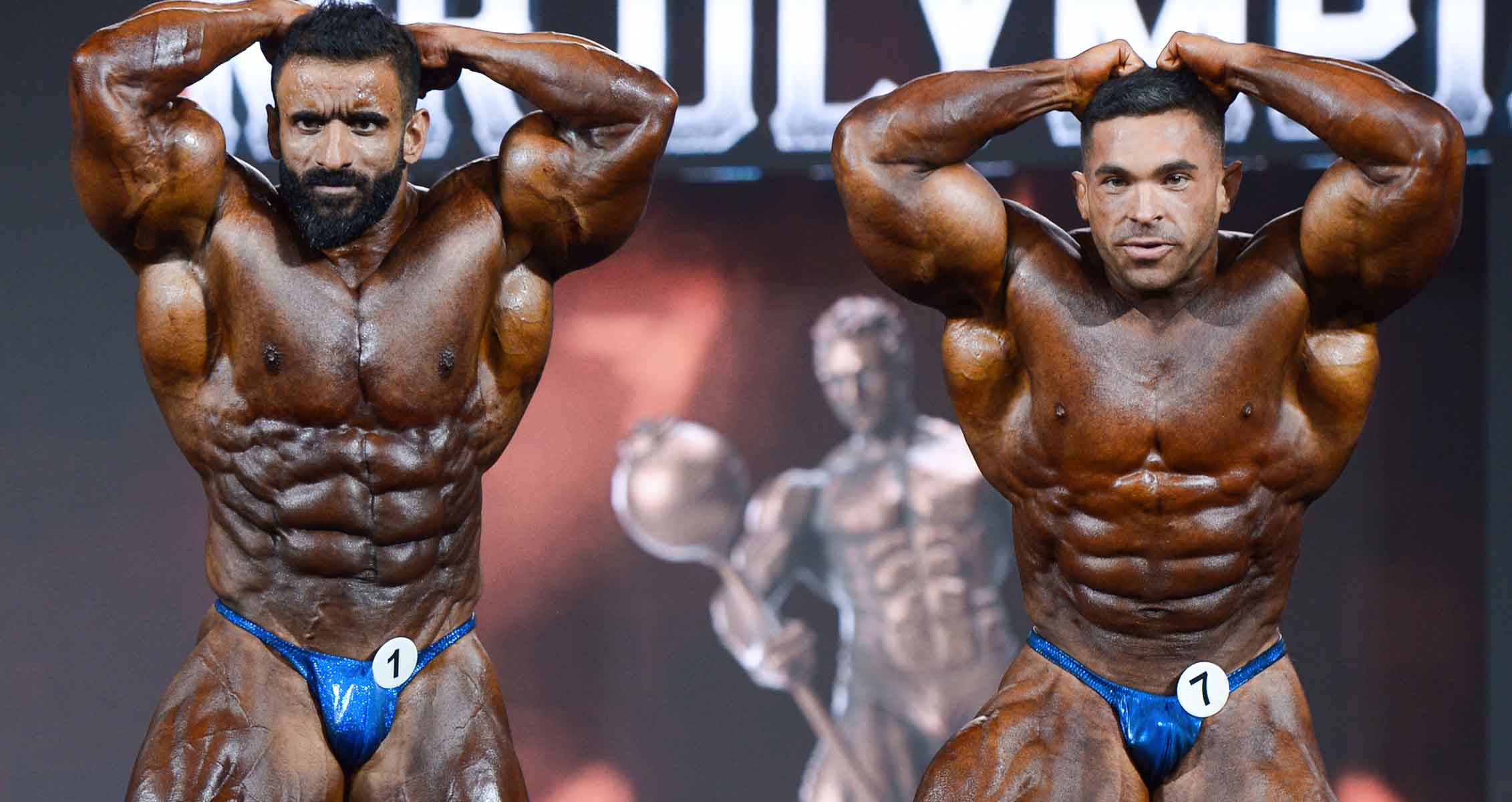 Could Derek Lunsford Win In 2023?
Derek Lunsford received a special invitation to compete in Men's Open this year and proved that it was the right decision in his debut.
"WE TALKED ABOUT DEREK LUNSFORD. COULD HE BE SECOND, MAYBE NOT WIN IT BECAUSE WE HAD THIS THING ABOUT MR. OLYMPIAS NEVER WINNING IT ON THE FIRST TIME ONCE, EXCEPT FOR THE FIRST TIME IN 1965," JAY CUTLER SAID.
Lunsford will be in the mix once again while Hadi Choopan will look to defend his title successfully. He enters each year in great shape and that should not change.
"I THINK THAT HADI IS GOING TO WIN. HE IS ALWAYS IN SHAPE. HE TRAINS LIKE A MANIAC. HE LIVES BREATHES BODYBUILDING AND IN IRAN, BODYBUILDING IS A POPULAR SPORT. IMAGINE, HE'S THE BEST BODYBUILDER IN THE WORLD, IS HE GOING TO BE MORE MOTIVATED OR LESS," MILOS SARCEV SAID.