Jay Cutler Discusses Past Cycles, Believes Big Ramy Will Win Olympia: 'I Don't Know Who Can Beat Him'

Jay Cutler recently discussed some highlights of his career, along with training and different substances.
Jay Cutler has been very vocal during his retirement about different issues and topics surrounding bodybuilding. In a recent interview, he continues to discuss training during his day along with different cycles that he was on. Also, he believes that Big Ramy will win his third consecutive Olympia title.
Cutler burst onto the scene as one of the biggest mass monsters in bodybuilding during his time. After finishing as the runner-up to Ronnie Coleman three times on the Olympia stage, Cutler dethroned the eight-time champion in 2006. This was the first of four titles for Cutler in his career.
Cutler recently sat down for a conversation with Muscular Developement's Ron Harris for an in-depth discussion about different topics in bodybuilding.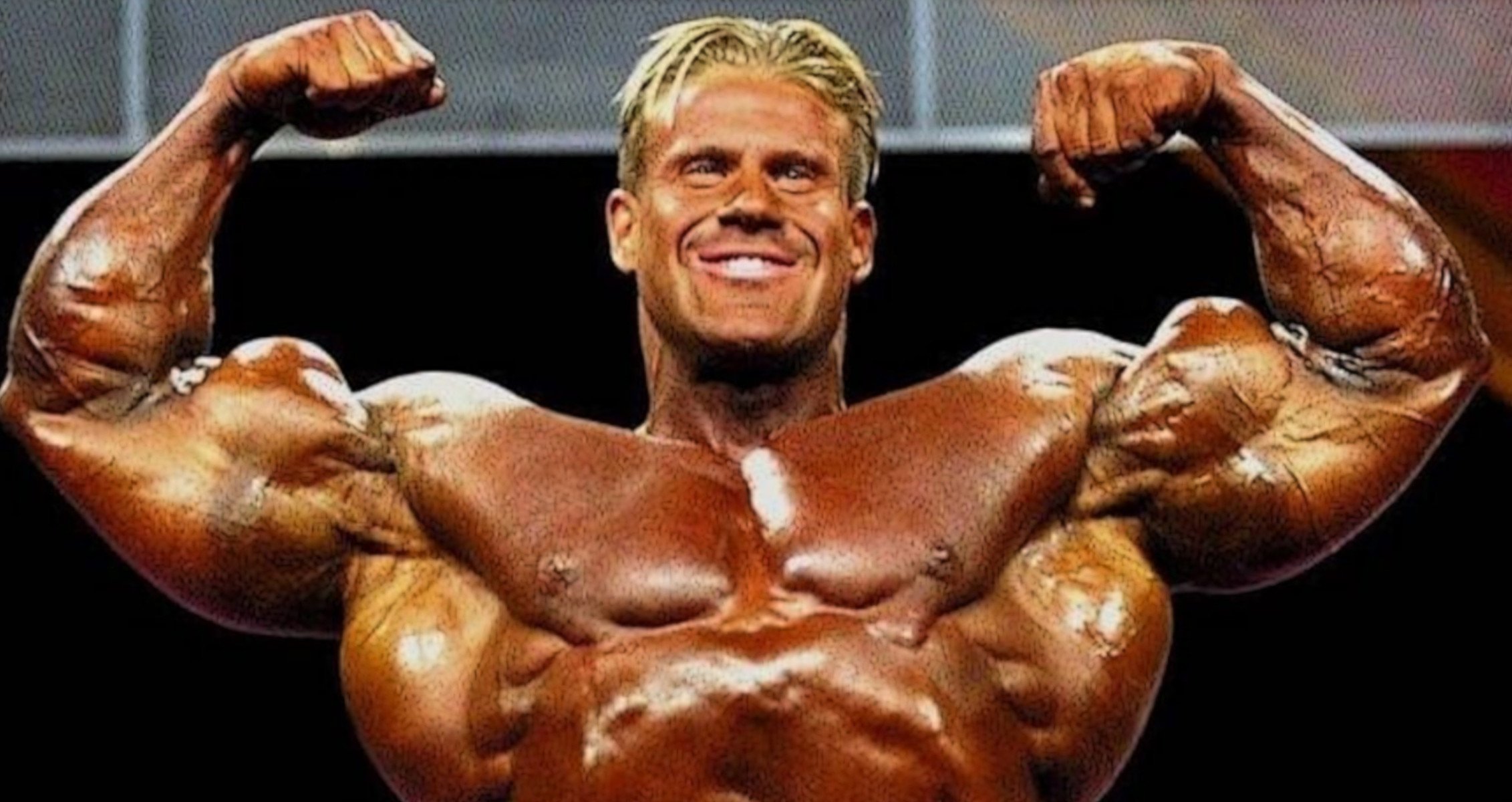 Jay Cutler Reflects On Different Cycles
Jay Cutler had trouble remembering all cycles that he took and what went together. What he did recall was taking over 200 milligrams of testosterone per week. This is when testosterone replacement therapy was not available.
"TRT DIDN'T EXIST RIGHT. IT'S A VERY CONFUSED TERM, TRT BECAUSE EVERYONE'S TRT DOSAGE SEEMS TO BE DIFFERENT. MY DOSAGE, FOR EXAMPLE, NOW IS AROUND 200 MIGS A WEEK. NOW, LIKE I MENTIONED, MY TEST SCORE WAS IN THE 600S, LIKE 660 OR SOMETHING, WHICH PEOPLE WOULD SAY THAT'S LOW. SOME PEOPLE WOULD SAY THAT'S HIGHER. DEPENDS ON WHO YOU TALK TO. I KNOW PEOPLE WHO THINK THEY NEED TO BE OVER A 1000 TO FEEL HEALTHY, FEEL RECOVERED, FEEL LIKE THEY HAVE ENOUGH ENERGY, BUT EVERYONE'S CAPABILITY IS DIFFERENT."
Jay Cutler continued to explain how he cycled on and off over the course of his career. One substance that Cutler did not ever try was Trenbolone.
This is a substance that has a negative connotation around bodybuilding and powerlifting because of the feeling that is given. Instead of Trenbolone, Cutler said that  Parabolan was the big substance during his era.
"I NEVER REALLY EXPERIENCED THE WHOLE TRENBOLONE THING BECAUSE BACK IN MY ERA, WE HAD PARABOLAN. PEOPLE SAY IT WAS THE SAME THING BUT IT WAS ONLY 76 MILLIGRAMS AND YOU KNOW, MAYBE YOU ONLY HAD TO DO TWO A WEEK AND YOU HAD GREAT RESULTS FROM IT."
With the recent string of deaths in bodybuilding getting attention from competitors, former and current, athletes are beginning to take health a bit more seriously. Despite being in retirement, Cutler continues to make his health a priority and admitted that he is feeling fine.
"I FEEL MY PHYSIQUE IS ON POINT. I FEEL MY HEALTH RECORDS ARE PRETTY SOLID, BEING 48 YEARS OLD. THERE COMES A POINT WHEN YOU JUST GET TIRED OF THE CYCLING, LET'S PUT IT THAT WAY. IT GOT TO THE POINT, WHERE IT WAS TRYING TO FIGURE OUT WHAT TO TAKE, HOW TO TAKE IT."
Jay Cutler Expects Big Ramy To Win Olympia
Big Ramy is the reigning two-time champion at the Olympia but has had a busy year off stage. He has discussed retirement on different occasions and was forced to miss his guest posing appearance at the 2022 Pittsburgh Pro. Big Ramy recently revealed his weight of 335 pounds, which means he has put on more size while remaining shredded.
Jay Cutler believes that Big Ramy will make it three in a row if he enters the competition in his best shape.
"HE STILL HAS THE PHYSIQUE. IF HE COMES IN THE BEST SHAPE, I DON'T KNOW WHO CAN BEAT HIM. IT'S HARD TO SAY BECAUSE HE'S NOT SAYING MUCH. I THINK IT'S JUST PEOPLE'S IGNORANCE, TO THINK THAT BECAUSE HE'S SILENT HE'S FINISHED. BUT YOU KNOW, WE'LL SEE HOW MENTALLY STRONG HE IS."