Jay Cutler Shares "Meditation" Back Workout: 'Training Is A Sense Of Relief For Me'

Jay Cutler continues to share some huge workouts for viewers to try in the gym.
Jay Cutler has been retired from bodybuilding for quite some time now. This does not mean that he is done training in the gym. Instead, he just focuses his training in different ways. In a recent YouTube video, Cutler shared a back workout and explained some of his thoughts on training in retirement.
"WHAT DO I HAVE TO DO TO MAINTAIN A DECENT PHYSIQUE AT MY AGE?

TRAINING IS A SENSE OF RELIEF FOR ME."
During his legendary career, Cutler was one of the biggest mass monsters in the sport and won the Olympia four times. Now, he remains in great shape but is not training to win a championship on stage. Instead, he is doing maintenance on his body and maintaining his physique.
Cutler arrived at the gym in the midday to take on a back workout. Below, you can find a breakdown of the exercises that Cutler performed.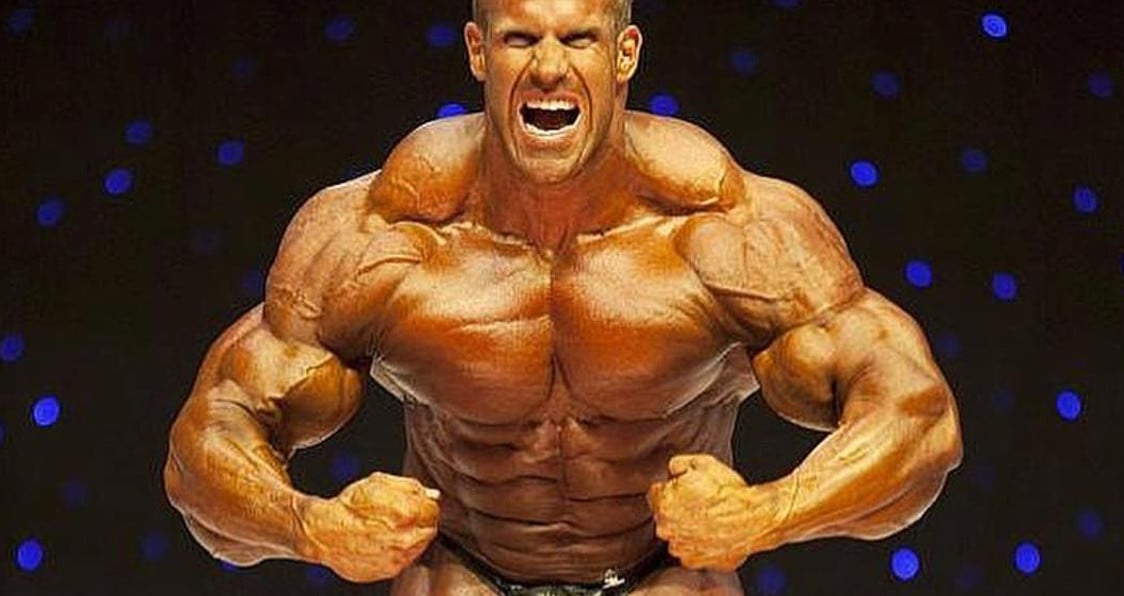 Jay Cutler Back Workout
Jay Cutler did not exactly share how many sets and reps that he performed in each exercise. Once the workout was complete, Cutler did say that he did between 18-20 sets in total. With six exercises, this is an average of three per movement, along with some warmup sets. Cutler rested 45-60 seconds in between sets.
Lat Pulldown Machine
Chest-Supported Row Machine
Bent-Over Barbell Row
Lat Pulldown x Seated Cable Row Superset
Dumbbell Pullover
Lat Pulldown Machine
Jay Cutler begins this workout with one of his favorite machines for back. He explains that this version gives a pull allowing the lats to be worked in a different way. He performs three working sets of 12 reps after two warm-ups.
"THE REASON I LIKE THIS ONE THOUGH, TECHNO GYM, I REALLY LIKE THE PULL ON THIS. WE TALK ABOUT POPPING THE LATS FOR THE FRONT DOUBLE BICEP. SO, I'M KIND OF DUPLICATING, EVEN THOUGH MY LATS ARE A LOT SMALLER NOW."
Chest-Supported Row Machine
The chest-supported row machine was the second movement. Cutler began with three 45-pound plates on each side but shed one for the final sets. Before the workout, he explained the difference in grips on this machine. Cutler believes that it is easier to perform when the grip is higher. Because of this, he likes to use the middle grip.
"THE DIFFERENCE WITH THIS, SOMETIMES I DO IT ONE ARM, I'M GOING TO USE BOTH HANDLES. THIS, ONCE AGAIN, IS A DIFFERENT PULL THAN HAMMER STRENGTH. I'M NOT GOING TO KEEP MY FEET HERE BECAUSE I FEEL LIKE I USE TOO MUCH LEGS. I'M GOING TO KEEP MY FEET HERE AND LOOSE SO I ACTUALLY PULL WITH MY LATS. THE MOTION IS TO REALLY GET A CONTRACTION AND I'M GOING TO GRIP THIS IN THE MIDDLE."
Bent-over Barbell Row
Jay Cutler has always been a fan of the bent-over barbell row. When performing this movement, Cutler kept his upper body a bit more upright. Following this exercise, Cutler performed a superset of lat pulldowns and seated cable rows.
"I'M GOING TO FOCUS ON DOING A 45 STANCE HERE. SO A LITTLE MORE UPRIGHT WITH THE UPPER BODY."
Dumbbell Pullover
This is a workout that can be used to work either the lats or chest. It depends on the grip that is being used. Jay Cutler discusses how a diamond grip will hit the chest while he likes to overlap his hands in order to stretch the lats. This is the final movement of the workout, totaling six different exercises during this back day.
"PAY ATTENTION TO THAT GRIP. IF I WAS GOING TO DO CHEST, I WOULD GRIP THE DUMBBELL LIKE THIS, LIKE A DIAMOND. FOR BACK, I ACTUALLY GRIP IT LIKE THIS, SO MY HAND GOES AROUND SO THAT IT PULLS ON THE LATS."