Joe Rogan Believes Arnold Schwarzenegger Had "Healthier Look," Disputes Claim That He Could Not Compete Today

Many are questioning whether Arnold Schwarzenegger would be as successful in modern bodybuilding. Joe Rogan is not one of those people.
It is a common theme nowadays where athletes in all sports from previous generations are being disrespected a bit by the younger crowd. Could Babe Ruth hit the pitching today? Would Michael Jordan be as good as LeBron James if he played now? In bodybuilding, the thought immediately goes to Arnold Schwarzenegger.
From his early days on stage, it was clear that Schwarzenegger has one of the best physiques in the world. He is still considered the greatest bodybuilder of all-time but this has not stopped some recent questions. 
Joe Rogan recently discussed if Arnold Schwarzenegger could compete with today's bodybuilders on a recent episode of The Joe Rogan Experience. In his mind, there is no question.
"IF YOU LOOK BACK AT ARNOLD, LOOK AT THAT PICTURE OF ARNOLD UP THERE. THEY SAY THAT HE COULDN'T COMPETE WITH TODAY'S BODYBUILDERS BUT HONESTLY, I THINK THAT LOOKS BETTER."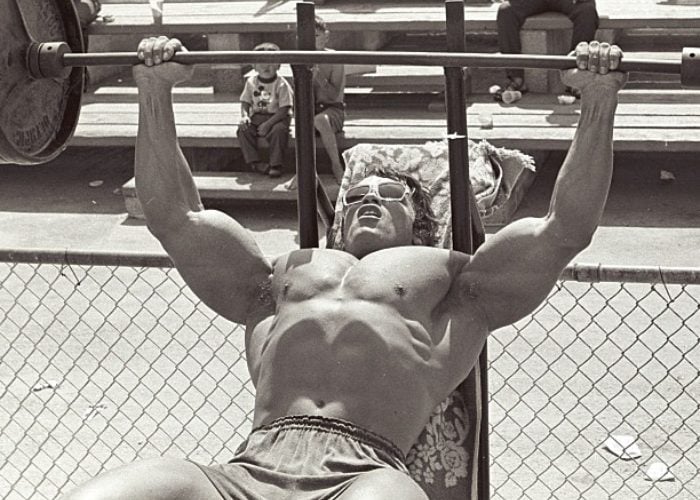 Arnold Schwarzenegger vs. Today's Bodybuilders
Arnold Schwarzenegger burst onto the scene with a massive physique that was extremely shredded for his size. As time went on, this became normal and competitors are getting even bigger. From Ronnie Coleman to Lee Haney to Phil Heath, size and conditioning keeps improving but this does not mean that Schwarzenegger would struggle today.
There is a concern about the use of PEDs in bodybuilding because of a recent string of deaths. Competitors are using different cycles to gain an edge on opponents and in some cases, it can prove to be extremely dangerous. While times have changed, it is clear that Schwarzenegger was using his own substances back in the day. According to Joe Rogan, whatever he did built a physique that was healthier looking than those today.
"HE LOOKS F***ING FANTASTIC. I MEAN, OBVIOUSLY, HE'S A BODYBUILDER. NO QUESTION ABOUT IT BUT I THINK THAT'S A HEALTHIER LOOK. A BETTER LOOK FOR A BODYBUILDER."
Arnold Schwarzenegger won the Olympia seven times, which is one behind the all-time mark. It is natural for questions to be asked about athletes from a different generation but according to Rogan, Schwarzenegger should remain enshrined as the best to ever do it — no matter what generation he competes.