Kevin Levrone Says Big Ramy "Gave Judges An Excuse" To Get Rid Of Him During the 2022 Olympia

Kevin Levrone discussed the Men's Open category and the disappointments.
The 2022 Olympia might be over but opinions and comments are still flying in, including from bodybuilding legend Kevin Levrone. Once the show ends, it gives time for fans and bodybuilding voices to process what they saw on stage. Just one week later, the event is still fresh enough to make comments.
Big Ramy entered the show as the reigning two-time champion and favorite to win once again. Instead, he dropped to fifth while Hadi Choopan rose to the top of bodybuilding. Derek Lunsford and Nick Walker rounded out the top three and showed that the new generation of bodybuilding has arrived.
Levrone continues to be a voice in the sport and is keeping up with his physique in the gym to this day. He never won a Sandow Trophy but finished as the runner-up for times in the competition. Levrone is also a two-time champion at the Arnold Classic. Recently, Levrone discussed what happened to Ramy during the biggest show of the year.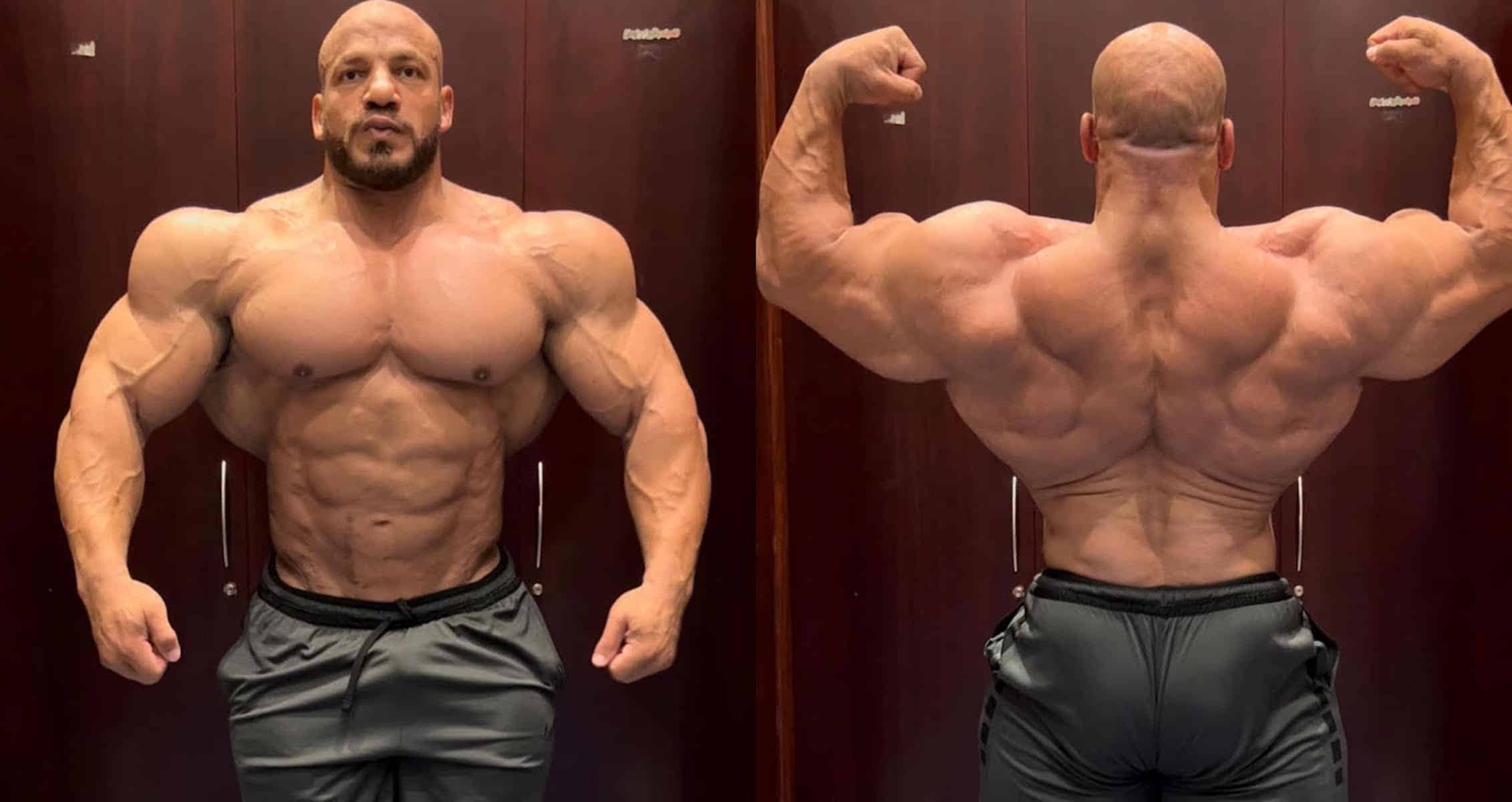 Kevin Levrone: "We've Definitely Seen Him In Better Condition"
It was clear from prejudging that Big Ramy would fall a bit in the competition. It turns out that he was jumped by four different competitors and it was because of his overall shape and conditioning. Kevin Levrone joined Muscular Development Magazine for an interview on the Olympia.
"YEAH HE WOULD HAVE, IF HE SHOWED UP LOOKING LIKE HE LOOKED LAST YEAR OR BETTER. HAD HE SHOWN UP IN SHAPE, YOU KNOW WHAT I MEAN. LIKE I SAID, YOU CAN'T GIVE THE JUDGES AN EXCUSE TO GET RID OF YOU. HE HAD THAT EXCUSE AND THEY GOT RID OF HIM. HE SHOULD OF BROUGHT IT, BUT I'M SURE HE PROBABLY TRIED."
Big Ramy began his prep for the 2022 Olympia shortly after winning in 2021. Over the summer, he shared many physique updates as he continued to sculpt his massive build. It seemed as though Ramy was focused on size and could not get his conditioning right on stage.
"HE WASN'T CRSIP, HE WASN'T TIGHT, AND WE'VE DEFINITELY SEEN HIM IN BETTER CONDITION THAN HE WAS ON STAGE AT THE 2022 OLYMPIA. I GUESS HE DID HIS BEST, RON. I GUESS HE DID HIS BEST, HE AND HIS TEAM TO BRING THE BEST PACKAGE THEY COULD. I DON'T WANT TO BEAT THE GUY UP, I FEEL SORRY FOR HIM WHEN YOU GO FROM BEING MR. OLYMPIA TO FIFTH PLACE."
Those in Big Ramy's camp believe that he was prepared for the show as close as one week out. Kevin Levrone believed that no one entered the competition "ripped or shredded." Next year, Big Ramy will be back and has to get back to form.
"I HEAR HE'S COMING BACK NEXT YEAR. WE JUST HAVE TO WAIT AND SEE WHAT HE DECIDES TO DO WITH HIM AND HIS TEAM. IT'S DISAPPOINTING, IT'S DISAPPOINTING FOR HIS FANS TOO. I'M SURE HE TRIED HIS BEST AND THE OUTCOME WAS THE JUDGES AWARDED HIM FIFTH PLACE."