Logan Paul Has Signed A Multi-Event Deal With WWE

Logan Paul will appear in multiple events over the duration of his contract.
It has been three months since Logan Paul competed at Wrestlemania 38. The wrestling world has not seen the last of him as Paul announced he has signed a contract with the wrestling giant. Paul took to Twitter to make the announcement on Thursday as he stood alongside Stephanie McMahon and Triple H.
Paul was teamed up with The Miz at WrestleMania as the tag team defeated Rey Mysterio and his son, Dominik. Following the victory, The Miz turned on Paul and this could have setup a future storyline between the two superstars.
JUST SIGNED WITH THE @WWE PIC.TWITTER.COM/7LYDXIKIVF

— LOGAN PAUL (@LOGANPAUL) JUNE 30, 2022
Following WrestleMania, Paul shared photos of himself working out in the ring. This hinted at a possible return and The Miz confirmed that it would be at SummerSlam on July 30.
The exact terms of Paul's deal with the WWE have not been confirmed but it is thought to be a multi-year deal that will allow Paul to compete at major events, along with weekly television appearances.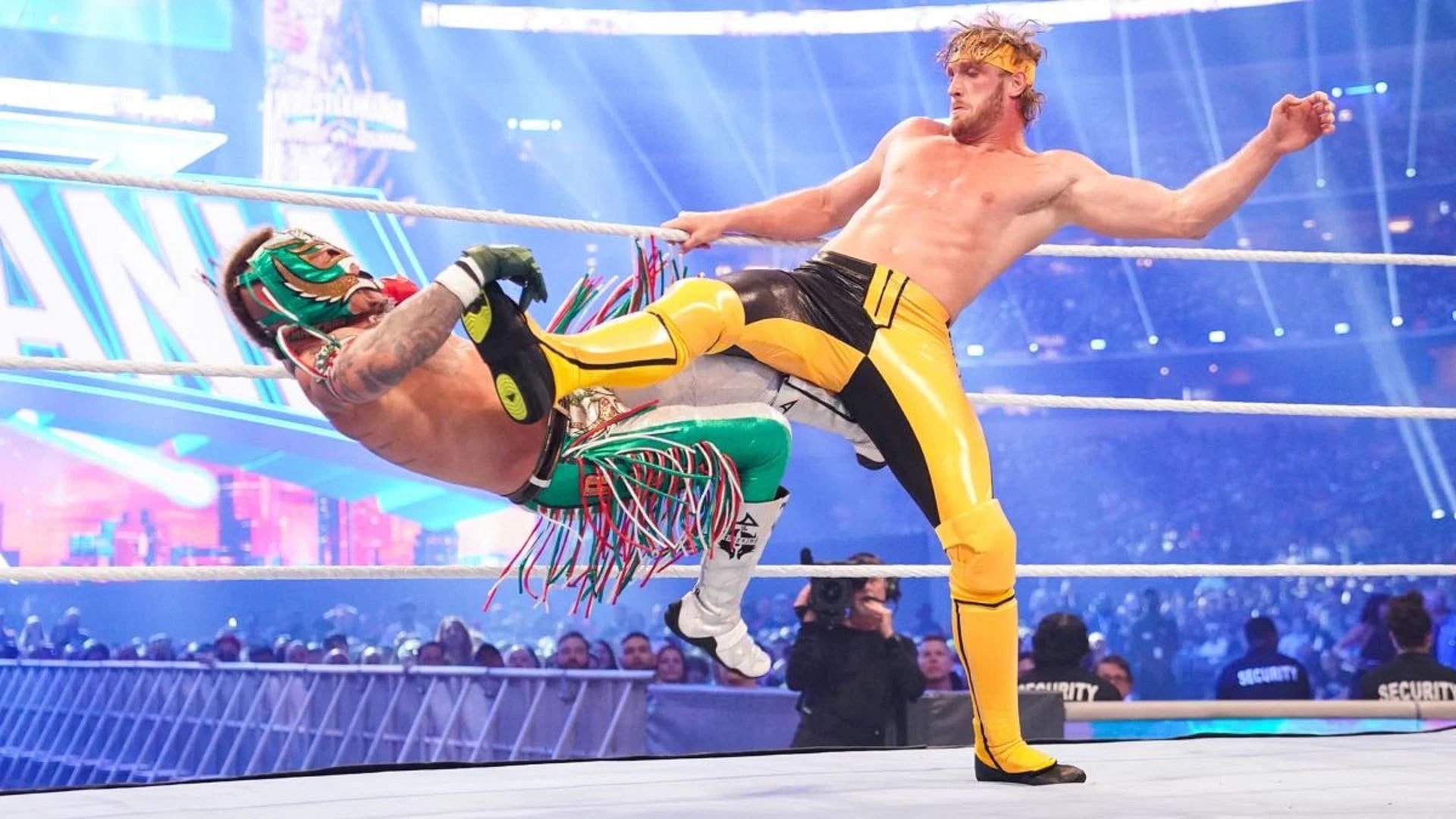 Logan Paul's Journey To The WWE
Logan Paul displayed great athleticism during his performance at WrestleMania. This is no surprise given his experience training as a fighter. Of course, Paul began as a YouTube sensation along with his brother, Jake Paul. Since then, the two have transitioned to the boxing ring but Logan has decided to go a different route. Jake is preparing to take on Tommy Fury on Aug. 6.
Paul wrestled much of his life and into high school. As a boxer, he took on YouTuber KSI on multiple occasions before landing an exhibition match against Floyd Mayweather. This was the last time he stepped in the boxing ring and it looks like he has traded it for a WWE one.
Logan Paul was present at WrestleMania 37 in 2021 alongside Sami Zayn but did not compete in the match. He was able to take the next step and show what he could do in the ring. It was clear that Paul had the charisma and personality for the WWE but they were waiting to see if he could hold up athletically.
It is unknown what Logan Paul's first match will be under his new contract but the stage is set for a singles' bout against The Miz at SummerSlam. Now that the pen has touched the paper, the WWE can begin to build that storyline over the next month.