Mark Wahlberg Staying Shredded Using Two-A-Day Workout Plan

51-year-old Mark Wahlberg still has one of the best physiques in Hollywood.
Over the years, Mark Wahlberg has maintained his shredded physique. Much of his work is done to prepare for certain move roles but he has a natural passion for fitness that he shows in his home gym. Recently, Wahlberg has been hitting two-a-day workouts to remain shredded and lean.
Wahlberg went from modeling to music to acting over the course of his career. As the years have gone on, the 51-year-old actor has become one of the biggest stars in Hollywood and remains in great physique shape. This has helped in his many actions roles over the years.
Wahlberg has also gone in the opposite direction. He had to put on about 30 pounds to play Father Stu in a film about a boxer turned priest. Wahlberg used a diet that included over 11,000 calories per day. Following this role, Wahlberg was able to slim back down and get his abs back in shape.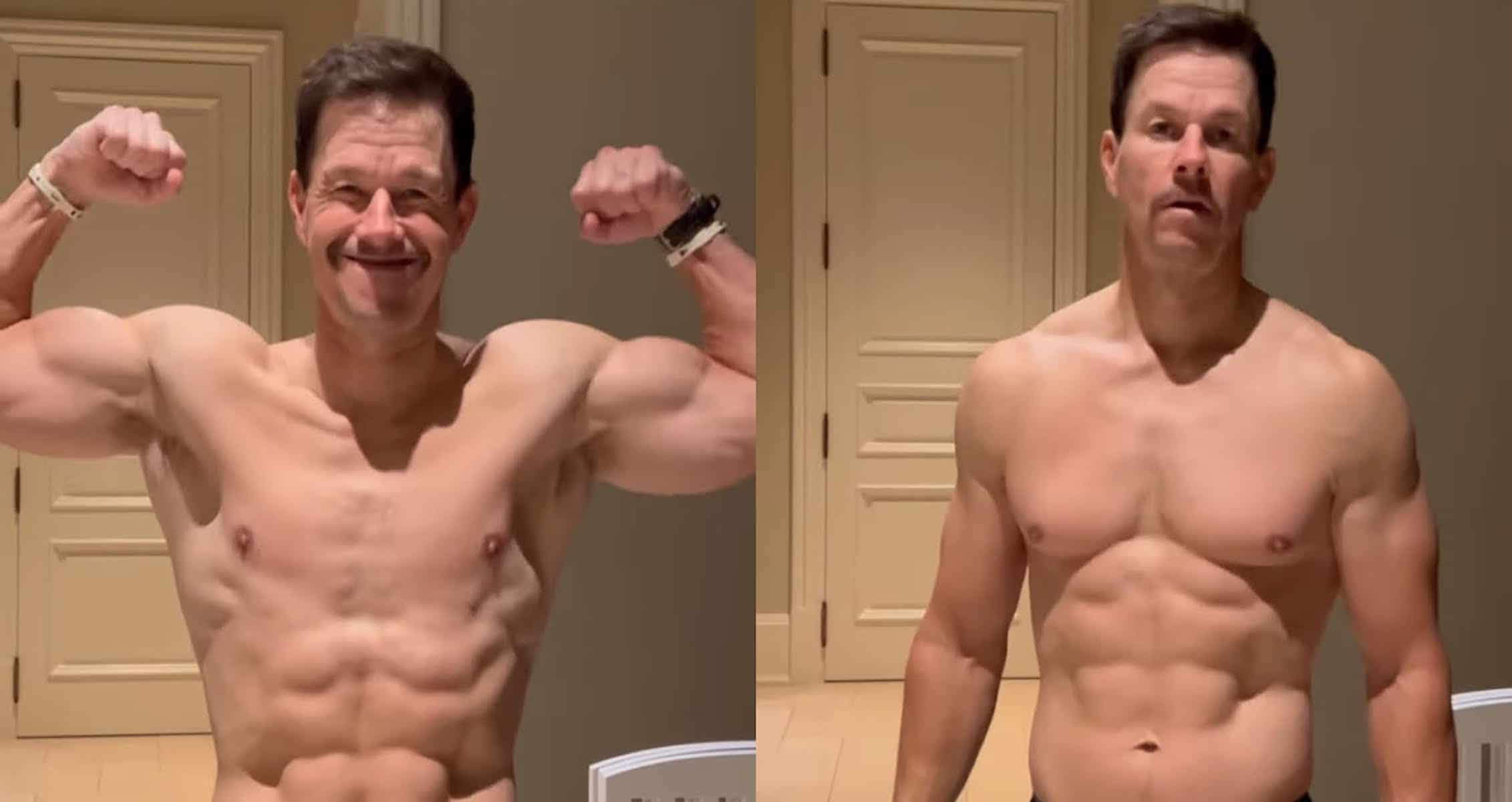 Mark Wahlberg Explains Two-A-Day Workouts
Mark Wahlberg has not been shy about showing off his physique on social media. This time, he took to Instagram to share two videos of his workouts from the weekend.
"AFTER THIS WORKOUT, WE'RE GOING TO F45 IN VEGAS BABY," HE SAID. "THIS IS JUST A LITTLE WARM-UP, LITTLE CARDIO, LITTLE ABS, AND THEN F45 FOR THE GREATEST WORKOUT," WAHLBERG SAID.
Mark Wahlberg took to the gym following a round of golf in the morning. He went through a strenuous warm-up routine before moving onto F45, which he claims that you can do at any level of fitness.
"BEST WORKOUT IN THE WORLD, THE REASON IS ANYBODY CAN DO IT AT ANY LEVEL OF FITNESS. YOU HAVE TO UNDERSTAND YOU GOT WORLD-CLASS ATHLETES IN THERE GETTING SQUISHED IN 10 MINUTES BECAUSE THEY'RE TRYING TO GO SO HARD. THEN, YOU GOT PEOPLE WHO ARE IN THE BEGINNING STAGES OF THEIR FITNESS, AND THEY'RE ABSOLUTELY KILLING IT. WHATEVER THEIR FITNESS GOALS WERE, THEY QUICKLY SURPASSED THEM."
Mark Wahlberg has an incredible home gym, which was used to keep his physique in elite shape during the pandemic months. He continues to look shredded by hitting multiple workouts in one day.