Martyn Ford Adds Six Pounds Following Bodybuilding Workout, Training For Eventual MMA Debut

Martyn Ford is planning to make the switch to MMA at some point in the near future.
Martyn Ford saw his fight fall through with the Iranian Hulk but he is still training in different ways to prepare for a fight. While he has no opponent lined up at the moment, Ford expressed an interest in signing an MMA contract at some point. To stay in shape, he decided to throw it back to a bodybuilding workout that added six pounds to his physique in just one hour.
Ford and his team decided to blackout of the fight with Iranian Hulk because they were not comfortable with his mental state. This came to light after Sajad Gharibi became emotional during an interview about how his family viewed the face-off between both men.
In a recent training session, Ford as able to put on six pounds of muscle in an hour. This came after Ford claimed that he is "one under percent" eyeing MMA.
"WELL, WITH NO CLEAR DATE IN MIND TO FIGHT, THOUGHT I'D DO A CHEEKY BODY BUILDING SESSION 😂🤦‍♂️ GUESS MUSCLE MEMORY IS A REAL THING … THING I'VE ADDED ABOUT 6LB IN AN HOUR 😂😂"
Martyn Ford's MMA Plan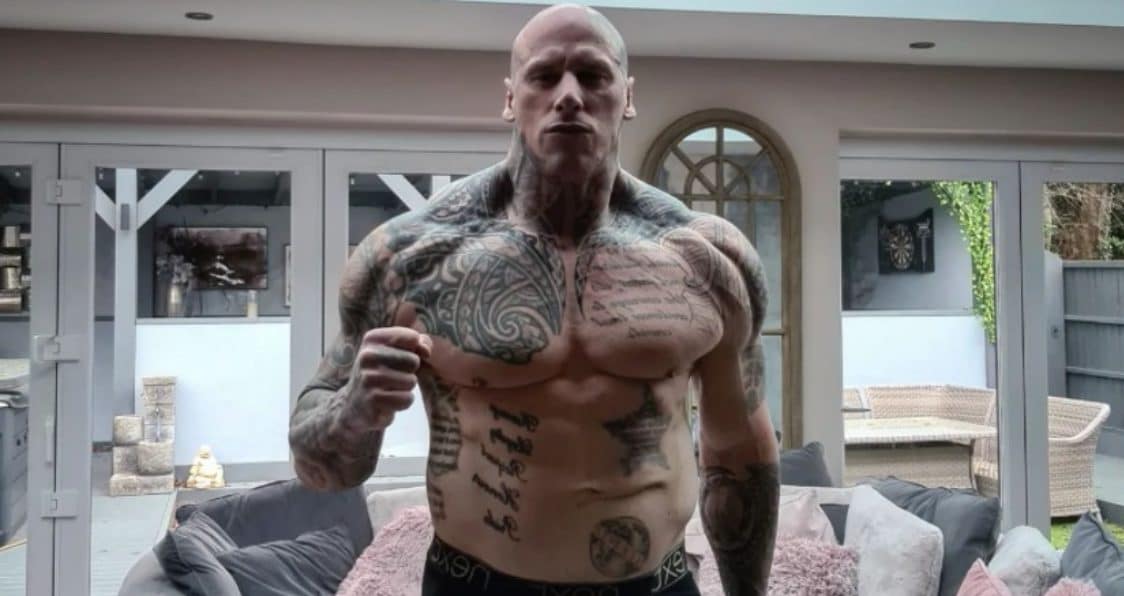 Martyn Ford was hard at work in the gym preparing for his fight with Iranian Hulk. Now, he will have to set his sights on another opponent. There might not be one lined up but Ford certainly wants to make his debut in MMA at some point.
"ONE HUNDRED PERCENT I AM PLANNING ON GETTING INVOLVED IN MMA," FORD TOLD MIRROR FIGHTING. "I AM ALREADY SPEAKING TO KSW. THIS IS SOMETHING THAT WAS SET PRE-COVID. I HAVE STILL BEEN DOING PIECES OF JIU-JITSU AND STUFF. THEY ARE LOOKING AT COMING TO LONDON IN OCTOBER, AND THAT IS AN EVENT I WOULD LOVE TO GET INVOLVED WITH."
This is not the first time that Ford has been linked to KSW. This is a Polish MMA promotion that previously signed Ford to a contract. He did not appear in a fight under this contract. The promotion is planning a show in October and Ford has expressed interest in fighting. It will be interesting to see if the two sides come to an agreement over the summer.
"IT JUST NEEDS TO BE THE RIGHT PERSON AND RIGHT TIME, MY FEELERS HAVE BEEN PUT OUT THERE TO TRY AND GET THIS SET UP AS SOON AS POSSIBLE. I UNDERSTAND THE FRUSTRATION FROM PEOPLE ABOUT NOT YET SEEING ME FIGHT. I AM STILL TRAINING, ONLY THING I AM NOT DOING IS ACTIVE SPARRING."