Michal Krizo Discusses Competition Plans During Q&A, Goal Is To Compete At Olympia

Michal Krizo outlined his path to the 2022 Olympia during a recent Q&A.
Michal Krizo made the jump from the IFBB Elite Pro League to NPC. The goal is always to get to the 2022 Olympia and Krizo might be looking to accomplish this goal as soon as possible. In a recent Q&A session, Krizo outlined his path to the biggest show of the year come December in Las Vegas, NV.
In July, Krizo made the switch in league because he wanted to compete against the best on the Olympia stage. The NPC allows Krizo to have an opportunity to earn his Pro Card and eventually become a Men's Open competitor in the IFBB.
During the Q&A, Krizo answered different questions about his preparation and current measurements. He weighs 293 pounds at the moment and does not plan to reach a certain level by competition time. Krizo just wants to come in "as big as possible" when he hits the stage.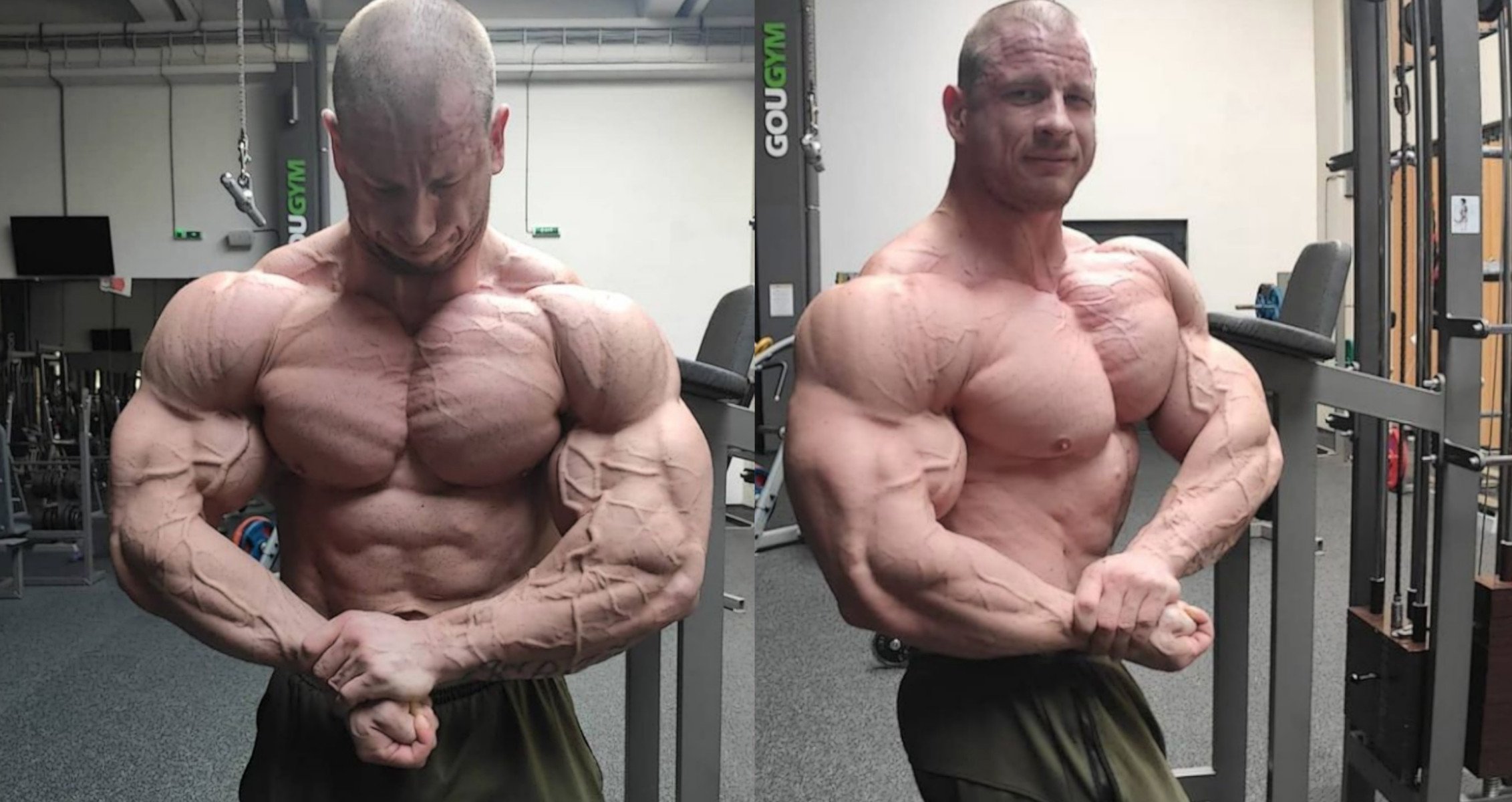 Michal Krizo Planning To Appear At Olympia
The month of October could be a big one for Michal Krizo is all goes right. He outlined his path to the 2022 Olympia, with his pro qualifier and potential pro debut coming over the course of four weeks in October.
"THE PRO QUALIFIER WILL BE THE OLYMPIA AMATEUR. I THINK THAT IS THE EIGHT, NINTH, AND 10TH OF OCTOBER. AFTER THAT, CONSIDERING I GET THE PRO CARD, THERE IS EVLS PRAGUE PRO, WHICH IS THE LAST WEEK OF OCTOBER. IF I MANAGE TO WIN THERE, WHICH WOULD BE ABSOLUTELY AMAZING, I WOULD GO TO THE OLYMPIA THIS YEAR," MICHAL KRIZO SAID.
The 2022 EVLS Prague Pro is not the final competition that Krizo could compete in. There is another competition in Romania but he explained that he would base this on his performance in Prague.
"THERE IS ANOTHER CONTEST TO QUALIFY IN ROMANIA BUT THAT WOULD UNFOLD ONLY AFTER THE PRAGUE SHOW. IF I ENDED UP SEVENTH OR EIGHTH IN PRAGUE, THERE WOULD BE NO POINT IN GOING TO ROMANIA."
Michal Krizo has opened many eyes since making the jump in league. Both Jay Cutler and Milos Sarcev have encountered Krizo in person and believe that the hype is very real. If all goes right, Krizo will have a chance to show it off as a professional toward the end of the year.