Michal Krizo To Return During 2023 Arnold Classic UK: "I Can Come In More Conditioned"

Michal Krizo wasn't happy with his conditioning during the 2022 Olympia.
Michal Krizo burst onto the bodybuilding scene in 2022 and will look to improve this year. He was able to rise through the ranks quickly and qualify for the Olympia late in the season. Now, he is focused on improving his conditioning for the upcoming season and shared his plans to return to the stage for the 2023 Arnold Classic UK.
In July, Krizo made the jump from the IFBB Elite Pro League and NPC in hopes of becoming a the Olympia champion. He quickly earned his Pro Card during the Amateur Olympia Italy before winning the EVLS Prague Pro, which was his first show and allowed him to punch his ticket to the biggest competition of the year. Krizo finished 12th at his first Olympia and hopes to improve upon his standing.
Since bursting onto the scene in 2022, bodybuilding legends, such as Jay Cutler and Milos Sarcev, have raved about the physique of Krizo after seeing him pose in person. Despite some rave reviews, Krizo hopes to improve upon his conditioning.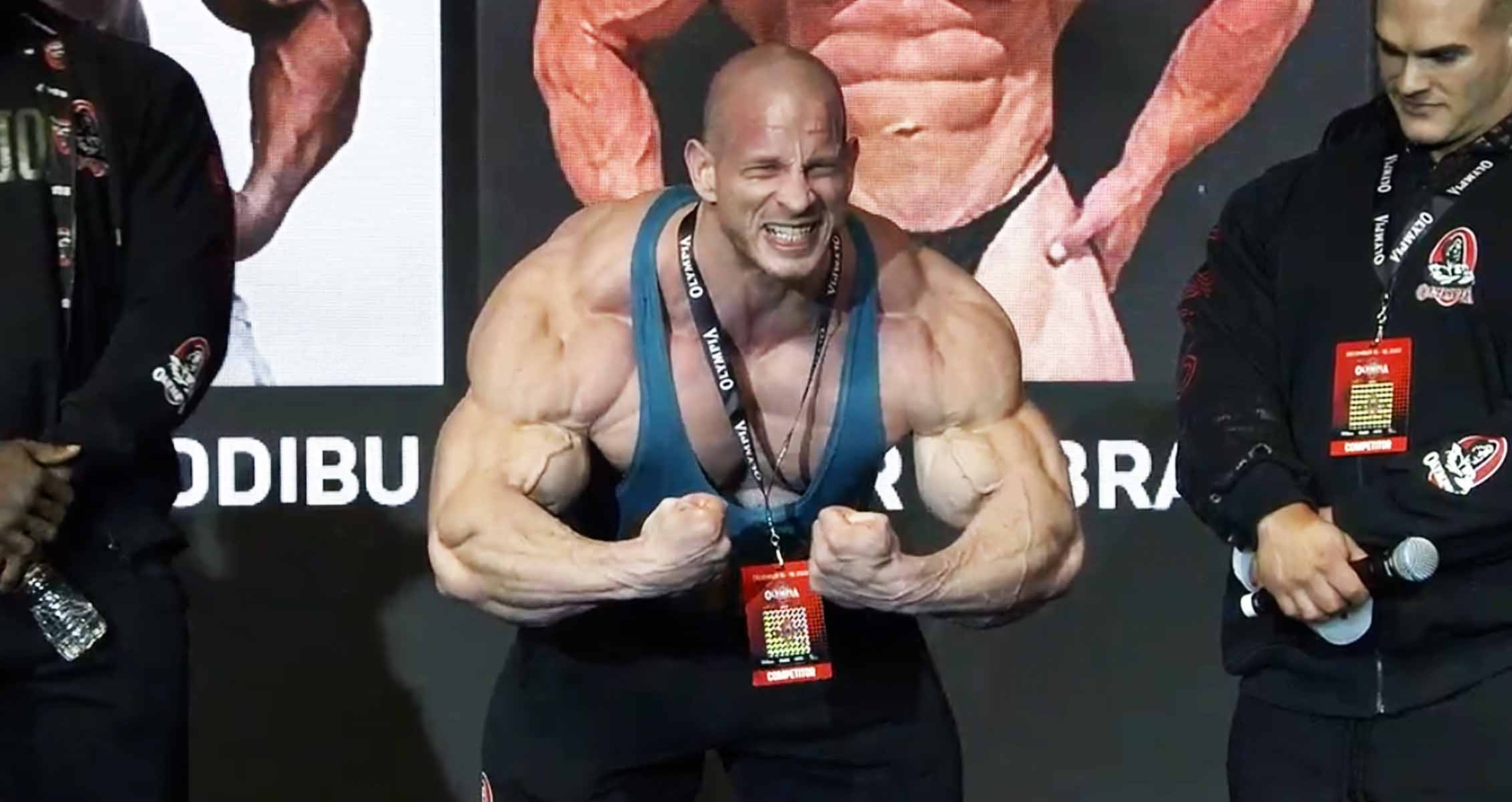 Michal Krizo: "I Wasn't Happy With My Conditioning"
It was a sprint for Michal Krizo to qualify for the Olympia and prepare for the show. He has incredible mass, especially in his arms, but was not happy with the shape he entered in.
"I WILL HAVE TO PICK SMART. I'LL BE LOOKING FOR THE LEAST CONTESTED SHOWS. I WASN'T HAPPY WITH MY CONDITIONING AT THE OLYMPIA BECAUSE I KNOW I CAN COME IN MORE CONDITIONED THAT THAT. I WAS ALREADY TOO TIRED," KRIZO SAID.
Michal Krizo was invited to Columbus to compete at the 2023 Arnold Classic but he will not be appearing in Men's Open. He is currently not qualified for the Olympia and plans to compete in three shows to earn his spot — the first being the Arnold Classic UK.
"I'D LIKE TO DO THE ARNOLD CLASSIC UK. I'LL DEFINITELY DO THE EVLS PRAGUE PRO, BUT THIS TIME IT'S ONLY AFTER THE OLYMPIA, TWO WEEKS AFTER.

IT WOULD BE GOOD IF I MANAGED TO WIN THE EVLS PRAGUE RIGHT AFTER THE OLYMPIA, SO I WOULD QUALIFY FOR THE NEXT YEAR RIGHT AWAY. THEY ALSO INVITED ME TO THE ARNOLD IN COLUMBUS. I MET THE PROMOTER OF THE ARNOLD CLASSIC. I WOULDN'T MAKE IT. IT'S AT THE BEGINNING OF MARCH. HOLY SHIT, I WOULDN'T MAKE IT."
Michal Krizo has insane potential in Men's Open and will likely be highy-touted once again. After a performance he was unhappy with on the biggest stage, Krizo will look to improve and become a threat this season.