Mike O'Hearn And Robby Robinson Share "Old School" Tips On Bicep Training: 'It's About The Art Of It'

Robby Robinson and Mike O'Hearn recently got together to share some tips on building biceps.
When a pair of Mr. Universe champions get together for a training session, you listen to the tips that are being shared. That is exactly what happened when Robby Robinson joined Mike O'Hearn for an "old school" day of training biceps.
Robinson found great success right way in his bodybuilding career. He earned the Mr. Universe title and Mr. America title in 1975 to set a tone. In 1979, Robinson was the inaugural winner of the Night of the Champions contest. O'Hearn has found similar success in many areas. He is also a former Mr. Universe winner who has dabbled in modeling and acting.
In 1994, Robinson won the first Masters Olympia contest and continues to train at a high level. This duo was able to get together to share some wisdom when it comes to building biceps.
Robby Robinson Shares Tips That "People Wouldn't Normally Do"
There are always different ways to train and keep your body guessing. That is exactly what Mike O'Hearn and Robby Robinson are trying to accomplish in this training session.
"UNDERSTAND WHY WE'RE DOING IT DIFFERENT TODAY. NOT EVEN DIFFERENT. IS THIS THE FORM THAT WE USE ALL THE TIME OR IS THERE A CHANGE IN THE FORM?

AND IF THERE'S A CHANGE IN THE FORM, WHAT DID WE DO DIFFERENT WEIGHT WISE, REP WISE, TIME WISE? ALL OF THOSE KINDS OF THINGS COME INTO PLAY," O'HEARN SAID.
The legendary bodybuilders focused on different areas of these workouts in order to hit different parts. For example, O'Hearn focused on squeezing to gain strength during each rep.
"THIS IS SOMETHING THAT PEOPLE WOULDN'T NORMALLY DO." ROBINSON ADDED. "IT'S JUST LIKE IF YOU'RE COMING OUT OF A CURL, IF I KEPT MY HANDS CLAMPED LIKE THIS, AND I COME OUT OF IT, IT FORCES THE OUTSIDE HEAD OF THE BICEP AND THE BRACHII TO COME INTO PLAY," ROBINSON EXPLAINED.

"SO WHEN I TURN MY WRIST AT THE TOP, THESE THREE FINGERS IS ACTUALLY WHAT ROTATES THE WRIST AND BUILDS THE BICEPS. IF YOU JUST CURL IT UP, YOU'LL HAVE JUST A BICEP, BUT YOU'LL HAVE A MORE AWESOME BICEP IF YOU TURN YOUR WRIST."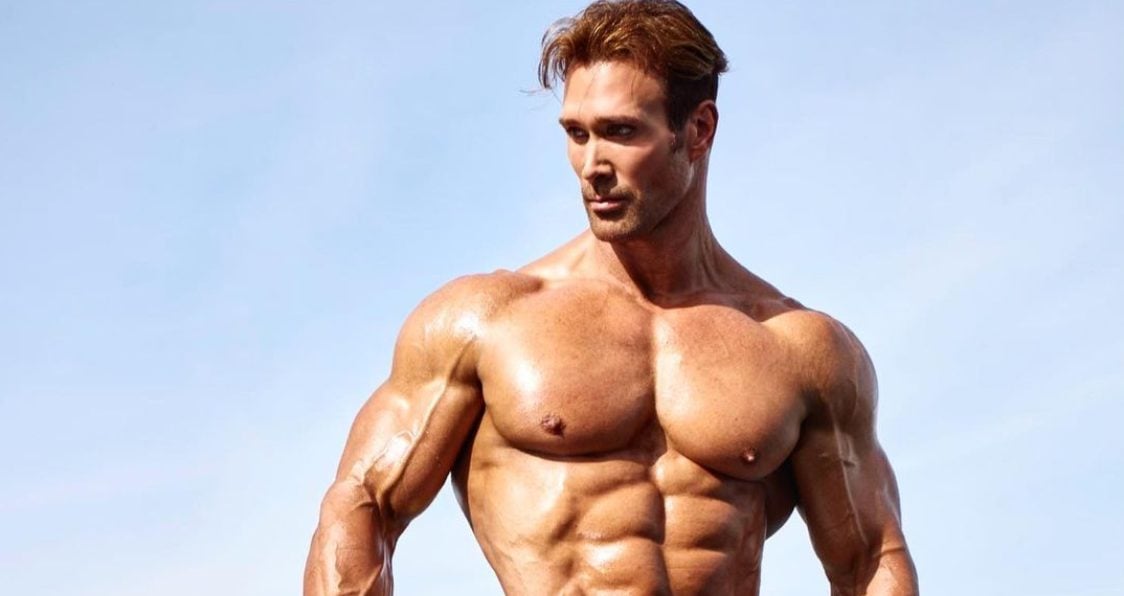 O'Hearn And Robinson Prioritize Form When Lifting
There are some that would argue that as long as the weight is being lifted with a contraction, that is all that matters. Mike O'Hearn and Robby Robinson shut that notion down and explained that form is extremely important. Robinson explained that form might be the most important part.
"YOU'RE MISSING THE WHOLE POINT. THAT'S THE WHOLE THING OF IT, IT'S ABOUT THE ART PART OF IT. THAT'S WHERE THE HARD PART COMES IN. THAT'S WHY MIKE LOOKS THE WAY HE LOOKS, THAT'S WHY I STILL LOOK THE WAY I LOOK. EVEN AT 76 YEARS OLD I LOOK LIKE THIS BUT I PUT IN THE WORK. I DO ALL THOSE LITTLE THINGS.

PEOPLE DON'T WANT TO DO ALL THAT, PEOPLE ARE LAZY. I DON'T CARE WHO IT IS. YOU DON'T INTERRUPT THOSE LITTLE THINGS, YOU'RE MISSING THE WHOLE BICEPS, TRICEPS."
Toward the end of the workout, O'Hearn continued to explain that there are actions that will benefit a weightlifter over the course of his life.
"I WAS TELLING BILLY, LOOK AT HIS FEET. THEN ROBBIE WALKS BY AND HE TELLS HIM TO FIX HIS FEET. I KNOW WE'RE DOING CURLS. I GET THAT, I GET THAT MAYBE GOING ONCE A WEEK. I'M TALKING THIS STUFF IS GOING TO PAY DIVIDENDS IN 20 YEARS. IT'S JUST A STRONGER POSITION," O'HEARN SAID.