Mike Tyson Reflects on His Mortality: "My Expiration Date is Coming Close Really Soon"

Mike Tyson reflects on his life and mortality in recent podcast.
Famed former heavyweight boxer Mike Tyson reflected on his mortality in a recent podcast episode. The legend spoke to his therapist Sean McFarland (aka Seano) and the two had a profound conversation about life and mortality.
Mortality can be quite the discouraging thing to think on. While so many people live their lives as if there's no tomorrow, the reality is that one day we all will leave this mortal plane. Everyone has an expiration date and as such that means the time spent on this plane is limited. At the end of the day, none of us are going to make it out of this life alive.
To some, that may sound like a dark and depressing thing to contemplate. But it is reality and it is something that humans should reflect on before their time is up. One such human that appears to thinking on this often is former boxing heavyweight champion Mike Tyson.
In recent years, Mike Tyson has shown himself to be a very changed man. Now an entrepreneur and advocate for mental health and the use of plant medicine, Tyson often reflects on his past, present and future, particularly how he will be facing his final days.
Reflecting on Mortality
A recent episode of his podcast saw the former boxing champion reflect on his mortality. In the episode Tyson spoke specifically about his thoughts on death and the reality that he has less years ahead as he does behind him.
"WE'RE ALL GOING TO DIE ONE DAY, OF COURSE. THEN I LOOK IN THE MIRROR AND I SEE THOSE LITTLE SPOTS ON MY FACE AND I GO 'WOW, MY EXPIRATION DATE IS COMING CLOSE REALLY SOON, WHAT DO YOU DO WITH THAT, HOW DO YOU THINK ABOUT THAT DEATH THING?"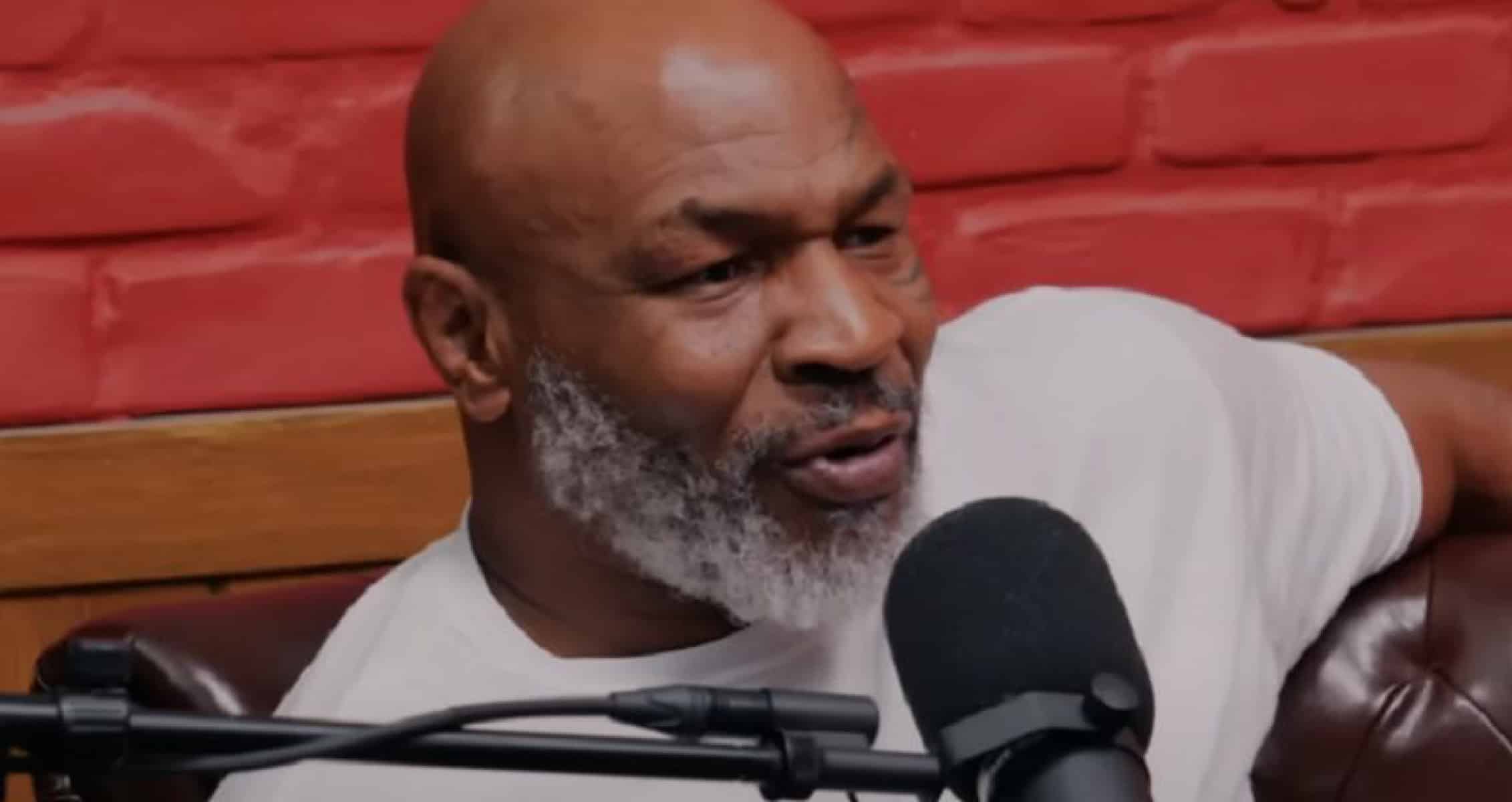 While many have grown to love the more jovial side of Mike Tyson these days, the truth is that the former heavyweight champion is a deep thinker. He is a man who often reflects on his life, both the good and the bad, and tries to come away from the experience hoping to find the ultimate truth of his existence. Many individuals aren't self-reflective which can often times lead them to lying to themselves, refusing to accept the truth about themselves, all in hopes of living up to the image they hold of themselves.
Facing Reality
Mike Tyson on the other hand is choosing to be more holistic and honest with himself about his life. Seano, Tyson's therapist and friend, had this to say about his own mortality.
"I DON'T WANT TO DIE SCREAMING. I'VE HEARD THE LAST RIGHTS OF A LOT OF PEOPLE – A LOT OF FAMOUS PEOPLE – AND THEY'RE GETTING READY TO DIE, AND THEY LEAVE THIS PLANET SCREAMING. THE NEW YORK TIMES SAYS THIS, THE VANITY FAIR SAYS THAT BUT THEY BECOME SCARED LITTLE BOYS IN THE END BECAUSE THEY'RE NOT RIGHT WITH TRUTH AND THEY'RE HAUNTED BY ALL OF THEIR DEMONS. I JUST WANT TO DIE CONSCIOUSLY, AFTER A GOOD SWIM HOPEFULLY."
It's refreshing to hear Mike Tyson speak on such heavy topics with a sense of grace and understanding rather than coming from a place of fear.