Nathan De Asha On Using Trenbolone "Year-Round": 'I Love That Sh*t, I Love Going In There Strong'

Nathan De Asha uses Trenbolone year-round because it does not give him aggression.
Nathan De Asha is a Men's Open competitor who likes to keep his physique in shape year-round. This happens by staying strong in the gym and De Asha credits his use of Trenbolone. During a recent interview, the bodybuilder spoke on his steroid use.
De Asha put together a strong year in 2021, winning the 2021 Europa Pro Championships. He followed that up with victories at the 2021 Arnold Classic UK and Yamamoto Cup. During his preparation, De Asha likes to stay on his cycle and Trenbolone is a big part of it.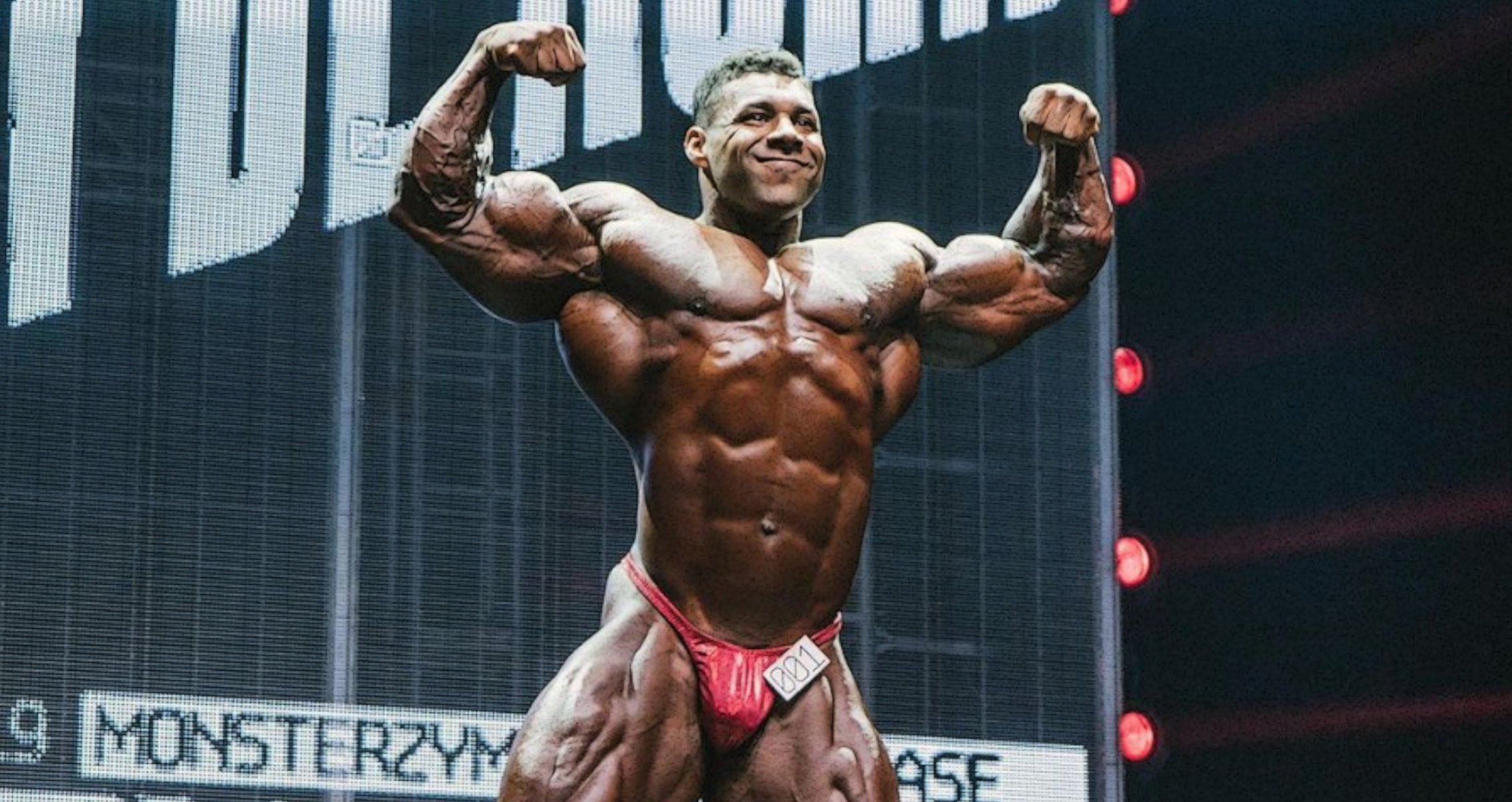 Nathan De Asha: "I Love Going In There Being Strong"
bodybuilders often go on and off cycles during preparation but Nathan De Asha reveals that he is never off Trenbolone. He likes to remain strong in the gym and feels like this is the substance that gives the best results.
"I LIVE ON TREN ALL YEAR-ROUND BRO. ALL YEAR-ROUND. I LOVE THE SHIT BRO. I LOVE THAT SHIT. I'D PROBABLY GO FROM TREN A TO TREN E, TO A TRI TREN, THEN BACK TO A TREN A. I JUST LOVE BEING STRONG — THAT'S IT," DE ASHA EXPLAINED.

"I LOVE GOING IN THERE BEING STRONG. SOMETIMES I GO IN THERE AND DO F***ING INSTAGRAM F***ING FAME POSTS, JUST GO ON THERE SQUAT WHATEVER, BENCH WHATEVER, FOR A FEW LIKES AND SHIT. I JUST LIKE BEING STRONG MAN, I LIKE TREN."
Larry Wheels recently got off steroids all together and began TRT. He is a powerlifter that has been focusing on his health and this means getting away from certain steroids. During his career, Wheels discussed the effects of Trenbolone and described it as a "living hell."
Nathan De Asha explained that he has not had any of those reactions personally and this is a reason he likes it.