NFL Hall-Of-Famer Shannon Sharpe Bench Presses 365 Pounds For Six Reps, Continues To Add Strength At 54 Years Old

Shannon Sharpe added two reps to his 365 pound Bench Press. Can he reach 450 by the end of 2022?
Shannon Sharpe is known as one of the best tight ends in NFL history. He is a Hall-of-Famer that revolutionized the position as a pass catcher. Now, as he maintains a successful television career, Sharpe remains active in the gym and is improving his bench press numbers at a rapid pace.
Sharpe played 14 years in the NFL. He was a true pass catcher ranking first all-time in catches (815), receiving yards (10,060), and receiving touchdowns (62) at the time of his retirement. All records have since been broken but Sharpe's impact on the game remains clear. He is also a three-time Super Bowl champion having won back-to-back titles with the Denver Broncos in 1997 and 1998 and Baltimore Ravens in 2000.
Sharpe retired from the NFL in 2003 after eight Pro Bowl appearances and four First-Team All-NFL nods. Now, he hosts Undisputed on Fox Sports 1, along with Skip Bayless.
Sharpe has not been shy about sharing physique updates or chest workout videos on social media. Recently, he shared a bench press video and expressed interest in another goal before the end of the year.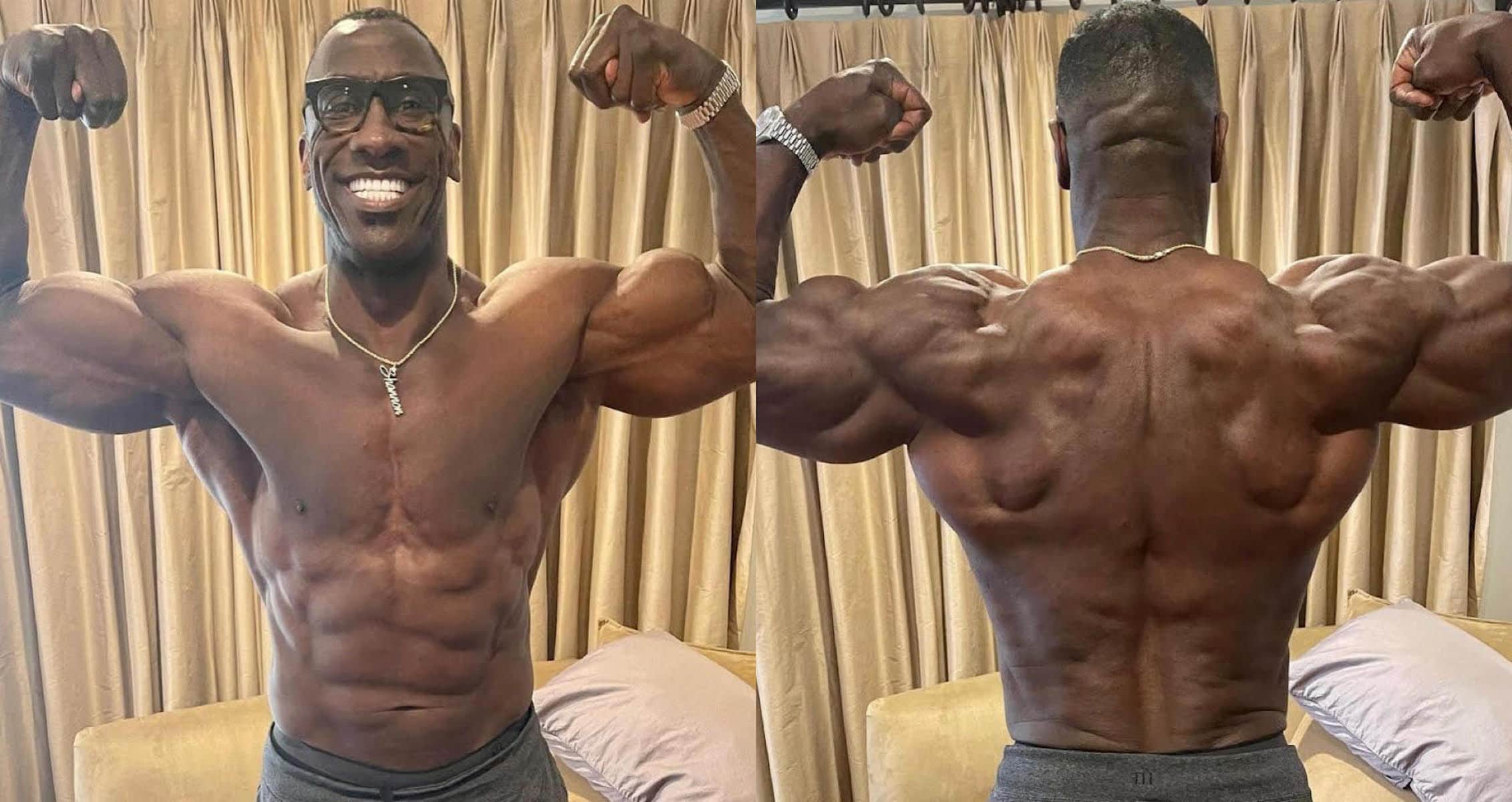 Shannon Sharpe's Pursuit For 450
Shannon Sharpe has shared videos bench pressing 405 pounds in the past. This time, he loaded up 365 pounds and was able to add two reps onto his personal record.
"AFTER 3 SHORT WKS, BENCH PRESS #S ARE GOING UP RAPIDLY AS YOU CAN SEE FROM THE VIDEO. I'VE ALREADY ADDED 2 REPS TO 365. THINK I CAN GET TO 450 BY YRS END. CAN'T WAIT TO SEE."
Shannon Sharpe has broken down his workouts in the past into rep days and heavy days. He was able to get six reps of 365 pounds on the bench and is vying for 450 by year's end. Sharpe is also active in CrossFit and maintains a strict diet at 54 years old.
Shannon Sharpe Diet & Workout Plan
Shannon Sharpe joined GQ for an interview about how he is able to remain in such great shape in retirement. Along with his diet, Sharpe is dedicated to his workout plan and keeps a detailed schedule.
"I WAKE UP AT 3 A.M., AND I'M OUT THE DOOR BY 3:30 FOR A 4 A.M. PRODUCTION MEETING AT FOX STUDIOS. WE GO LIVE AT 6:30 A.M., AND THE SHOW COMES DOWN AT 9 A.M. AFTER I WALK THE DOGS, I'LL LIFT IN THE MORNING, HAVE SOME LUNCH, TAKE A NAP, AND PREP FOR THE NEXT DAY'S SHOW. SOMETIMES I'LL SQUEEZE IN A CROSSFIT SESSION IN THE AFTERNOON."
Sharpe continued to explain his protein rich diet. For breakfast, he has a combination of either egg whites, oatmeal, and fruit. Lunch will usually consist of either grilled chicken, bison meatballs, brown rice, and steamed vegetables. An example of his dinner is turkey, pork, salad, and steamed vegetables.