NPC Bodybuilder Vitaliy 'Good Vito' Ugolnikov Shares Insane Physique Update At 275 Pounds

Vitaliy 'Good Vito' Ugolnikov will look to earn his Pro Card in the upcoming months.
Vitaliy Ugolnikov, known as Good Vito, has a chance to be the next big thing on the bodybuilding stage. At a young age, he has built an impressive physique and is ready to show it off at the next level. Ugolnikov has remained active on social media showing off physique updates. His most recent one features a massive physique at 275 pounds.
Good Vito took to Instagram to show off his well-conditioned package while hitting some bodybuilding poses.
"I TRY TO GET BETTER EVERY YEAR DISCIPLINE IS THE KEY TO SUCCESS. ALL WHO SUPPORT ME GIVE ME ENERGY. I AM THANKFUL FOR YOU FRIENDS! I WEIGH 125 STONE."
Good Vito Looking To Earn Pro Card
In December, Good Vito made the jump from the IFBB Elite Pro League to the NPC. Usually, competitor make this jump in hopes of earning their Pro Card and eventually competing on the Olympia stage. Ugolnikov already proved himself in the Russian bodybuilding world and will now look to take a step up.
Of course, Good Vito is not the latest athlete to make the switch. In July, Michal Krizo finally joined the NPC after being one of the biggest stars in the IFBB Elite Pro League. He has impressed many early on during training as he also prepares to earn his Pro Card.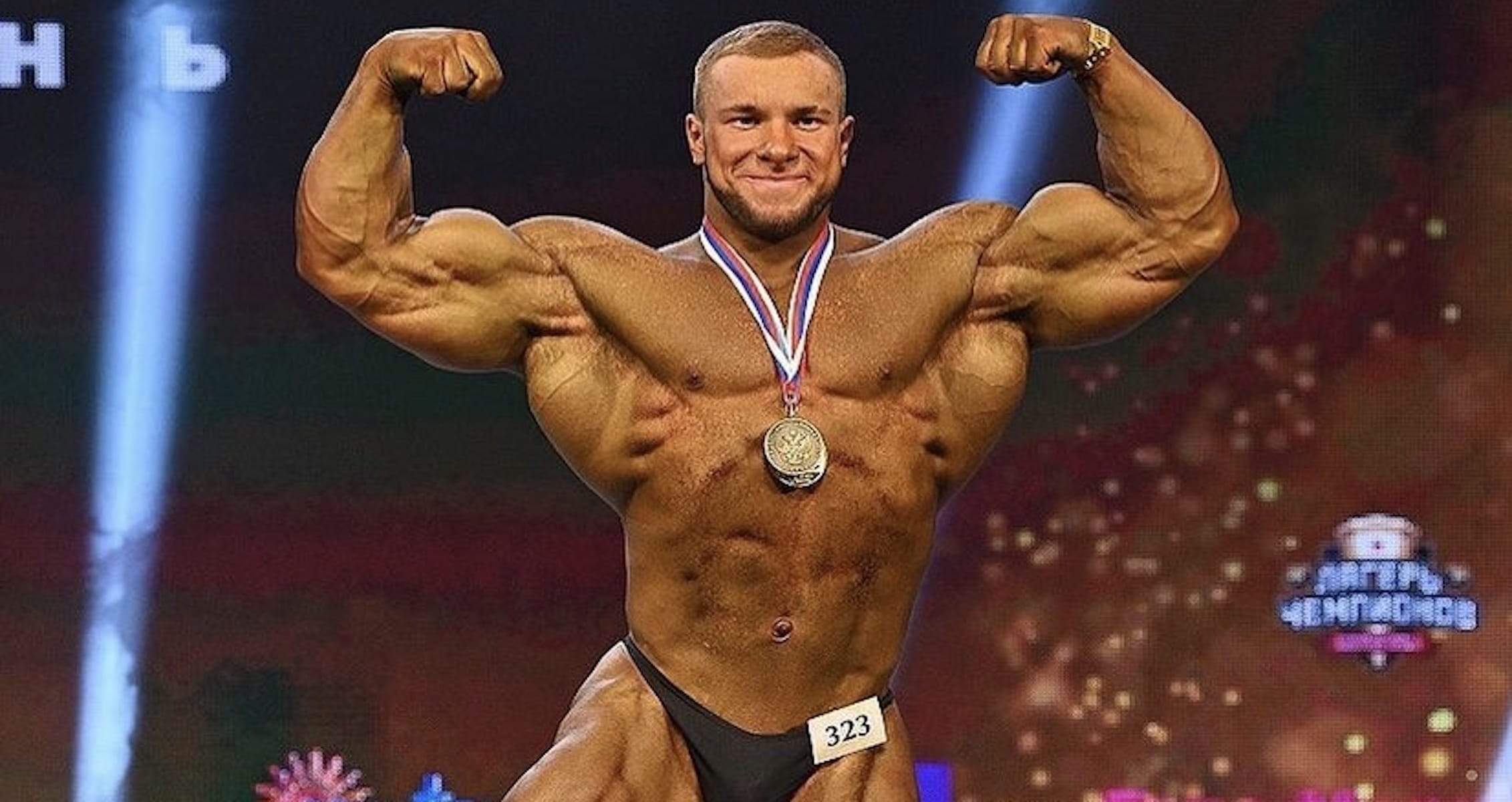 Ugolnikov is planning to compete at a show in September. If he is able to earn his Pro Card, Good Vito will have two months to qualify for the Olympia. The qualification period will end on Nov. 20. Ugolnikov has drawn many comparisons to some of the top competitors in Men's Open, such as Nick Walker.
Good Vito has become extremely popular since bursting onto the scene. His social media keeps growing and this will only continue as he makes his way to the IFBB level. If all goes right, this could happen sooner than later for the impressive bodybuilder.