Phil Heath Leads NFL Hall of Famer Shannon Sharpe Through Bodybuilding Training Session

Phil Heath shared some insight with Shannon Sharpe on overall workout and posing plan by bodybuilders.
Phil Heath continues to dominate the gym in retirement. How long will this retirement last? That question remains unanswered after some rumors about Heath potentially returning to the stage in 2023. Until then, he continues to sculpt his physique and was recently joined by NFL Hall of Famer Shannon Sharpe.
Heath collected seven Olympia titles in his career, which is one behind Ronnie Coleman and Lee Haney for the most all-time. He finished third at the 2020 Olympia and has not competed since. It is unknown if he is going to return to competition but is working on transforming his physique further.
Sharpe is another elite athlete that continues to keep up with fitness in retirement. He played 14 years in the NFL and revitalized the position a bit. He was a true pass catcher ranking first all-time in catches (815), receiving yards (10,060), and receiving touchdowns (62) at the time of his retirement. All records have since been broken but Sharpe's impact on the game remains clear. He is also a three-time Super Bowl champion having won back-to-back titles with the Denver Broncos in 1997 and 1998 and Baltimore Ravens in 2000.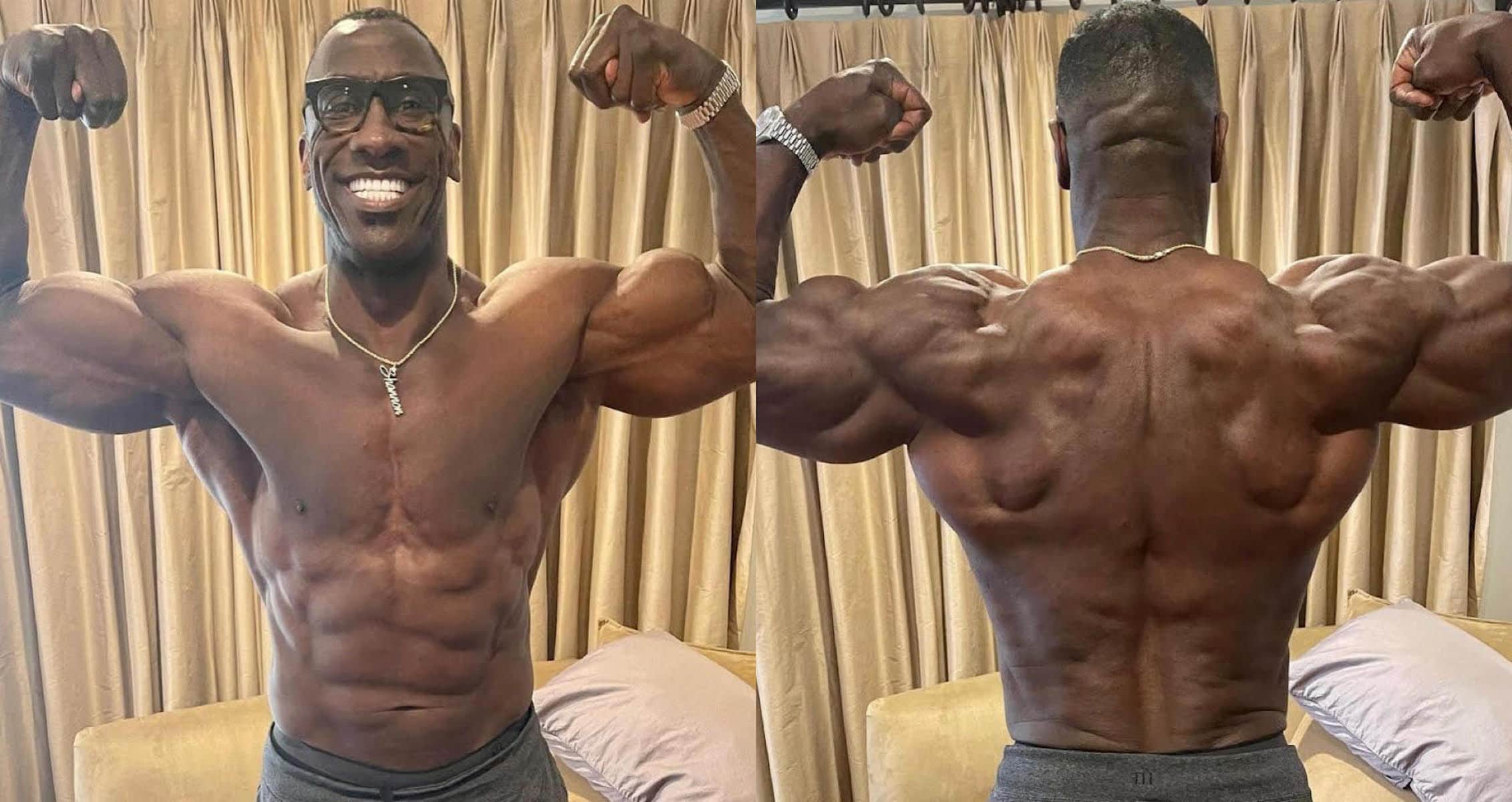 Phil Heath Leads Shannon Sharpe Through Workout
The video of the two was shared on Club Shay Shay's YouTube channel. Phil Heath led Shannon Sharpe through a quick workout before giving some posing advice to the former NFL star.
Phil Heath and Shannon Sharpe Back/Tricep Workout
Wide-Grip Lat Pulldowns
One-Arm Cable Tricep Extensions
Seated Cable Rows
Dumbbell Incline Tricep Extensions
Wide-Grip Lat Pulldowns
The workout began with lat pulldowns. Heath focused on technique during this exercise. The two decided to implement a wide grip and paused at the bottom to add more tension.
"WE WANT TO FOCUS ON THE TECHNIQUE. WE WANT TO FOCUS ON THE TEMPO. SO WE'RE NOT GOING SUPER FAST BECAUSE THIS HAS GOT MOMENTUM. WE WANT TO KEEP MUSCLES UNDER TENSION FOR LONGER DURATION," HEATH SAID.
One-Arm Cable Tricep Extensions
The theme of technique continued in the next exercise. Sharpe discussed how he used to keep his back days short when he was playing. Also, he trained triceps but did not focus as much on biceps.
"WE DID LIKE ONE ARM ROWS, DUMBBELL ROWS. THAT WAS THE ONLY THING WE DID FOR THE BACK. I DON'T DO CURLS BECAUSE MY THING WAS TO PUSH PEOPLE OFF ME. I WOULDN'T TRY TO PULL NOBODY TOWARDS ME," SHARPE SAID.
Seated Cable Rows
The back portion of the workout ended with seated cable rows. The duo completed multiple sets. The exact number of sets and reps was not stated. This was one of the workouts that Sharpe did while he was in the NFL. As for Heath, he shared some more insights on the correct technique of the exercise.
Dumbbell Incline Tricep Extensions
The workout portion of the video ended with tricep extensions. They opted to use dumbbells on the incline bench. After a few sets, Phil Heath took Shannon Sharpe to a mirror for some posing tips.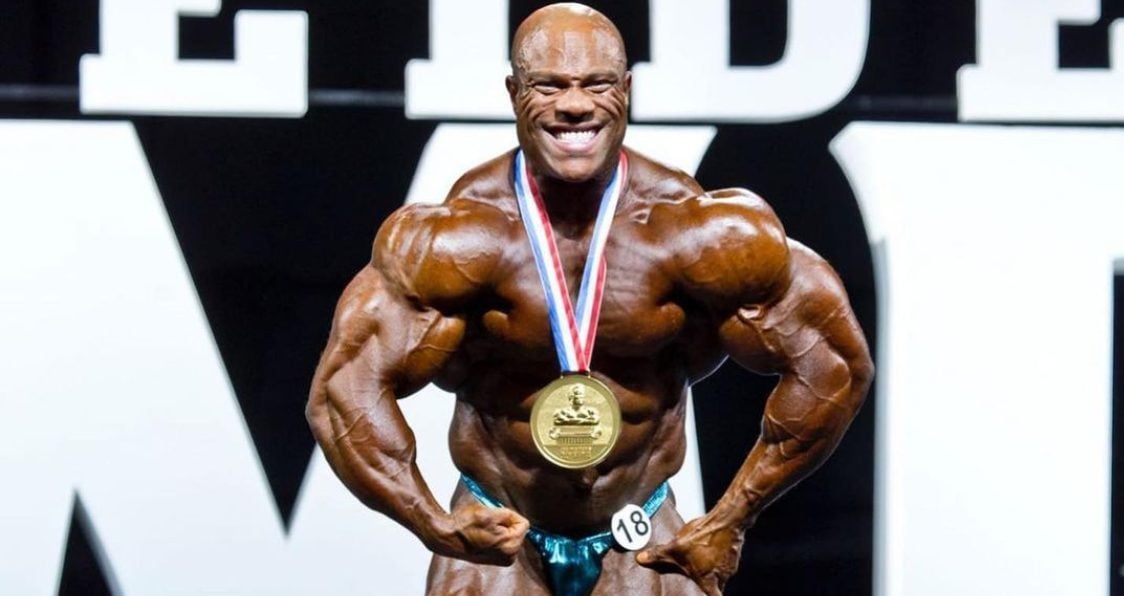 Phil Heath Shares Posing Tips With Shannon Sharpe
Shannon Sharpe has maintained a ripped physique in retirement. Just in case he was interested, Heath decided to give the tight end some tips in case he wanted to enter a bodybuilding show as an amateur. Sharpe would not be the first to make this switch.
"BACK SHOTS ARE THE WORST BECAUSE THERE'S SO MUCH THAT GOES ON, RIGHT? YOU'VE GOT TO POSE EVERYTHING AND YOU CAN'T SEE IT SO IT'S ALL ABOUT THE REPETITION AND FEEL," HEATH SAID.
Shannon Sharpe has built a successful career as an analyst and talk show host on TV discussing all of the happenings in the NFL and sports as a whole. As for Phil Heath, he continues to build a championship physique. This will keep fans on the edge of their seats if and when he decides to take the stage again.