Regan Grimes Announces He Will Not Compete At 2022 Olympia, Plans To Put On 15 Pounds Of Muscle

Regan Grimes announced that he will sit out the Olympia to add some more size.
Regan Grimes has not competed since March and now, fans will have to wait until next year to see him back on stage. Grimes announced on Cutler Cast with Jay Cutler that he will sit out the 2022 Olympia. He plans to put on 15 pounds of muscle to compete with the size on stage.
Grimes qualified for the 2022 Olympia after winning the 2021 Egypt KO Pro. He continued to compete to see where the matched up with the other competitors. Grimes finished as the runner-up to Shaun Clarida during the 2021 Legion Sports Fest before seventh-place finishes during the Arnold Classic and Boston Pro.
Following Boston, Grimes announced that he would be taking some time off to prepare for the Olympia. Now, he will take even more time to make some changes to his physique.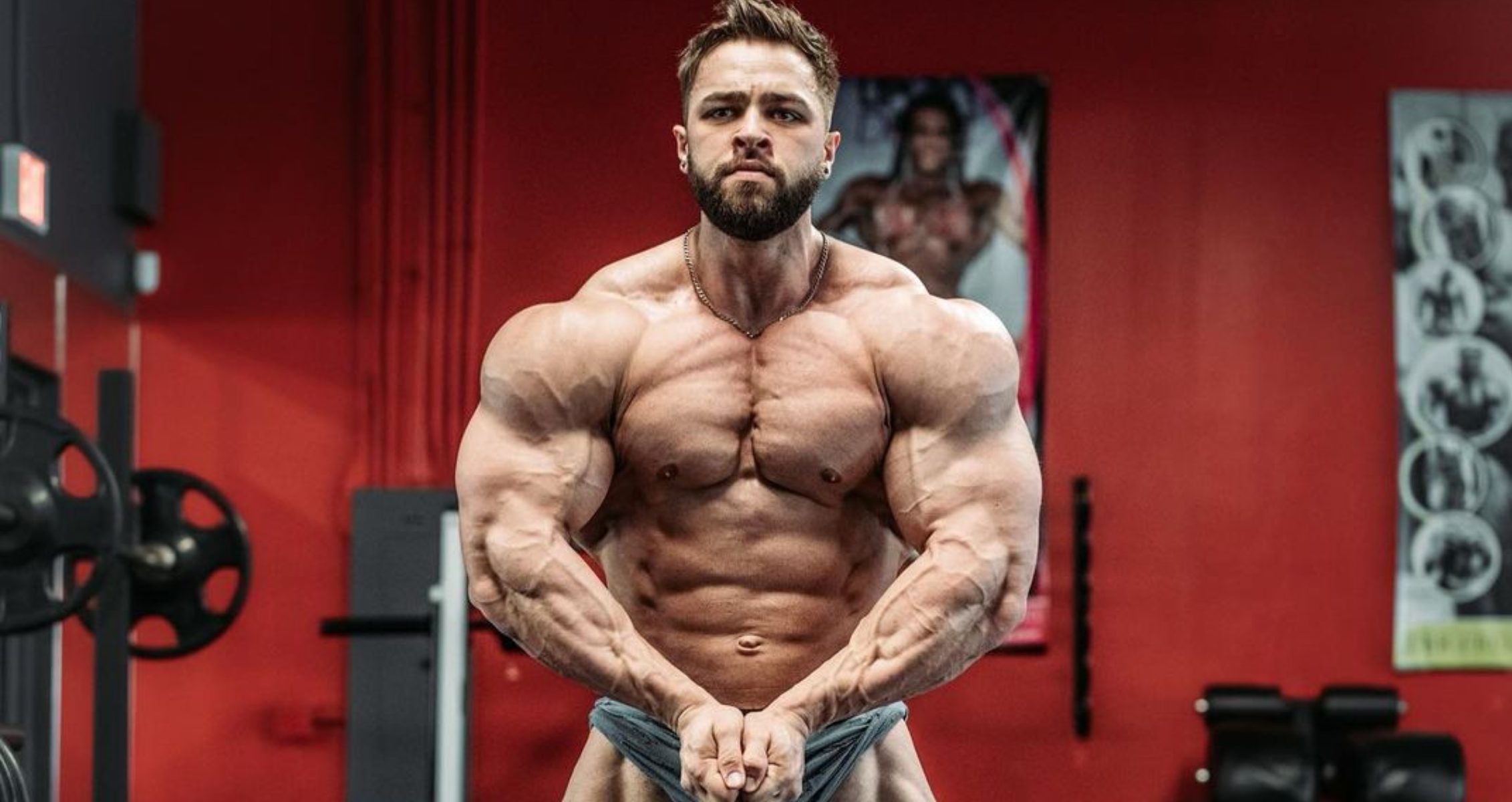 Regan Grimes Shares Plan For Next Season
Regan Grimes made the official announcement on the podcast, which was released on Thursday morning.
"WE'VE DECIDED TO TAKE IT OFF THIS YEAR AND CONTINUE PUTTING TISSUE ON AND WE'LL HIT A SHOW NEXT YEAR AND GO TO OLYMPIA," REGAN GRIMES SAID.

"I'M 14 WEEKS OUT FROM THE OLYMPIA AND I NEED TO PUT ON 15 POUNDS OF MUSCLE TO COMPETE. I'VE BEEN COMPETING FOR THE LAST 10 YEARS AND I THINK THIS IS THE TIME TO TAKE A YEAR OFF."
Regan Grimes continued to explain the aspects that went into this decision. Grimes and Milos Sarcev ultimately felt like this was the best course of action to prepare for next year.
"WE DID THE ARNOLD'S, BUT UNFORTUNATELY, I GOT SICK HALFWAY THROUGH. WE WERE GOING TO KEEP PUSHING AND HOPED THE BODY WOULD START RESPONDING. AFTER ARNOLD, BOSTON AND RENO, WE HAD A 12-WEEK AND 12-WEEK BREAK, AND THEN 24 WEEKS OUT FROM THE OLYMPIA, WE STARTED DISCUSSING SOMETHING AND AROUND 13-14 WEEKS OUT."
Milos Sarcev Believes Regan Grimes Needs More Size To Compete With Big Ramy
Milos Sarcev had plenty of positive things to say about Grimes' physique. He is a well-conditioned competitor who brings great symmetry as well. Now, he will have to add more muscle in order to compete with the size of Big Ramy. There are many who believe Ramy is unbeatable is he comes to the Olympia shredded.
HE BLOWS THEM OUT OF THE WATER AS FAR AS SYMMETRY, BALANCE AND SHAPE, BUT THEY'RE STILL GOING TO BEAT HIM IN THIS MASS DEPARTMENT. NOWADAYS YOU HAVE TO HAVE SIZE TO COMPETE WITH BIG RAMY," MILOS SARCEV SAID.
Regan Grimes now has a plan moving forward and will begin putting it into motion. Fans will look forward to seeing Grimes qualify for the 2023 Olympia and ultimately compete on the biggest stage.